Fireside chat with William Tincup & Aman Brar of Jobvite
So I've known Aman for more years than I care to admit as it would make me seem older than I am. How's that for vanity? I kid. I met Aman in San Diego at ASU/GSV. We talked for an hour or so, and I completely fell in love with his passion and intelligence. He's just one of those rare people that you immediately like and want to spend time with.
If you don't know Aman or haven't seen what all they've done with Jobvite in the past few months, it's worth spending some time getting to know him and them.

More about Aman
Aman Brar is CEO of Jobvite, a leading end-to-end talent acquisition suite. Aman has an extensive background in leading technology companies through periods of high growth. He has also held key strategic planning and finance roles at Fortune 500 companies. Prior to Jobvite, Aman was CEO of Canvas, the world's first text-based interviewing platform.
Aman sits on the Board of Trustees for Wabash College. He is the board chair for Teach for America Indianapolis, a member of the TFA National Council, and a board member of the Orr Fellowship and EmployIndy.
Aman earned his undergraduate degree from Wabash College. His MBA is from the Kelley School of Business at Indiana University – Bloomington. For more information on Jobvite, visit www.jobvite.com.
So, without further ado, let's talk with Aman.
Tell me about your recent Job Seeker Nation Report.
Every year, Jobvite conducts a survey of about 1,500 employed adults and job seekers in the U.S. To better understand the realities, challenges, and preferences of today's workers. 
This year's survey differs from past reports by drawing on insights from two survey sets. One set in February 2020, and one in April 2020 during the unprecedented disruption caused by COVID-19. This allowed us to compare data to determine how the COVID-19 pandemic impacted the workplace and job market perception.
Unsurprisingly, the data in our 2020 Job Seeker Nation Report revealed that stress levels at work had increased significantly. Job market perceptions have changed rapidly. Forty-seven percent of workers are now afraid of losing a job at some point in 2020. Compared to 28% who shared that concern in February.
In addition, nearly half of surveyed workers, specifically 46%, now plan to have a second source of income outside of their regular 9-to-5 jobs. And perhaps most worrisome, 19% of workers or members of their immediate families have gone without food for 24 hours due to a lack of money. 
The survey also uncovered numerous preferences of today's workforce in regard to the job-seeking process that will help recruiters and employers provide more positive candidate experiences. 
So, what insights did it reveal on the candidate experience? And how can technology play a role in the recruiting process?
The 2020 Job Seeker Nation Report found that most job seekers consider their most recent candidate experience to be mostly positive. According to the survey, 58% of workers say great communication from the recruiter or employer is the most important factor in delivering a great candidate experience. Followed by an easy job application process at 49% and easy to schedule interviews coming in at 44%.
Conversely, 42% of job seekers point to a lack of responsiveness as the leading cause of negative candidate experience. Additional reasons for a negative candidate experience include too long of a hiring process, an unpleasant interview, and a complicated job application process.
Fortunately, technology can play a major role in a successful recruiting process for the candidate and recruiter alike. 
(Continued)
In today's climate, text-based recruiting is becoming more and more popular. It is one of the most powerful communication tools for hiring teams. According to the 2020 Job Seeker Nation Report, 60% of workers who received a text message after applying for a job preferred this type of communication over email or phone call.
Once a connection is made, texting is leveraged to communicate with the candidate throughout the hiring and onboarding process. From reminding the candidate about their interview time using intelligent messaging to sending a welcoming message on their first day of the job. Research shows that 98% of mobile recruiting texts have a successful open rate compared to a 20% open rate for emails.
Additionally, videoconferencing, chatbots, and AI-driven automation are all being used to source and vet prospective candidates. Comprehensive talent acquisition platforms can help to automate the process of reviewing job applications based on a candidate's skills and experience through the integration of A.I. technologies. 
AI-driven chatbots can be used to screen candidates with initial questions about their skills and experience, answer questions about job listings, and even schedule interviews. And the primary areas we're seeing video being used is in interviewing and onboarding.
We conducted a recent survey at Jobvite of 200 recruiters across industries during the first week of April 2020 to understand how they are adapting to a world of remote recruiting, and 80% expressed their current usage of video to interview candidates.
What type of technology is being used by recruiters to adapt to the new current reality?
The current climate has forced many companies to step up their use of new tech. For recruiting, new tech means automation. Which includes things like triggered emails, texts, reminders, and notifications at the right time throughout the recruitment process. These engagements improve efficiency and the overall experience for the candidate.
While many of the technology platforms being used to facilitate remote recruiting have been available for a while now. The usage of them in recent months has increased tremendously.
In a recent Jobvite survey of 200 recruiters, 84% percent of respondents said they are adapting their processes to be completed remotely. One of the additional key findings of this survey is that social platforms are utilized more. Forty-six percent of respondents are posting more frequently on social media to advertise jobs and recruit new talent. Including on LinkedIn, Facebook, and Instagram. In addition, 58% of respondents are using social media to promote their employer brand and connect with talent.
New communication channels, like text and chatbots, are also being implemented more. As are "old-school" phone calls. In fact, more than half of those surveyed say they're making more phone calls today to source candidates and nurture relationships. Also, nearly 30% of respondents send text messages to follow-up on offer letters.
The use of these technologies will only increase and provide more benefits to both recruiters and candidates. That's why it's important that these changes are more than just short-term solutions. Recruiting teams need to be prepared for remote work to keep up with the present and future preferences of the workforce.
Let's talk more about social media. How much is social media being used in the recruiting process?
As mentioned previously, recruiters are currently revisiting how they use social media in their recruiting process. To attract, engage, and connect with job candidates. According to our 2020 Job Seeker Nation Report, 42% of respondents say they find out about job openings on social media.
This was a 10% jump from the previous year. Social media continues to be key when it comes to finding new job opportunities. However, social messaging, like LinkedIn, is the least preferred method of recruiter communication. Probably just because of the abundance of LinkedIn messages.
In the COVID-19 climate, one-third of workers today are very likely or pretty likely to share job openings at their companies via social media. Compared to 26% before the current pandemic. In addition, 38% of workers today say they are pretty likely or very likely to click on a job opportunity they saw someone in their network post on social media, compared to 31% in February.
Through social referrals, employees can help recruit talent in their extended networks. Employees who are happy at their companies and jobs are eager to invite their friends and family to join them. Which makes social referrals an important component of the recruitment marketing process. It's also an easier, faster, and cheaper way to source and hire candidates. 
Employers need to make it easy for employees to share their positive work experiences by placing social sourcing and referral tools right in their hands. With these tools, employees can share open job opportunities with their social and professional networks through automatic social publishing.
How will automation and A.I. continue to play a role in the recruiting process?
Automation and A.I. have the power to completely alter the recruiting process – for the better. With these technologies, recruiting teams can save money and time. While driving real business outcomes in the talent world.
We saw in our latest Recruiter Nation survey, the average number of applications per job posting is 29. However, given the current influx of candidates to fill a smaller amount of open roles compared to the job market pre-COVID 19. The number of applications per job posting is going up dramatically. This makes the use of automation and A.I. to complete tasks, such as reviewing job applications based on a candidate's skills and experience, more important than ever for recruiters.
With AI, talent acquisition teams can determine right away if a candidate has the technical skills and experience required to fill a position. Instead of a recruiter having to go through multiple steps, including interviews, to get that same information.
In addition
Using chatbots on a career site is a great way to screen candidates. This automated, AI-driven approach saves time for the recruiter. It makes candidate communication faster and improves the candidate experience. The same goes for texting. By combining intelligent automation with employer branding communications, text-based recruiting allows recruiters to more efficiently connect and communicate with a wider range of candidates. 
A.I. can also be used when engaging with passive candidates. According to the 2020 Job Seeker Nation Report, more than 63% of employees are happy with their jobs, but 48% are still open to new roles. A.I. and social media are ideal for reaching passive candidates, as more search processes can be automated. Filters can be applied to identify the candidates who are right for the job. With the best potential hires contacted immediately.
For these reasons, the shift to more automated and AI-driven recruiting processes is here to stay. Once candidates understand the extreme efficacy of these tactics, they won't want to turn back. As a result, recruiters who are not using these modern solutions will miss out on high-quality candidates and hiring the best person for the job.
It is also important to note that, based on our research, most workers do not fear the automation revolution. According to the 2020 Job Seeker Nation Report, 61% of workers are not worried their jobs will be automated in five years.
Let's talk about employer branding. Why is it important? What types of technology can help employers boost their branding to attract potential job seekers?
Employer brand is more important today than ever. Whether recruiters are hiring for today or for the future, they need to place emphasis on the employer brand. Having a clearly defined employment brand can help a company stand out from the competition to improve the candidate experience, build a talent pipeline, and improve the overall quality of hires.
The best candidates pay attention to how companies handle crisis situations. They seek out the employers they trust and want to work for. During the current climate, employers have a real opportunity to show what their organizations stand for.
Social media plays an important role in developing and establishing an effective employer brand. Everything posted across an employer's social media channel should directly or indirectly highlight why they are an employer of choice and give prospects an inside look into what it's like to work there.
This is a perfect opportunity for job seekers to acquaint themselves with employers and learn more about the company culture to ensure it's the right fit for them.
Company culture continues to play a large role in the decision to join a company or not. According to our 2020 Job Seeker Nation Report, 81% of workers think company culture is somewhat or very important in the decision to apply for a job. But with the COVID-19 climate, this increased. Now, 52% of job seekers say company values and culture are a top influence in accepting a job offer. Compared to 38% in February.
What advice would you give leaders regarding evaluating technology?
Recruiting technology today needs to do more than just effectively and quickly vet candidates. The best technology, specifically the best applicant tracking systems, need to be able to merge intelligent recruiting technology with a marketing-inspired approach. Yes, speed is important, but also the quality of candidates is even more important.
These platforms not only need to be easy-to-use, but they should integrate social recruiting capabilities. As well as mobile-optimized branded career sites, on-demand video screening, advanced analytics, onboarding, intelligent messaging like text and chatbots. Plus they should offer seamless employment with other H.R. systems.
With the right ATS, companies can attract dream talent. They can automatically screen for the highest quality candidate. And engage employees invested in their futures. Plus, they will retain the employees who care the most about the organization. All while building a continuous talent pipeline.
Whether a company is hiring more than normal. Hiring less than normal. Or they are experiencing a hiring freeze. Talent acquisition teams need to deliver a positive candidate experience. Recruitment marketing platforms and technologies can empower positive candidate experiences.  
---
Authors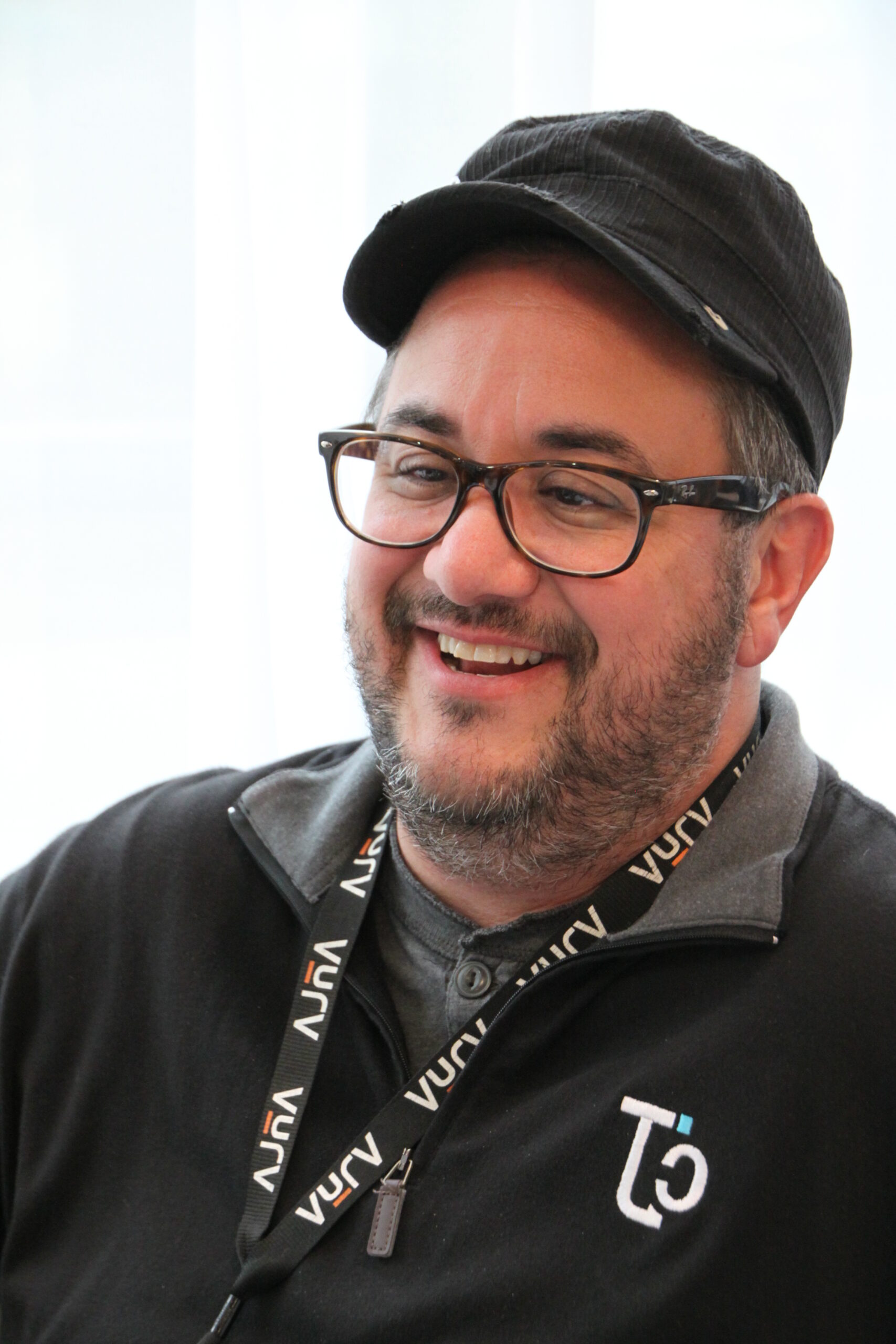 William is the President & Editor-at-Large of RecruitingDaily. At the intersection of HR and technology, he's a writer, speaker, advisor, consultant, investor, storyteller & teacher. He's been writing about HR and Recruiting related issues for longer than he cares to disclose. William serves on the Board of Advisors / Board of Directors for 20+ HR technology startups. William is a graduate of the University of Alabama at Birmingham with a BA in Art History. He also earned an MA in American Indian Studies from the University of Arizona and an MBA from Case Western Reserve University.
Recruit Smarter
Weekly news and industry insights delivered straight to your inbox.