With a growing list of responsibilities and a dynamic hiring environment, the role of the recruiter is perhaps one of the fastest-changing roles in the business world.
What are some of the biggest trends that have completely shifted the way recruiters need to do their job? What's driving all this change?
In this post, we'll explore the what's behind the transition and provide insights on how recruiters can capitalize on these trends. Let's dive in.
 1)  Talent Acquisition is Becoming More Complicated
As the economy rebounds and startups and high-growth companies continue to receive funding, we will continue to see growth in the number of open roles. At the same time, there are more candidates in market — five generations of workers, to be exact. With more people looking for jobs, it's trickier than ever to find the right candidate.
To navigate this complex job market, recruiters need to devote more time to sourcing and evaluating candidates. They need to be efficient and consolidate the amount of time they spend on the tactics, like interview scheduling.
This is why many talent acquisition teams are turning to candidate engagement tools to automate these processes with artificial intelligence. In fact, a recent study by Deloitte shows that 41% of HR leaders say they have fully implemented or made important progress in artificial intelligence technologies. Not only do these tools help recruiters become more productive, but they also support talent acquisition efforts by eliminating human error and providing more consistent communication for candidates. This improves the candidate experience overall and provides a competitive advantage to companies who want to make a great first impression with top candidates.
2)  A Greater Focus on Metrics
HR has been trying for a "seat at the table" with executives for decades. It might start to finally happen as HR leaders show tangible business value through metrics.
We're seeing more accountability in talent acquisition teams by them having their own business metrics, such as cost-per-hire, time-in-pipeline, employee retention, and performance for the candidates they hire. One challenge of this new metrics-focused approach is that many who entered talent acquisition entered for the "people" element of it. They're not necessarily "data people," but they're being asked to be.
Our advice to HR leaders? Help recruiters gain the knowledge they need to be more data-centric. Encourage recruiters to attend workshops or conferences to learn more about analytics. Another option: Let them attend analytics classes at local universities. Have senior members of the talent acquisition team, or those better with data running and analysis, serve as mentors to those with less experience around data.
Explain what data means, how it's calculated, and how executives like to see the data presented. Give context for why this metrics matter and how they impact broader corporate initiatives. With better knowledge of how analytics work and how they communicate the value recruiters bring, you'll soon see recruiters embracing metrics all on their own.
3)  The Rise of Strategic Responsibilities
Until recently, a recruiter's day was filled with tactical tasks related to talent acquisition. While that hasn't gone away, companies also want recruiters to own strategic programs around onboarding, employer branding, and employee retention.
The reality of any job is that new roles and responsibilities are always being added or shifted. Recruiters need to do their best with evolving responsibilities and prioritize according to the overall company strategy. For example, Trello does "Coffee Talks" every Friday during which the team can be exposed to the overall company strategy, how different departments are working within it, and who's doing what. It helps each team better understand their part of the equation and offers clarity on what the most important programs are. Consider launching a similar practice at your company to help your team stay in the loop.
4)  More Focus on Diversity & Inclusion
Awareness around diversity and inclusion is growing, especially with recent events like the #MeToo movement. There's no way around it: These issues need to be reflected in your company's values, as they are an increasingly important aspect of talent acquisition and employer branding. It's not just the right thing to do — it's also a competitive advantage. Diversity and inclusion attracts candidates. According to Glassdoor, 67% of job seekers want to work for diverse companies. Additionally, a broader set of perspectives leads to more innovation and better overall company performance.
Just launching diversity and inclusion efforts at your company? Collecting employee feedback is a good place to start. Survey employees about your company's performance in these areas. The feedback can be applied to the hiring process to ensure a consistent and fair experience for every candidate and employee.
5)  HR Tech is Exploding
Even just five years ago, the HR tech market was basically only benefits software suites and applicant tracking systems. Since then, the market has expanded to include suites for retention, engagement, candidate communication, candidate rediscovery, automation, and more. Artificial intelligence, which gives machines the ability to perform "human-like" tasks and powers automation, is one of the fastest-growing areas of HR tech.
There's a lot of choice in HR tech. That's a good thing, but choice can also be overwhelming. To avoid the mistake of investing in the wrong software, gather as much information as you can from both your team and the vendor before committing. Here are a few questions you'll want to use to guide the conversation: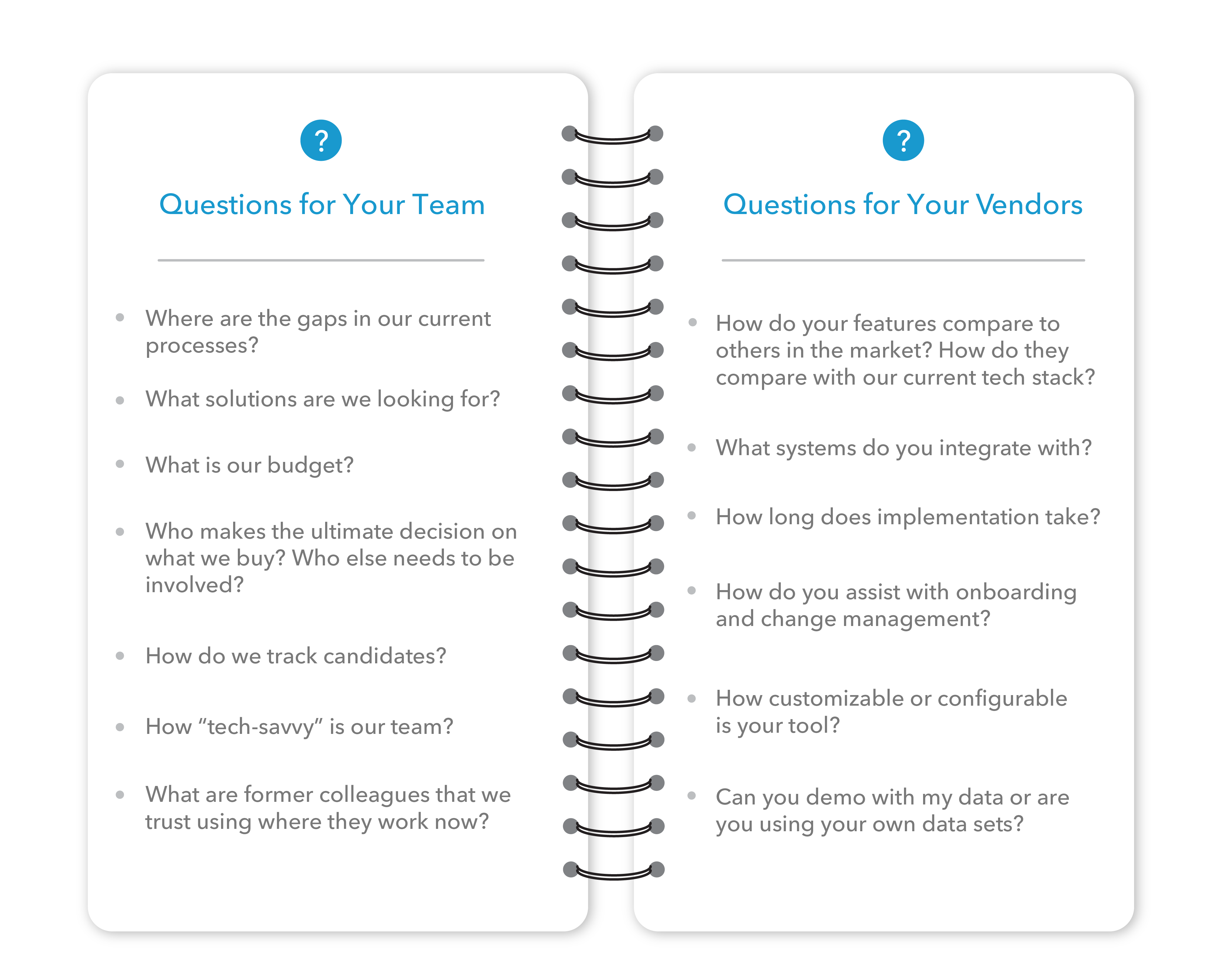 The HR and recruiting landscape is almost unrecognizable from a decade ago. An evolving job market and broader set of responsibilities are putting more and more pressure on recruiters. To navigate this complex landscape, it's important for HR teams to embrace cultural shifts like diversity and inclusion and to empower their teams the data and technology they need to be successful.
About Alex, An AI-Powered Assistant
Alex, My Ally's AI Recruiting Assistant, ensures that candidates have the best interview experience possible by automatically scheduling interviews and moving them through the pipeline with minimal delay. Want to learn more? Request a demo today.
This post was sponsored by My Ally
---
Authors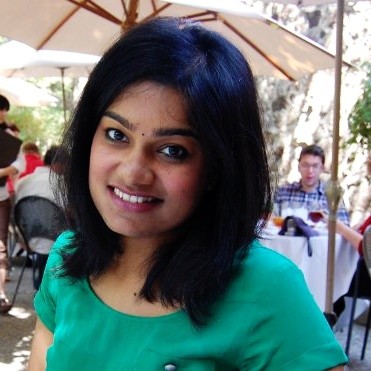 Deepti Yenireddy is the Founder and CEO of My Ally, the makers of Alex, an AI recruiting assistant. Prior to starting My Ally, Yenireddy was an investor at USGT Investors and Oppenheimer Funds. Yenireddy, who began her career as a Petrophysicist and Field Engineer at Shell and Schlumberger, studied Electrical Engineering at the Indian Institute of Technology, Madras and resides in San Jose.
Recruit Smarter
Weekly news and industry insights delivered straight to your inbox.