Recruiting Automation Technology Poised to Grow Post-COVID
As employers in the country start to shift their thoughts to a return to work, a new way of recruiting is poised to gain momentum. I am speaking about the adoption of more recruiting automation technology into the recruiting and hiring process.
Thousands of recruiters were laid off. Which, will likely lead companies to implement more automation strategies throughout their business including the talent suite. Many internal recruiters will need a more efficient way to sort through a potential avalanche of applications. In order to maintain a positive candidate experience.
Improve Efficiency
Brendan Cruickshank, an executive with text recruiting platform Emissary. Says his team is seeing a number of employers looking to improve their department's efficiency.
"I just had a Director of Talent call me this morning saying that their team was cut in half from 20 to 10 recruiters and they were looking for automated technology tools to bridge the gap", he told me over a Slack exchange.
"We are seeing a lot of companies look at automated screening tools to help augment their recruitment efforts when they have seen a boost in business from Covid-19 as well as when they are seeing a negative impact.
Those companies in industries like grocery are looking at chatbots to handle the increased volume of applicants, while those companies whose teams are impacted need automation to do more with less."
Having downtime is also spurring its adoption. Jessica Miller-Merrell from the Workology blog says TA teams finally have the time to explore more technology options.
"Right now TA teams are looking more at automation while they are experiencing less hiring reqs. I just talked to someone this morning about this very thing. Who works in talent acquisition at a 30,000 person company in aerospace", she told me.
Do More With Less
Joss Leufrancois from the sourcing platform Visage, is even more bullish. As the economy reopens he told me by chat, "employers will need to hire at a faster pace in higher volume than before COVID for several months. They will need to do so with fewer resources.
Retail, hospitality, travel, and most industries have taken extreme measures to preserve cash. They no longer have enough TA headcounts and won't be able to bring everybody back."
He told me it's a numbers game at this point. As an example, a retailer hiring 1,000/month pre-COVID needs to hire 6,000/month between Sept and Dec with 1/3rd of TA headcounts. How will they do it? Automation of Sourcing, screening, video interviewing, etc.
Recruiting automation technology used to be a choice, and is now a requirement. 
Theresa Nordstrom, a Candidate Attraction Consultant, thinks companies will need to become more efficient. "If they don't they'll have a more difficult time hiring. Because they won't be able to sort through the applicants. Companies might say things like…oh we have lots more applicants so we don't need as many recruiters. If the recruiting processes are locked down, the speed of hire is going to be an issue."
The Good News
The good news for post-COVID hiring is there are enough tools in the market to help employers make the transition to a more automated recruiting funnel. I've heard that companies like Amazon have become masters at high volume hiring. One anecdotal story I heard about said the entire process took 18 minutes from start to finish. 
At the end, the candidate obtains a QR code and instructions on where to go for processing as a new hire. This is the new normal. 
Make no mistake, we are well on our way to a fully automated hiring process for many types of jobs. To most employers recruiting is still viewed as a cost center.  It's going to be an interesting story to follow.
---
Authors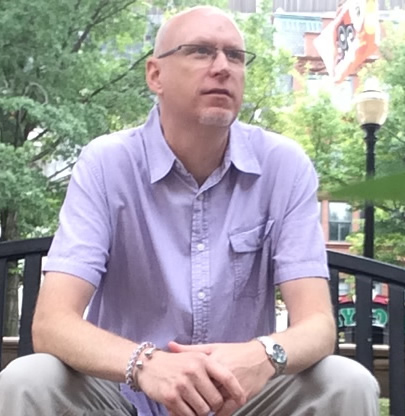 Considered the "mad scientist of online recruiting", Chris has been experimenting with recruiting technology since 1999. As the founder of RecTech Media, his job is to inform and educate the modern recruiter.
Recruit Smarter
Weekly news and industry insights delivered straight to your inbox.