Introducing
 TalentPipe
TalentPipe is a not-for-profit talent acquisition initiative. The goal: to match furloughed or redundant TA / EB people with employers looking for their skills. 
The world's kind of burning and we've never seen such disruption to workforces throughout (almost) the entire world.
Life's cray-cray for many of us in recruitment. We are adjusting to remote working; which many of us haven't done before. Learning new technologies to achieve the above as effectively as possible.
Completely changing our budget to look something like this:
Clothes $0
Entertainment $0
Fuel $0
Sports $0
Domino's $2,635
Don't forget face-palming children to keep them off Zoom. Lastly, work attire is now business on the top/party on the bottom.
Current Outlook
Many of our HR cousins are busy re-designing organizations and workforces while many of us in TA have been furloughed or are working hard to map out internal talent pipelines.
Of course, there are pockets of industry where recruitment is either business as usual or even on the rise. Industries including biotech, medical devices, online services, and supermarkets, for example, have challenging numbers of requisitions.
Meanwhile, some organizations, such as IBM, have active plunder programs to pick off the best people from the competition during the COVID CHAOS period.
So, there's supply and there's demand and I thought I'd provide a not-for-profit brokerage as my contribution of goodwill to our industry. We already had the technology. We didn't need to change much to be of serious assistance to our TA fam.
About TalentPipe
TalentPipe.org is a free CRM matching initiative where recruiters, recruitment marketers, and sourcers can sign up in 60 seconds to receive job alerts from employers. Employers looking for these skills can log their vacancies by filling in a similar form (again, in 60 seconds) and when there's a match, the candidate is notified. Employers can also request a list of potential candidates and again, this will happen based on a behind-the-scenes match.
We've been live for 4 working days and over 200 candidates plus 20 job opportunities are available on the platform. Opportunities are there from employers including AstraZeneca, Diesel, KellyOCG, and TIBCO, for example. Roles currently available include Talent Acquisition Partner, Recruitment Manager, Delivery Consultant for Data Science Talent and Senior Recruitment Specialist.
We initially opened up TalentPipe to those in the UK and working remotely. However, due to the demand, we have opened it up to other locations including the USA and Netherlands. We'll be adding more based on demand. So, we are encouraging anyone looking for a new role or looking to hire within the TA space to sign up.
Initial Response
Andrea Kirby, Director of Recruitment Events Co in Australia and New Zealand told me: "Love this Adam Gordon! Loads in Oz out of work right now.  Expect them to be in high demand as things turn around again."
Catherine Peach, EMEA Recruiter at GLORY gave us this great feedback after receiving a list of suitable candidates: "Wow! This was so quick and there are loads on here!"
Richard Bradley, VP EMEA Project Resourcing and MD UK&I at Kelly Services commented: "Great initiative…we will add our vacancies."
Conor Cotton, Head of Employer Strategy at Springpod added: "This is amazing!"
We're grateful to currently be supported by The In-house Recruitment Network, Recruiting Brainfood and The Recruitment Events Co. Jamie Leonard, their Founder and CEO said: "Happy to be supporting this. Much needed at a time like this."
Co-Founder of  The In-house Recruitment Network, Mark Lennox, added: "Great stuff Adam Gordon and looking forward to sharing with my network. Please pass this on people!!"
Support one Another
There's never been a more important time for the talent acquisition industry to come together and support one another. If you or anyone you know in the industry is looking for a new role, please join and share details about this initiative. We want to help as many people as possible.
Sign up for free at www.talentpipe.org and thanks so much to my friends at RecruitingDaily.com for carrying this story.
PS as a bonus, if you need a free recruitment CRM to make sense of your furloughed workforce, go to www.freerecruitmentcrm.com.
---
Authors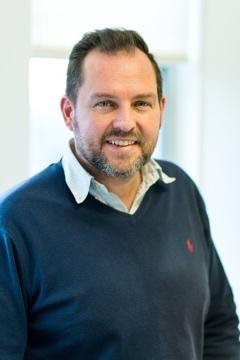 Adam Gordon is Co-Founder and CEO of #TalentLeadGen platform, Candidate.ID. Previously he was managing director of Social Media Search, in recruitment marketing at Havas, and in human resource services at PwC. He mostly splits his time between Glasgow and London. In his spare time, he plays squash, attends soft play with his kids and enjoys telling people why he thinks most employers are failing at recruitment.
Recruit Smarter
Weekly news and industry insights delivered straight to your inbox.