HCM Talent Technology Roundup – May 8, 2020
Who's In Such a Hurry to Reopen?
"When will life get back to normal?" is the question on almost everybody's mind. From parents who want to get their kids out of the house to employees who want to get back to work and executives who want to get back to business.
According to The Wall Street Journal, 21 states have begun allowing some nonessential businesses to reopen, often with restrictions. Some jurisdictions are taking a more aggressive approach than others. Iowa's and Oklahoma's governors, for instance, have signaled that they'll take away the unemployment benefits of anyone who opts not to return to work once their employer has reopened.
They may be swimming upstream. Surveys by PwC and Qualtrics show that both corporate leaders and their employees are warier about reopening business than are many officials.
What the Workforce is Feeling
According to PwC's COVID-19 Pulse survey, CFOs have grown more cautious about business conditions since the crisis began in early March. Eighty percent now expect to see their revenue or profits drop this year, compared to 58 percent two months ago.
Eighty-six percent are mulling some kind of cost-containment. That's sure to impact HR technology plans since 70 percent are considering deferring or canceling IT investments. While 62 percent may cut workforce investments.
Meanwhile, Qualtrics' Return to Work & Back to Business Study found two-thirds of U.S. workers—from Boomers to Gen Z—aren't comfortable with the idea of returning to their workplace right now. Nearly as many, about 63 percent, want to hear assurances from public health organizations like the CDC or World Health Organization before they go back.
It's not only the idea of close quarters at work that makes people nervous, Qualtrics found. Some 68 percent are uncomfortable with the idea of playing a team sport, 60 percent wouldn't want to attend a religious service and 51 percent are uneasy with the thought of going shopping. People are nervous, Qualtrics said. Employers should consider what the workforce is feeling even as they study hospitalization and infection rates.
HR Technology Feels the Pain
With businesses taking a drubbing and the unemployment rate just shy of 15 percent, it's not surprising that HR technology vendors are under pressure. Even some of the industry's most promising companies have made deep cuts as they try to weather the storm.
Namely, an HR platform that targets mid-sized employers, laid off more than 40 percent of its workforce. Including the company's CFO, chief security officer, and the entire customer success team. The company had little choice but to downsize because the COVID-19 pandemic has severely impacted its customer base, TechCrunch reported. Before the layoffs, Namely had about 400 employees.
Meanwhile, Greenhouse Software will lay off about 120 employees, or 28 percent of its workforce, also because of the pandemic. The layoffs will be focused on its sales and marketing teams, wrote CEO Daniel Chait in a blog post. That will allow the company to "[preserve] capacity in customer success, account management, support, and R&D," he said.
Doing Business
On the ground, the pandemic's fallout continues to drive the activities of recruiters and recruiting technology providers. Some moves this week:
About 84 percent of talent acquisition teams are adapting their processes to the world of remote work, according to a survey by Jobvite. Some 46 percent are posting more on social media to advertise jobs. While 58 percent are using social media to promote their employer brand and connect with candidates. Surprisingly, only 8 percent are using chatbots for initial screening.
Dice launched Dice Sourcing Services. A resource intended to handle many of sourcing's nuts and bolts so that recruiting teams can focus on relationship development. The service provides specialists who work with customer recruiting teams and use Dice TalentSearch to source candidates. In addition, it offers customized job posts, integrated marketing campaigns, and brand-awareness tools.
SilkRoad Technology updated its core solutions to help employers become more "resilient" while they maintain their employee experience. The new features in SilkRoad's recruiting, onboarding, learning, and performance modules include automation for compliance and regulatory standards, mobile-only tasks for virtual onboarding, and a modernized UI. Customers can also deploy workflows that can be customized during the COVID-19 pandemic or any other business disruption that may occur in the future.
CareerPlug launched Hire Up, a program to help new customers recruit during the pandemic. Through it, businesses receive two months of free access to CareerPlug's hiring software and 30 days of free sponsored job ads on ZipRecruiter.
---
Authors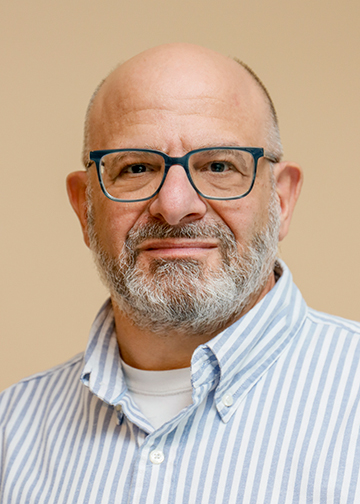 Mark Feffer is executive editor of RecruitingDaily and the HCM Technology Report. He's written for TechTarget, HR Magazine, SHRM, Dice Insights, TLNT.com and TalentCulture, as well as Dow Jones, Bloomberg and Staffing Industry Analysts. He likes schnauzers, sailing and Kentucky-distilled beverages.
Recruit Smarter
Weekly news and industry insights delivered straight to your inbox.