Recruiting Under Pressure? Yes. Devastated? No.
With more than 22 million Americans out of work and businesses closing in every sector of the economy, it's not surprising that recruiting technology providers are under pressure.
CareerBuilder, Glassdoor, Indeed, and LinkedIn have all suspended hiring, according to a list compiled by Candor. Last week, Greenhouse said it will lay off 120 employees, or about 28 percent of its workforce. Sacrificing sales and marketing staff in order to maintain headcount in customer support, account management, and R&D.
Earlier this month, Lever said it would lay off 40 percent of its workforce, or about 109 employees. At the end of March, ZipRecruiter reduced its staff by more than 30 percent or about 500 employees.
What the Numbers Reveal
To be sure, that's all grim news. But Candor's numbers reveal something else. Staffing and recruiting companies have been less likely to freeze hiring or lay off workers than those in almost any other sector.
Candor's list tracks the talent activities of more than 7,000 companies. Because it's crowdsourced, it's not particularly scientific. But it does provide an interesting glimpse into which products and services businesses continue to rely on.
Among the hardest-hit industries are travel and transportation. Where 76 percent of companies have suspended hiring or laid-off workers; educational institutions (67 percent) and marketing and media (63 percent). Among the least impacted are design and architecture (25 percent), staffing and recruiting (32 percent), and legal (33 percent).
Why are TA firms holding their own? First, recruiters say they're continuing to nurture their pipelines. So, when the economy begins to recover they have an active talent pool available. Second, they point out that an intense war for talent is taking place in several industries. Such as healthcare and technology. Third, some employers are taking the resources they'd normally put into talent acquisition and using them to rethink and revise their recruiting and onboarding processes.
More Virtual Recruiting
One of the things employers are rethinking and revising is their use of virtual recruiting tools. In the past month, a number of solutions providers have offered new video-interviewing products and virtual career fair platforms. Paradox Virtual Hiring Events, for example, helps employers create and host an online event. Eightfold's Virtual Event Recruiting invites candidates to events and schedules conversations with recruiters.
This week, Beamery became the latest provider to introduce a digital events product. The module, Beamery Virtual Events, allows users to create and manage online events using templated landing pages and campaigns to invite, tickle, and follow up with candidates.
Virtual Events' features, and its positioning, suggest that Beamery believes digital events will become a common tool for employers in the long term. It described the module as an effort to help companies transition their events strategy into the new "work-from-home reality." And, it stresses the importance of candidate experience, even as the talent acquisition process moves online.
"The experience that companies provide to candidates in the coming months will be one that you are remembered by for years to come," said Beamery President Sultan Saidov.
Many recruiting and HR leaders agree. How organizations treat candidates and employees during the pandemic and its aftermath will be critical to their developing a robust pipeline and retaining their most effective employees, they believe. "What companies do now is what companies are going to be remembered for," said one vendor executive.
Doing Business
Other goings-on in the world of recruiting technology:
Modern Hire launched customizable hiring workflows that address the needs of more than 50 jobs in industries including hospitality, delivery, logistics, retail and healthcare. The six "Hiring Blueprints" are designed to provide TA teams with repeatable methods of evaluating and hiring candidates both now and when businesses begin to ramp up again.
Shiftgig updated its digital staffing platform, Deploy, to help agencies undertake temp-to-perm or long-term assignments. The update allows a wider range of agencies to use Deploy, which creates online marketplaces for workers. Shiftgig said the expansion is the biggest it has made to Deploy since the product was released in February 2019.
CareerPlug launched Hire Up, a service to help new customers recruit during the pandemic. Under the program, businesses receive two months of free access to the company's software, and 30 days free sponsored job ads on ZipRecruiter.
Remote, a startup that helps employers hire workers around the world, and remain in compliance when they do, raised seed funding of $11 million. It will use the money to expand its platform and add 40 markets by the end of 2020. Remote's designed to handle payroll, benefits, compliance, and taxes across international markets.
---
Authors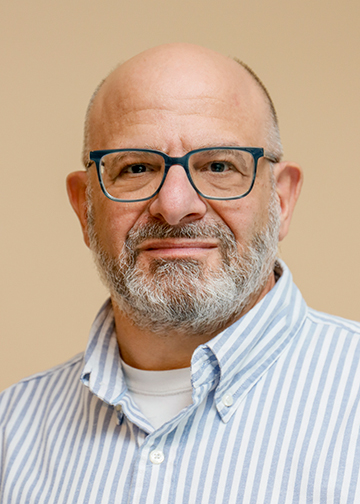 Mark Feffer is executive editor of RecruitingDaily and the HCM Technology Report. He's written for TechTarget, HR Magazine, SHRM, Dice Insights, TLNT.com and TalentCulture, as well as Dow Jones, Bloomberg and Staffing Industry Analysts. He likes schnauzers, sailing and Kentucky-distilled beverages.
Recruit Smarter
Weekly news and industry insights delivered straight to your inbox.