The Human Genome of Candidate Experience
Candidate experience remains a popular topic, even some ten years after entering into the recruiting lexicon.
The point of candidate experience was, at first, to treat candidates as more than just a name on resume uploading into your ATS. But the underlying cause for this concern corresponds to where the job market was around 2010. As anyone who tried to get a job in the surrounding years, it wasn't great.
That's the part we seem to forget. And while it's improved some since then, there's always room for improvement. 
See, back when the candidate experience first came around, the U.S. was still dealing with the fallout from the Great Recession. Recruiting technologies were gaining traction in earnest as recruiters sought out ways to manage an influx of applicants.
Nowadays, the recruiting workload hasn't diminished much even though the number of candidates per opening isn't quite so high. If anything, recruiters in 2020 are tasked with more responsibility as both the front line of hiring and steward of the candidate experience.
Thankfully, as the discipline evolved, so did the technology, working on automating the more administrative parts of recruiting. That said, while candidate experience benefits from such solutions, it requires human intervention – on both a macro and micro level.
Here's what that looks like: 
Macro Experiences 
The macro candidate experience involves your so-called best practices. The things candidates have been telling us that they want and need for as long as the industry has been paying attention. That starts with a simple, streamlined application process. No one wants to upload their resume and then have to type out the same information into your form fields. No one.
There's also the issue of fairness and how fair the application feels to candidates, which is more subjective. It's safe to say, your knockout questions followed by a quick, stock rejection email aren't reinforcing feelings of fairness. 
Once they're in your gaze, the experience needs to include basics like ongoing communication, coupled with feedback loops that allow your candidates to voice their opinions and ask for insights throughout the recruiting process – not just at the end. Onboarding is a big deal and shouldn't be relegated to a stack of paperwork and sad walk around the office that puts your new hire on display like a zoo animal.
The same goes for referrals, a tried and trusted source of hire, provided you make the ask and spend the time engaging these job seekers. And the list of obvious albeit valuable ways to improve the experience at a high level goes on and on. 
Micro Experiences 
What's less apparent to so many of us is the impact of micro experiences. These are instances and interactions that you can't automate, driven exclusively by humans connecting with other humans.
Most of us spend our days hidden behind screens, and it can be easy to forget that once upon a time, everything happened in person. Even resumes were hand-delivered. That has changed, but we do retain the ability to collaborate with our fellow humans in a meaningful way. 
What does that mean in terms of dealing with candidates?  Thoughtfully considering the critical moments in their journey.  The moments that universally influence their perception of the process. There's the initial communication, the interview stage, assessments, the offer letter, onboarding – you get the picture.
Now, ask yourself at each of these intersections: what can you do to enhance the experience? On that first call or email, perhaps you skip the scripted run-through in favor of a candid conversation that helps you identify more than just skills and qualifications. Maybe you get a sense of their hobbies, passions and interests, too.
Fast forward to the offer, wouldn't it be nice to pair the form letter with something that reflects your candidate? The same goes for day one, year one and everything after. 
Merging the Two 
There are 23 pairs of chromosomes and several thousand years of learning separating humans from their machine counterparts. Leveraging our genomes throughout the recruiting lifecycle gives us the ability to alter the way candidates feel about our organization. And us.
What an incredible power – should you choose to use it.
We've allowed the candidate experience to linger at the macro level for too long, giving little to no thought to the micro experience.
That needs to change. Recruiters are the only ones qualified to do that work. Improving the candidate experience, if anything, allows us to overdo it and demonstrate our humanity to the other side, again and again.
You'd be surprised to see what happens with a little extra effort. 
---
Authors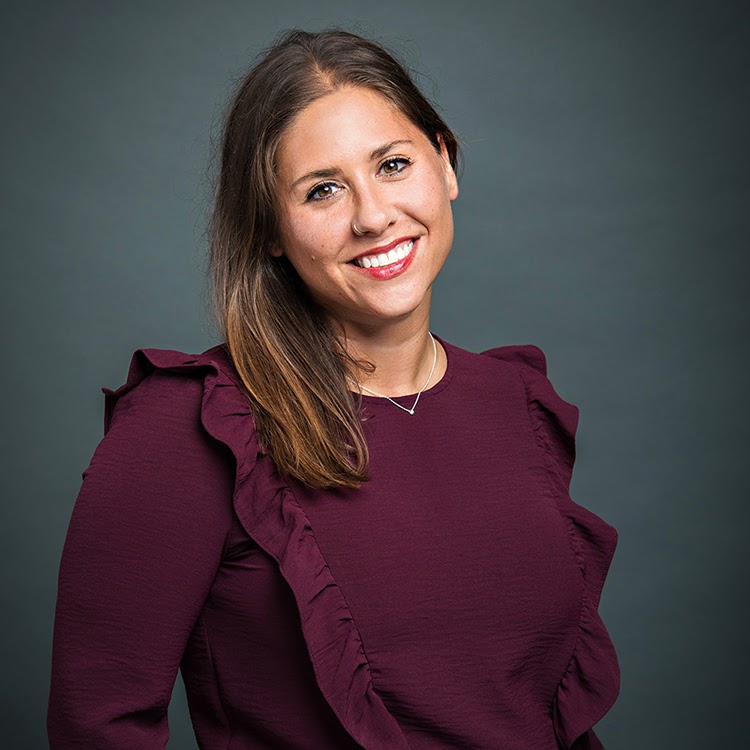 Katie Achille is a contributing writer for RecruitingDaily and PR professional, marketer, and serial freelancer with 15 years of experience supporting organizations from startups to Fortune 500 corporations, specializing in HR and recruiting technology. Her career highlights include launching a massive employer brand project at Verizon, writing a book with a former presidential cabinet member, promoting top lecturers such as Fareed Zakaria and Thomas Friedman, penning entries in an encyclopedia of military science, and teaching Pilates. Over the years, her work has appeared in Forbes, Entrepreneur, Venture Beat, Business Insider, Human Resource Executive, Workspan, and many more. She holds a BA in Journalism and Media Studies from Rutgers University and an MA in Historical Studies from The New School. You can read her latest musings at katieachille.com or connect with her on Twitter and LinkedIn. 
Recruit Smarter
Weekly news and industry insights delivered straight to your inbox.