As the economy snaps back, there is a current and growing labor crunch.  We know this because our phone is ringing off the hook.  Every hotel chain, every casual dining company, every retailer is asking  – can you help us bring the workforce back to work?
Employers have done their research and have identified a cost-free way they can gain an advantage over their competitors. When it comes to recruiting faster and retaining employees longer, on-demand pay is the solution.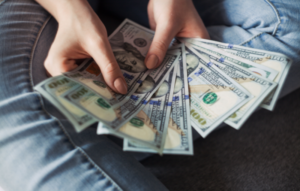 In fact, a recent survey reveals that almost half of those polled would actually leave their job for one that offers on-demand pay, with 11% saying they would change roles for a job paying a similar amount for a sign-on bonus of $50 or less.
That's compelling evidence that employees see the inefficiency of the current pay system.
Today's workforce
We are also looking at a fresh workforce at many companies, with 53% of respondents being in their jobs 6 months or less. This modern workforce is digitally enabled, with high expectations of instant access to any goods or services.
No wonder that today's workforce is not going to wait 2 weeks for money for which they have worked hard.
After all – it's their money – they have earned it. And what we've learned during the pandemic, on-demand pay has evolved from a nice benefit to have to an essential one.
With more than half (52%) of new job seekers looking for on-demand pay in their next job, offering this powerful benefit gives employers an immediate advantage in the labor market.
The data also shows that companies can fill open positions 53% faster when they tell job applicants that they offer on-demand pay.  
That means the job that would have taken 4 weeks to fill, now only takes 2 weeks.  
That's a meaningful cost savings for employers, and one that helps businesses staff up quicker.
Retention
To complete the virtuous cycle, once those employees are working, they then stay longer than those who don't use on-demand pay by about 45%, according to the Mercator Advisory Group.  That means someone who might have quit in 3 months, now stays for 5.
The safety and soundness DailyPay offers employees for their earned pay, ensures they can be the best versions of themselves at work. 74% of those asked in a recent survey say having access to their earned income has helped reduce their financial stress—making them more productive and engaged at work.
The research shows they grab extra shifts while absenteeism drops.
Getting people in quicker, and then having those folks stay longer while being more productive is how together we are going to reopen this labor market.
We are in a seminal moment in our country's history. This is a once-in-a-lifetime opportunity for us to rewrite the invisible rules of money and change the antiquated process of how people are paid. And in doing so, we will help reopen America in a way that is better for everyone.  
---
Authors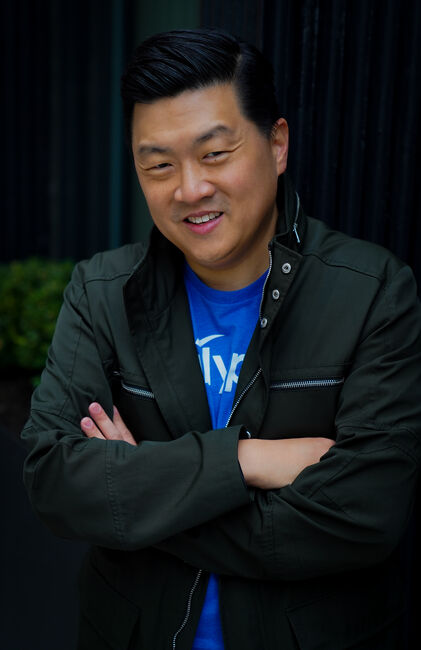 Jason Lee is a fintech entrepreneur and the Founder and CEO of DailyPay, the current market leader in offering companies and millions of employees on-demand access to their earned pay. A financial engineer by training, Mr. Lee spent nearly two decades on Wall Street creating numerous new products and markets to manage areas of risk. Jason is a groundbreaking leader who had the vision to help regular American workers achieve financial stability after realizing too many Americans struggle to make ends meet under the current payroll structure. In 2015 he disrupted the calcified world of payroll processing by launching a start-up that grew into a premiere enterprise software company that promotes financial wellness. Jason's vision for DailyPay was to create products to deepen the relationship between the employer and employee. DailyPay's mission is to democratize access to pay for the most people, providing them with financial security and peace of mind. He leads DailyPay's Management Committee and serves as Chairman for the Board of Directors. An innovator with a mission, purpose and real results, Jason is a well-known public speaker and author whose work has been featured in Forbes, CNBC, The Wall Street Journal, and Bloomberg. He has been recognized as one of the premier thought leaders in global finance by the International Financing Review and Milken Global Institute. He has been recognized as a premier thought leader in global finance by the International Financing Review and Milken Global Institute and has been named the Gold Winner for "Innovator of the Year" for the 2020 CEO World Awards and one of the Top 20 Digital Innovators in Benefits. Throughout Jason's long-standing career in the financial services industry, he has served as Chairman of the Board of SafeSpace, a social services nonprofit based in New York City dedicated to family rights advocacy. Mr. Lee co-founded The Alicia and Jason Lee Foundation with his wife, Alicia, in 2020. Mr. Lee is an ardent supporter of organizations focused on fair representation, equity, and re-entry including The Kalief Browder Foundation, House of Renewed Hope, Innocence Project, and Defy Ventures, all of which focus on the rights of the falsely accused, in particular for those who do not have the resources or means for fair representation. Mr. Lee graduated from the University of Pennsylvania. He lives in New York City with his wife Alicia and their kids.
Recruit Smarter
Weekly news and industry insights delivered straight to your inbox.