Quick definition to begin: candidate rediscovery is the process of finding previous applicants — who didn't get the job they applied to that time — who would be a good fit for a currently-posted role.
Candidate rediscovery has only emerged as a concept because of the rise of technology, and specifically AI. Most Applicant Tracking Systems are "dumb" technology; they're good for storing information about candidates, but they're not necessarily good for anything that requires a connected context.
What metrics are you evaluated on?
Most in talent acquisition would say something along these lines:
Quality of hire

Time to hire

Cost of the process
If those are a few of your key metrics, let's see how candidate rediscovery could help.
Some simple math to illustrate the benefit here
Let's say you have a job open and receive 100 applications. 20 of the applicants, give or take, are a good fit.
One person gets the job, and 19 resumes are kept on file.
Three months later, a similar role open up.
You can rediscover those 19 prior applicants within your ATS who met the qualifications.
AI can mine your ATS to find those resumes again for you. This helps you source quality hires while reducing hiring time and candidate acquisition costs.
Additional math: high-volume hiring
For high volume roles, 65% of resumes received on average are completely ignored. That means most recruitment departments are sitting on a goldmine of potential candidates in their ATS — but without a way to quickly, easily, and accurately access their resumes for open reqs.
Similar to how AI works for sourcing, AI for talent rediscovery can automatically find previous applicants in your ATS that are good matches for your current open positions.
69% of recruiters report their hiring volume has increased this year — but only 26% say the size of their recruitment teams has increased.
If you want to truly do more with less, you need to automate, be efficient, and do something with that goldmine of resumes from previous open roles.
This is the inherent advantage of talent rediscovery — and of AI for recruiting as a whole.6
---
Authors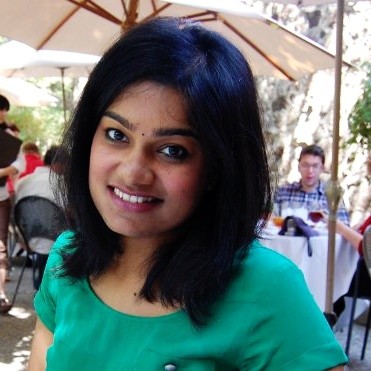 Deepti Yenireddy is the Founder and CEO of My Ally, the makers of Alex, an AI recruiting assistant. Prior to starting My Ally, Yenireddy was an investor at USGT Investors and Oppenheimer Funds. Yenireddy, who began her career as a Petrophysicist and Field Engineer at Shell and Schlumberger, studied Electrical Engineering at the Indian Institute of Technology, Madras and resides in San Jose.
Recruit Smarter
Weekly news and industry insights delivered straight to your inbox.