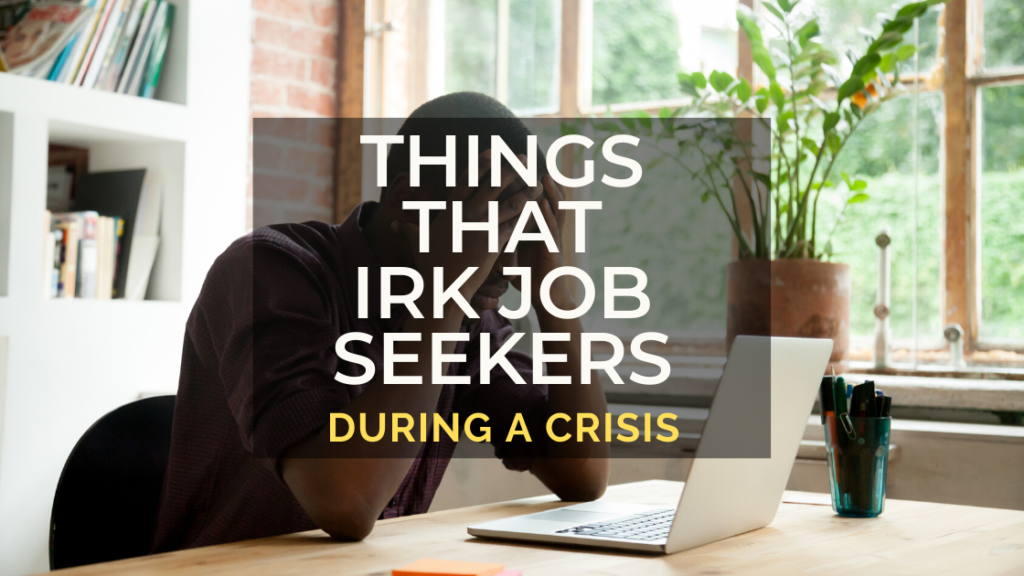 Things That Irk Job Seekers about the Job Market During a Crisis
I am a long-time talent acquisition professional. I have lived and worked through two recessions, 9/11, the Gulf War, and Operation Desert Storm. Those are just the hardships I remember. This new COVID-19 emergency has rushed back memories of candidate stories during these times of instability.
I thought I would interview a candidate looking for work currently and get their perspective on what it is like to be job hunting right now.
The candidate I interviewed is my adult daughter, and I'm not sure where she gets her sarcasm. She just completed her master's degree and is on the market for a professional role. Because of my career in talent acquisition, she may understand how the sausage is made more than others.
Question 1 – So, what is your overall impression of the job market today?
Answer:  I have been in the job market for a while now. What was once a glorious candidate playing field full of open positions, became a barren field full of competition, Mad Max-style. Especially once COVID-19 became a full-blown pandemic.
I understand that during a pandemic and the subsequent stock market drops, that companies' purse strings tighten up. Mass amounts of people are laid off or hiring ceases for the foreseeable future.  I don't want to belittle a global pandemic and its effects, but I see many preventable issues that irritate me and probably my fellow jobseekers.
Question 2 – What specifically about the job market irritates you?
Answer:  Applying for a Position that No Longer Exists.
This one could apply to more than just the post-apocalyptic candidate landscape, but the frustration multiplies when applicants are bum-rushing jobs like Hunger Games contestants.
Nothing is more infuriating than stress searching for a job. You find a perfect fit. Click the "Apply" button and see a screen that cruelly announces that the position is filled. Or that the job is no longer available. Please, please, police your third-party job distributors, and CLOSE IT DOWN.
When I finally find an open position that fits my qualifications and allows me to proceed through the application process, I decide to apply. I go through the fifteen-minute application, listing my blood type, the name of my firstborn, and where I've lived for the past fifteen years.
I click the "submit" button and wait for the review of my resume. The next day I am met with an email claiming that they are "no longer hiring for the foreseeable future."
I understand that it is impossible to know where the market is going in these uncertain times. But candidates need transparency, and the job positions should be closed. Not only does it allow us to gain trust with your company and possibly apply when the position is open again, but it is respectful and sensitive to the time and needs of a candidate.
Question 3 – Is there a Career Site you prefer or avoid?
Answer: Sorry Zip Recruiter – I spit in your general direction!
I created an account with Zip Recruiter because a position that I wanted posted through the Zip Recruiter website. I was inundated with an obscene amount of garbage emails about positions I wasn't even sure were real.
Additionally, when I tried to apply to some positions, I felt like I went through an applicant rabbit hole where I was just sent to another partner job website until I frustratingly quit. I didn't want my email to be held hostage for a job.
To talent professionals, please try and understand how difficult it is for us as users to interface with this organization. Candidates already must worry about the "Charmageddon of 2020," please don't add the most vexing talent website on top of it.
Question 4 – As Recruiters and Sourcers, what can we do to make your job search easier?
Answer: Why are your jobs posted for every darn city for every darn job?
I have my daily routine like most who are on the job hunt. I log in and go through multiple job sites like LinkedIn, Indeed, or Monster. As I scroll through the jobs posted for the day, I will find particular companies that have posted the same remote position for what seems like every city in the United States. Pages upon pages!
Look, if you have multiple legitimate positions open and you've placed them on LinkedIn or Indeed back to back, this message is not for you.
But if you have a remote position, JUST POST IT AS REMOTE. There is no need for me to have to feel like I'm being sold male enhancement pills on a legitimate job site.
Question 5 – As a candidate, how do you want to be treated?
Answer:  Stop blowing me off.
Asking a candidate for their availability and then never calling them back is infuriating. This is just lazy and bad recruiting. Some people are legitimately relying on the ability to obtain a job during these uncertain times.
All of us candidates feel a glimmer of hope when we get an email or a call and for our availability. So please, reach out to us even if it is to turn us down. Again, being transparent and maintaining communication with a candidate is imperative.
In a candidate market of laid-off people, and notification after notification of "more than 200 people have applied for this job." Please, be honest with us and tell us we are no longer in the running. This little gesture allows us to focus our efforts on the next job that will feed our families.
Question 6 – Any last thoughts for the Talent Acquisition industry?
Answer:  We appreciate the recruiters continuing to work during these difficult times. Please try to be mindful of the current candidate landscape.
In a world of falling stock market prices, fights over toilet paper, and shelter-in-place orders. Please just monitor your job postings and be mindful of the candidate application experience.
Have open communication with applicants and be considerate of their time. Be the grocers and medical workers giving that extra effort during these trying times. Not the angry toilet-paper-hogging Karens (my apologies to the good Karens of the world.)
And there you have it. Buckle up buttercups in talent acquisition, let's help each other look good.
---
Authors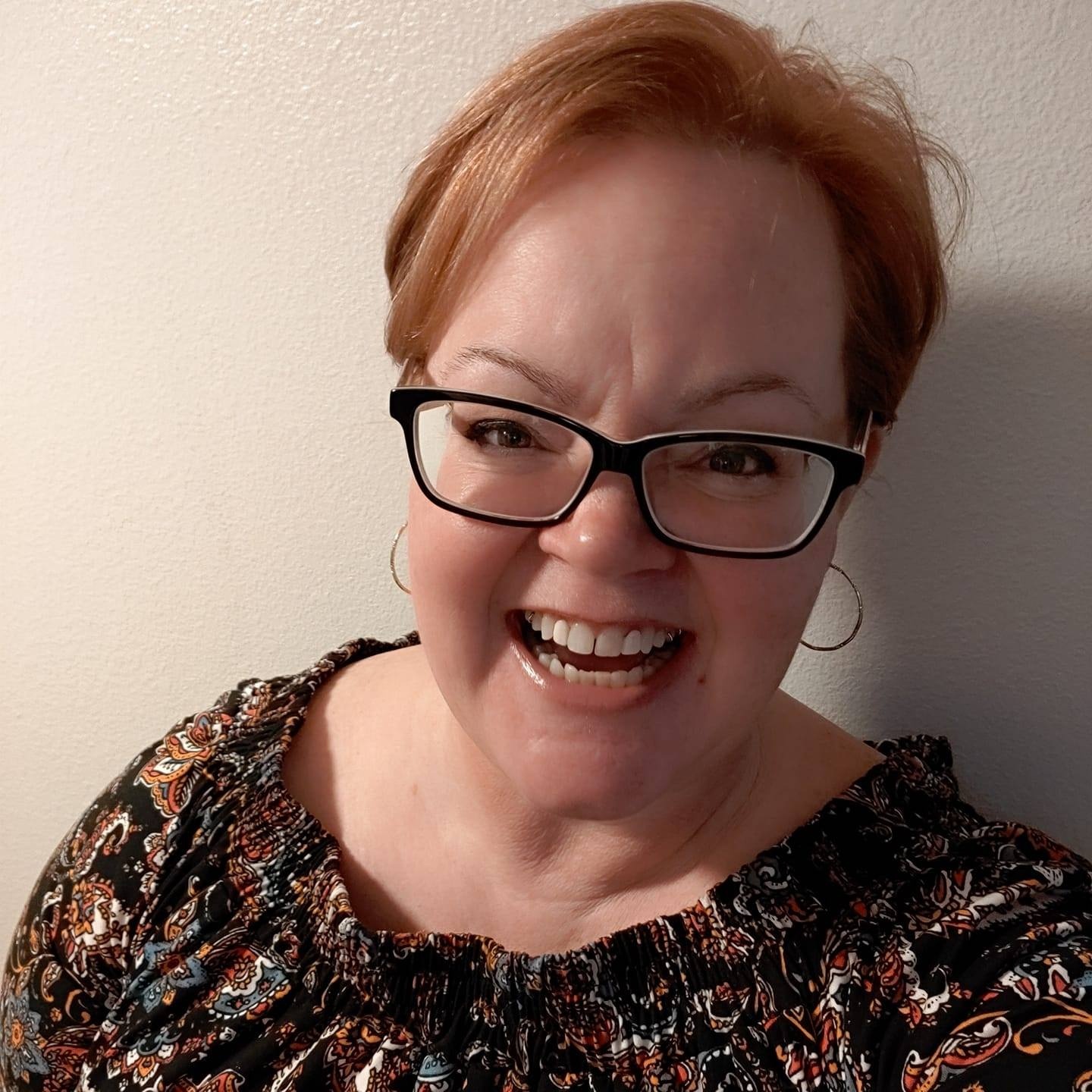 Christine is a Doctor of Business Administration candidate researching talent sourcing strategies in healthcare. This is Christine's 29th year in Talent Acquisition, with the last 9 years focusing on sourcing and recruitment marketing.
Recruit Smarter
Weekly news and industry insights delivered straight to your inbox.