The Effectiveness of D&I Programs
Diversity and Inclusion programs and their associated policies do not have a defined end date. The process must be a continuous improvement to attract diverse talent, improve the existing employee engagement with the company, and also convey the brand value to an external audience.
To demonstrate, Norway is the World's most inclusive country. They have mandatory and extensive parental leaves for childbirth. There is a strong focus on education in the STEM fields as well. Norway has also mandated a 40% quota for women on the Boards of companies. These are some of the tools they have utilized to improve the standard of living of all their citizens.
D&I Implementation
There is no one size fits all policy for D&I initiative implementation. Further, every organization's situation is unique.
What must be considered aside from the qualitative current status data? Honest discussions will reveal a path to progress. There must be support from the top management. Subsequently identifying barriers and creating sustained action plans to overcome them. This will navigate the company to an inclusive environment that drives innovation, competitive edge, and above all, committed and happy employees.
Overall, D&I efforts across many firms are mostly staffed by volunteers. These employees have their daily jobs to do. This can affect goals, visibility, and accountability. Given these points, a dedicated team of at least three people, for medium to large organizations, is the minimum required to handle this function to drive awareness and adoption across the organization.
How to succeed
For the D&I efforts to succeed, it must integrate with talent management processes. First, with the sourcing channels the recruitment team employs. Also, the performance scorecard of the managers in having a D&I competency. Set incentives to change behaviour by linking some portion of variable compensation of the CXOs and managers for meeting D&I metrics. All of this will go a long way.
There are several metrics to measure progress. However, just tracking metrics is not enough. Utilization must occur to make qualitative changes, especially in terms of accountability, action plan development, and implementation. And, most importantly, to improve business outcomes. Otherwise, it would be a colossal waste of time and effort.
Some relevant, tangible metrics to track are:
Diversity at fresher, mid-level, and senior leadership levels and by function.

A pipeline of diversity talent at fresher, mid-level, and senior leadership levels, and by function.

The voluntary and involuntary attrition rate for different employee equity pools and by function.

Measure the average promotion rate and timeframe for different employee pools and by function.

The average tenure in the organization for different employee pools across different functions pre-inclusion and post inclusion efforts. This is a strong retention indicator.

Measure the representation rate of diversity candidates within the Board of Directors.

Track all sexual harassment complaints, as well as discrimination complaints. Track by different employee pools as well as the resolution rates pre and post-inclusion. Fewer lawsuits save money and generate less negative PR as well.

The percentage of physical accommodation requests that were approved.

The pay equity data for similar work done by each segment of employees per functional unit. 

The percentage of exits, entrances, washrooms that are fully accessible.

The percentage of qualified applicants from different diversity groups.

What is the interview to acceptance ratio for various employee equity pools?

What is the absenteeism rate before and after D&I programs have been implemented?
Summary
In short, D&I requires a culture reset to obtain long-term benefits. HR Talent Acquisition teams can implement specific measures with minimal changes to processes and infrastructure. This will have the desired result of quick wins, monitor, and derive encouragement/courage to tackle the complex challenges ahead.
---
Authors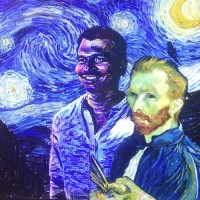 I am an accomplished and internationally experienced recruitment professional with eighteen plus years of hands-on experience in sourcing and recruiting. Focus on Canadian, Indian and a little of US market.
Recruit Smarter
Weekly news and industry insights delivered straight to your inbox.