"Help Wanted"
Recruitment advertisement evolved from the early years of "Help Wanted" and "Vacancy Available" posters on the streets to ads in newspapers to internet ads. With the birth of the internet and social media, advertising as a whole has grown immensely. But recruitment advertising has changed even more. In fact, the new-age dominance of online recruitment advertising has completely transformed the way recruiters and talent acquisition leaders think about connecting with top talents. The internet gave recruiters new ways to draw bigger audiences than before.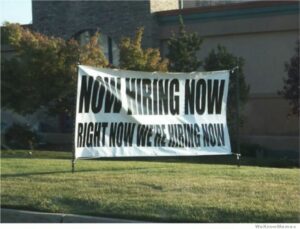 Now, the advertising campaign is a key component of the overall recruitment plan. The major aim of recruitment advertising is still to attract the attention of potential candidates and eventually persuade them to apply for open vacancies, but also to present the company brand. These adverts, together with the job adverts, become the first things that a potential employee sees before deciding on whether or not to apply for a job.
Corporations spend billions of dollars every year on recruiting advertisements, and these ads represent a significant portion of the total money spent from the recruitment budget. If you are working in talent acquisition, you have a budget for branding activities, recruitment tools, an ATS (if you're lucky) and job boards. And we all know how difficult it is trying to negotiate a decent budget to begin with. But when considering whether to invest in the same resource the following year, the budget holder is probably asking questions like: "What will the return be?" or "Did we get enough candidates for this investment?" Budget holders don't want to spend money on something that isn't fruitful.
One key element of being a great marketer is being able to measure your success. And one of the best ways to measure success based on your recruitment marketing efforts is not just tracking and measuring your ROI (return on investment) from it.
What is the Return on Investment?
If you are not familiar with the Return on Investment (ROI), it measures the gain or loss generated against the amount of money invested; it indicates whether a company is using its resources in an efficient manner. ROI in recruitment is all about the value.
Companies often spend thousands of dollars on resources that give them a very small return on their investment (which unfortunately can be none at all). Maybe it's the job board that they've been using for years, the wrong ATS, etc.; they never thought to check the ROI of that source. However, they know that it worked a few years ago and the key account manager from that job board told them, "We are the number one job board in the country." Their decision to continue with that job board is based on the previous experience but it is not based on any solid data.
Measuring ROI in recruitment is the responsibility of the talent acquisition team.  Why? Because it helps them not only justify advertising expenses but also gives them an overview of the activities and resources that actually are working. Some of the common metrics for measuring recruitment advertising are CPH (cost per hire) and CPA (cost per applicant).
Here are two examples: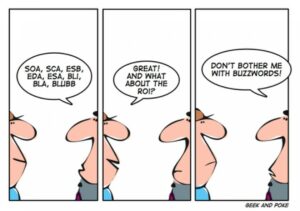 CPH (Cost per hire)
Total external media cost/number of hires
Example: $10,000 USD / 10 hires = $1000 USD CPH
CPA (Cost per applicant)
Total external media cost/number of applicants
Example: $10,000 USD / 1000 applicants = $10.00 USD CPA
This will give you an idea about the costs that you are spending on advertising.
Other metrics that you can connect with talent sources are: quality of hire per source – a time taken to fill position per source etc. Understanding what effectively funnels the right candidates into your talent pool will help to make better investment decisions when it comes to your recruitment marketing budget.
Track the Sources
Candidate source tracking should be a priority within every organization, not only because it could improve the candidate pipeline, but it actually saves money. Does your ATS support automated candidate source tracking?  It may be worth looking into.  It gives companies an advantage when it comes to hiring because now, then can stop asking candidates "Where did you hear about us?" or "Where did you see our advertisement?" because they will already know the answer when the candidate applied. 
A few things to ask yourself and your talent acquisition team:
Are we tracking our social media? Or are we just counting the number of likes on posts?

Do we know how many visitors clicked on certain URLs? Are we tracking URLs and are they custom to our company and related searched?

Do we know how many visitors who clicked on the URL were transferred to our career(s) pages but they got stuck in the registration process?

How many applications have we received from our career(s) portal and from outside sources like LinkedIn or Twitter?

How many hires did our advertising campaign(s) generate?
If you know the answer to all these questions, great job. Otherwise, what you are you spending your budget on? 
How to Track Visitors
If you want to measure the traffic of a careers portal or the success of your branding activities/adverts, the best free tool that is available on the Internet is Google Analytics (www.google.com/analytics/)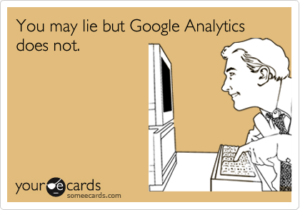 combined with UTM codes. (Also known as UTM parameters.)
The UTM Campaign URL Builder is here https://ga-dev-tools.appspot.com/campaign-url-builder/ but many other sites can offer you the same tool.
UTM example Link:

http://yourdomain.com/here-is the-name-of-your-page?utm_source=newsletter&utm_medium=banner&utm_campaign=interns

If you are going to post a picture with a URL and you would like to track the success of your content on the web, you can use the link above.

Part of UTM code for Picture on LinkedIn for your internship campaign:
?utm_source=linkedin&utm_medium=picture&utm_campaign=internship
Part of UTM code for Banner on career page for designer role: ?utm_source=careerpage&utm_medium=banner&utm_campaign= designer
Article that you are sharing on Twitter:?utm_source=twitter&utm_medium=social&utm_campaign=article
You can make any combination of these parameters and you can track anything that you post online. You will find lots of information about UTM codes and how to use them on the internet, but here is a quick overview of the five UTM parameters that you can use.
Required Parameters

Campaign Name (utm_campaign)
Code: utm_campaign=      for example: summerinterns
The name that allows you to recognize your campaigns.
Campaign Medium (utm_medium)
Code: utm_medium=          for example: image
The medium on which your ad is shared, in this case, "image".
Campaign Source (utm_source)
Code: utm_source=              for example: Twitter
The source that sends traffic to your career page.
Optional Parameters

Campaign Term (utm_term)
Code: utm_term=                   for example: button
The link, button or ad that is involved in tracking.
Campaign Content (utm_content)
Code: utm_content=             for example:  magazinpage7
The content that you are sharing.
Adding these parameters after the question mark doesn't affect anything on your page or ruin your links, it helps you to better track your marketing activities and your visitors.
Why UTM codes are your friend
You can track social channels or marketing activities to discover the ones that are bringing you the best value. You can even track the same piece of content across multiple channels, so that you can easily see what happens if you post a picture on LinkedIn and the same one on Twitter, Facebook, Google+ etc. With UTM parameters, you can easily see the channel that worked best for this specific marketing activity. They help you target which areas have the most activity and are giving you the most bang for your buck. 
Google Analytics is a great tool that helps to identify the number of visitors to your page and their source. When you are setting up goals, Google Analytics will show you, for example, the number your visitors who apply through your website or perform some specific action. For recruiters, these actions are most commonly set up to record the number of candidate applications.
Targeting your ads
With millions of people online, recruitment ads will be seen by more than just job applicants and qualified candidates. In a market of heterogeneous niches and job seekers, matching the right job ad to the right candidate is very difficult. Thankfully, online recruitment advertising has the ability to solve this problem by enhancing job visibility and candidate targeting.
Targeting in advertising is very effective and when done correctly will result in a much higher ROI. Thanks to that, the ads cost less and yield more appropriate applicants than unfocused ads. Considering the cost, yield, and focus of ads can promote the effectiveness of recruiting processes. This lowers the cost to find high-demand quality talent and limits the use of external resources.
One of the best ad targeting offering is Facebook Ads. You can easily target people not only based on their location and demographics, but also based on interests, behaviors, life events, hobbies, shopping and many other things.
Conclusion
Consider this – if your company has spent $5,000 USD on a job board that provides 1000 visitors yearly based on Google Analytics or any similar tracking tool, and from these 1000 visitors, 50 applied and you have hired only one of them, you can easily calculate that you spent $5,000 USD on one hire. You also notice that every picture you on Twitter (for free) brings you two candidates and one hire every month. Might be time to reinvest and think your process.  It's called RETURN on investment for a reason.
---
---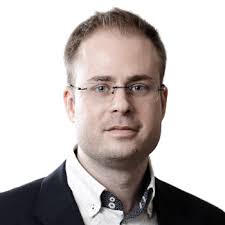 Jan Tegze is Senior Recruiting Manager at SolarWinds, a company that "provides powerful and affordable IT management software to customers worldwide, from Fortune 500 enterprises to small businesses, managed service providers (MSPs), government agencies, and educational institutions." He is also the author of the book Full Stack Recruiter: The Modern Recruiter's Guide, published October 2017. Jan has extensive experience in full life cycle recruiting, and broad knowledge in international recruiting, sourcing, recruitment branding, marketing and pro-active innovative sourcing techniques. Connect with him on LinkedIn or follow him on Twitter @jantegze .
Recruit Smarter
Weekly news and industry insights delivered straight to your inbox.