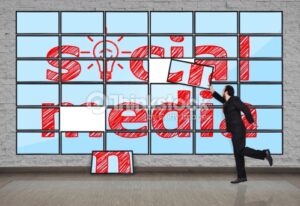 During my Talent Acquisition career, I have seen how recruitment has undergone transformative change over the years, from a time when recruiting was driven by print advertisements in the late 1990s to now where a social media job opening can be globally circulated and distributed across a breadth of platforms at dizzying speeds.
Yes, we need to remember how the rapid rise of social media has changed the face of hiring. Social media is now used to automate, publicize, distribute, and circulate job openings around the global at the speed of a click.
It's easy to forget this sometimes, but today, all employees have access to your openings (via the web) and can readily take to many social media platforms to help you recruit as well as publicize your company's favorable work environment, benefits, culture, work-life balance, and more.
How social media has dramatically changed recruiting
Speed, and your use of social media as a recruiting vehicle (for securing top talent in the ongoing "war for talent") are the now common currencies, not to mention your organization's reputation, culture, and image among your employees – who are, of course,  incredibly active on social media.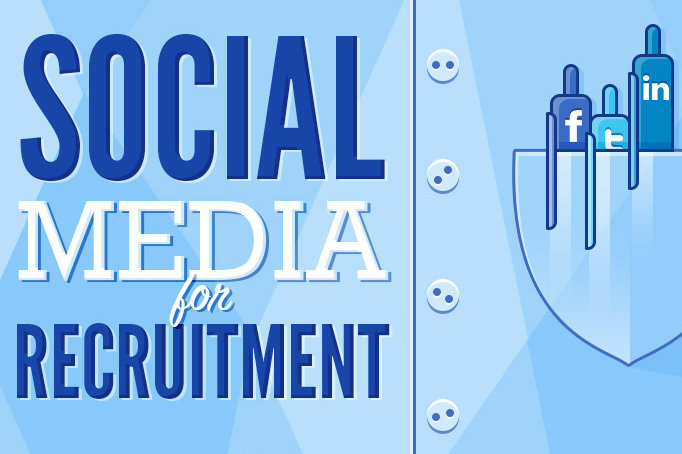 Social media has dramatically altered the recruiting life cycle — from job postings to job offers through onboarding. Think about the recent "old days" of the very late 1990s when I took my recent MBA degree and began leading a Corporate Staffing function at Lockheed.
Applicants, at that time, were developed from (and hiring was driven by), print advertisements in newspapers, magazines and industry periodicals. Applicants found out about corporate job openings from newspapers and magazines. These ads were not only expensive (depending on the location and the prestige of the newspaper or magazine) but they had a limited reach, just covering the immediate target circulation area of the publication.
They also had a limited shelf life as well. Also, composing exciting job ads and compelling ad copy, as well as submitting all the edits and re-writes back and forth with your designated advertising firm, was very time consuming. Additionally, you also were faced with hard deadlines (and unalterable press deadlines) from the newspapers for their Sunday editions or their job section editions.
In the U.S., for example, if you wanted your job ad to reach a national audience, you needed the distribution and circulation power of a national newspaper, such as The Wall Street Journal, which was a terribly expensive choice in those days by the way).
Applicants back then only found out about openings, if you subscribed to a specific newspaper in a specific city, or you had friends or relatives who lived in a particular city and they told you about a job opening. Access to information was restricted.
4 big ways that recruiting has changed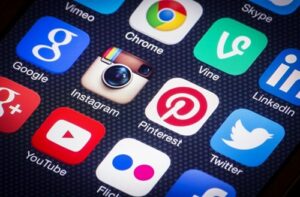 Employees of your organization (that is, non-recruiters) did not easily have easy access to your job openings and therefore were limited in their ability to refer candidates — thus severely limiting your ability to leverage your recruiting efforts. Employees were also limited in their ability to publicize your company's favorable workplace culture, and that also constricted your recruiting reach and leverage.
Well, as we now know all too well, social media has dramatically changed all of this. You now have an unlimited horizon for your Talent Acquisition and recruiting strategies. Here are four big ways that recruiting has changed:
When a recruiter now designs a recruiting strategy for filling a given position, they have a vast array of choices and channels to post, tweet, lists, circulate and distribute job openings.
Also, employees can be used to help leverage the recruiting reach. For instance, your employees who are on Twitter and Facebook can inform followers and members of their networks about your openings.
Additionally, employees can share (for better or worse, hopefully for the better) their opinions and attitudes about your organization and whether or not it is a desirable place for candidates to apply.
Lastly, vendors have continually designed and improved software which automates the sharing and posting of your jobs to numerous social media sites while interfacing with your Applicant Tracking  System (ATS) — again at the click of a button. And, almost all of these platforms have mobile capabilities with social media sites.
Are you and your recruiting efforts falling behind?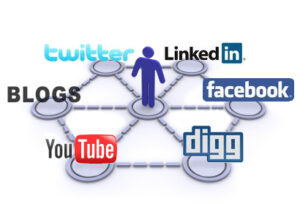 In a word, social media has increased your Talent Acquisition efficiency and effectiveness by a huge margin, providing you with an unlimited reach for worldwide candidates 24/7 and 365 days a year. It is also more cost effective on a per candidate and cost per hire basis.
Remember back to those expensive ads we used to run in the Tuesday job section of The Wall Street Journal with a limited reach and limited shelf life? Now consider how inexpensive it is today to publicize, by just tweeting out a job new opening from your company's Twitter page and driving all the interested candidates to your career website and your ATS.
It's pretty stunning, and amazing to think about not only how much recruiting has changed but how much more efficient and wide-reaching social media has made all of us in Talent Acquisition.
Yes, it's pretty clear now in 2018 that if you are not maximizing the incredible power and reach of influence of social media to run your Talent Acquisition and recruiting function, you are falling behind and will surely lose out in the ongoing "war for talent."
---
Authors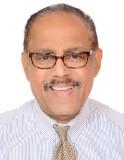 John "Johnny" Torrance-Nesbitt is an award-winning Global Employer Branding & Global Talent Acquisition executive with 15 plus years in building/leading global and regional talent acquisition and employer branding functions at several global Fortune 500 companies. He is global working in Global Employer Branding and was an Employer Branding Director at Randstad and has been Director of Employment Branding & University Relations at Monsanto in St. Louis for over five-plus years where he won four consecutive "Rapid Recognition Awards" for superior achievements. Prior to that, he was at Lockheed (corporate hdqts) in Maryland as head office Corporate Staffing Supervisor & Senior Recruiter, and he built the global recruiting forUnext.com, an innovative Chicago start-up. Johnny was also nominated in 2018 by his former organizational behavior professor, Dave Ulrich, for the prestigious "Employer Brand Leader of the Year 2018 (Global Leader Category.)" and by others in 2019. He is also a volunteer appointed a judge for Employer Brand Management Awards and the Web Marketing Association and a writer. Mr. Nesbitt holds a Bachelors in Anthropology from Amherst with Dean's List honors. While he lived in England, he engaged with the US Embassy there and has a citation from the U.S. Embassy in London for his assistance on "equal access for Americans to UK opportunities." He obtained his MBA in Finance in 1988 (and a Fellowship Winner) and then worked 3 years in Corporate Finance for First Chicago Capital Markets, Inc. You can follow him on Twitter @JohnnyTorrNesbi, or connect with him on LinkedIn.
Recruit Smarter
Weekly news and industry insights delivered straight to your inbox.