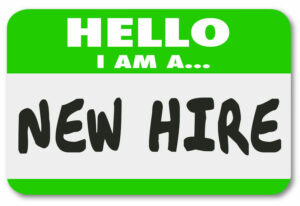 I know this from personal experience: All the hard work recruiters do to land great talent can get washed away if the new employee has a bad onboarding experience when they start their new job.
If you have any doubts about that, a new study from Kronos and the Human Capital Institute — titled New Hire Momentum: Driving the Onboarding Experience — clearly shows that "onboarding is a critical weakness for a majority of organizations that stalls new hire momentum and threatens to disengage enthusiastic employees during their crucial first weeks on the job."
Yes, a bad onboarding experience CAN really undermine all the hard work your TA pros are doing to get top talent in your front door.
Companies MUST invest more in the onboarding experience
The Executive Summary in the new Kronos-HCI study drives this critical point home. It says, in part:
There are few instances in the employee lifecycle as momentous as the first few months on the job. New hires join a firm with the promise of productivity. They are focused on opportunities to grow and develop in their careers while making a positive impact both personally and professionally. Loyal to their organizations, new hires bring with them an enthusiasm and energy that is contagious.

The anticipation and zeal new hires bring is consistent across industries, location, and size. It is a competitive advantage accessible to every firm willing to invest in the strategic design and deployment of a new hire experience. The monetary investment required can likewise be quite minimal, offering organizations with small talent management budgets the occasion to make a dramatic impact.

But despite this opportunity, research conducted in partnership between Kronos and the Human Capital Institute (HCI) shows that few organizations effectively capitalize on it."
3 critical findings from the onboarding study
The top-line findings from the study of over 350 organizations can be broken down into three (3) key areas: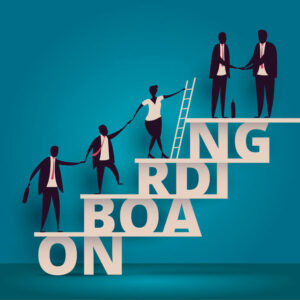 Onboarding is critically important, but fundamentally broken — Some 76 percent of HR leaders say onboarding practices are underutilized in their organization.

More than half (57 percent) of survey respondents believe that the lack of bandwidth for people managers is a significant barrier to improving the onboarding process.
Six out of 10 respondents say the primary purpose of onboarding is to integrate employees into the organization's culture, however, culture makes up an average of just 30 percent in onboarding programs.
Onboarding internal hires – often referred to as trans-boarding – is even more challenging, and 24 percent of organizations have no strategy for trans-boarding either managerial and non-managerial internal hires.

Orientation is NOT onboarding — Organizations place too much emphasis on new hire paperwork, not enough on long-term success.

Reviewing rules and regulations (75 percent), the company overview (73 percent), resource orientation – such as technology, workstation, and building introductions (62 percent) – and empowering employees to self-service new hire forms (62 percent) were scored by HR leaders as the most important onboarding activities.
Conversely, far fewer respondents highly rated strategic activities linked to helping the employee succeed long-term, such as peer mentoring (32 percent), assessment of future training needs (37 percent), access to self-paced training resources (42 percent), and meetings with key stakeholders/teams (47 percent.)
Organizations don't (or won't) dedicate enough time to onboarding to fully maximize the potential of new hires. More than a third of organizations (37 percent) say onboarding lasts from just few hours to only one week; a quarter (24 percent) use a month-long onboarding process; while a mere 10 percent view onboarding as a year-long or ongoing activity.

More accountability is needed — Onboarding presents a critical blind-spot as human resources embraces data-driven decision-making.

More than half (55 percent) of organizations say they don't measure the effectiveness of onboarding programs, hindering accountability and opportunities for improvement.
HR believes they lack the resources to properly handle comprehensive onboarding, and 39 percent say they do not have the right technology to reduce administrative error, ensure consistency, and improve accountability.
More than a third (36 percent) blame insufficient technology for their inability to automate and better organize onboarding programs, further inhibiting their ability to train managers in proper onboarding techniques.
Some HR leaders recognize the shortcomings in this area, as 30 percent say they intend to increase their onboarding budget for 2018, with investments targeting program consistency and new software.
Why onboarding is so vitally important
Here's my take: I've been in the workforce long enough to remember when nobody talked about "onboarding" or the onboarding experience when you started a new job, and they would have looked at you as if you had just landed from Mars if those terms even came out of your mouth.
No, back in those days it was mostly just new employee "orientation," and it was mostly about filling out paperwork and figuring out where you were supposed to sit. Sometimes, you might get taken out to lunch on Day 1, or have a decent conversation about what was expected of you, but mostly, you had to fend for yourself and ask a lot of questions of your new co-workers — IF they were willing to help.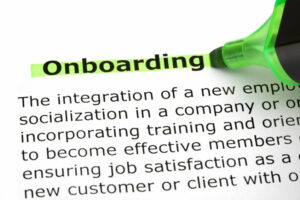 It was sort of like teaching someone learn to swim by throwing them into the deep end of the pool.
Yes, the "orientation" for new employees didn't make a lot of sense, and thank goodness we now recognize that it wasn't a particularly effective way to kick start a new employee's career. But, as New Hire Momentum: Driving the Onboarding Experience clearly shows, even our current focus on onboarding new staffers isn't being executed very well for a great many organizations.
They run a huge risk when they do that — the risk that all the time and effort your recruitment staff has put in to find new talent and get them in the door may go to waste if some new hires get turned off because your organization doesn't have its onboarding act together.
A few years ago, I was one of those people who thought that the onboarding experience was an overblown concept getting too much focus … until I started a new job where I asked for a little onboarding and got exactly that — as very little as you can possibly imagine.
As it turned out, I only lasted a short time in the position, and although there were a number of reasons why the job didn't work out, I can't help but think that a little better onboarding experience might have helped me get off on the right foot — and maybe I would have stuck around a bit longer.
My friend Sharlyn Lauby writes the HR Bartender blog, is president of the ITM Group, Inc., and a member of the Workforce Institute at Kronos Advisory Board (full disclosure: I'm also a board member), and she had this insight into the study's findings. Sharlyn said:
We all know turnover is expensive, both in terms of direct costs and intellectual capital. Organizations can increase retention by focusing on those activities that get employees engaged from the start. … Onboarding processes set new hires up for success by building positive work relationships, making good on promises made during interviews, and providing a career road map."
She's right, of course. Turnover is expensive, and a poor onboarding experience not only hurts your retention efforts, but it doesn't do much to jump start all that great talent your recruiters have spent so much time and effort to find.
This survey makes one thing perfectly clear, onboarding is a great concept, but only if you take the time to do it right and get new employees you spent so much time recruiting on the right track from Day 1.
How the research was conducted
The research behind the New Hire Momentum: Driving the Onboarding Experience  study was developed in partnership between HCI and Kronos. Between Aug. 14 and Sept. 1, 2017, a survey was distributed via email to those who opted into the HCI Survey Panel and the Talent Strategy and Development Communities.
In addition, participation in the survey was prompted on social media channels. 399 completed questionnaires were received and 43 respondents who did not qualify to participate were removed. Six in-depth interviews were conducted. The results of the questionnaire, subject-matter expert interviews, and secondary sources form the basis of the research. For additional questions on survey methodology and survey findings, please contact [email protected].
---
Authors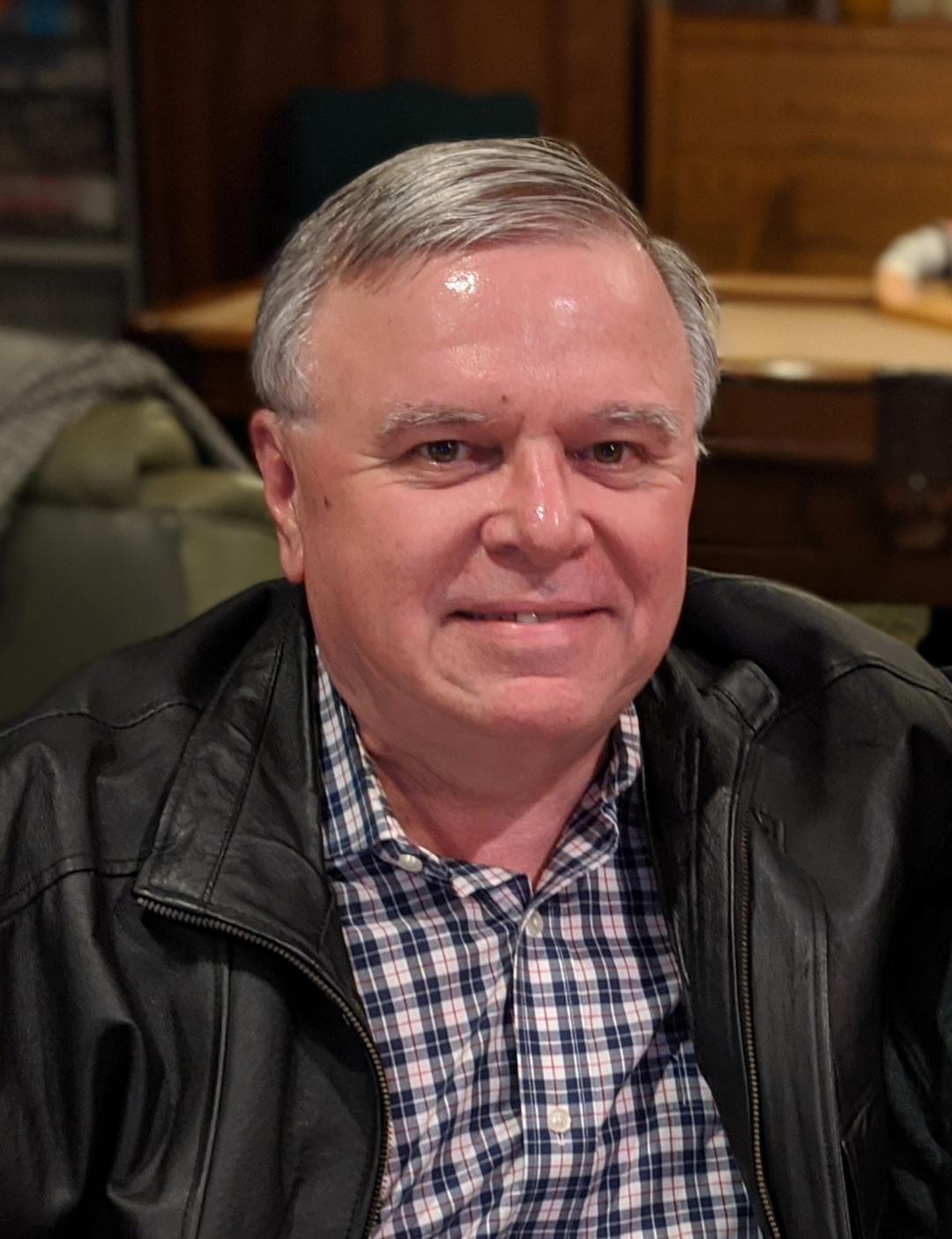 John Hollon is managing editor at Fuel50, an AI Opportunity Marketplace solution that delivers internal talent mobility and workforce reskilling. You can download the research reports in their Global Talent Mobility Best Practice Research series at Fuel50.
Recruit Smarter
Weekly news and industry insights delivered straight to your inbox.