The candidate journey is constantly changing because it has to adapt quickly to rapidly changing trends. Recruitment advertising is no different.
Since the days of "Help Wanted" ads and posts, recruitment advertising has evolved through online and print ads, employment agencies, and job fairs. Job ads are everywhere, and every company is looking for people is touting their brand through ads on Facebook, Twitter, LinkedIn, and other social media channels and websites.
In many cases, the company's advertising visuals are the first thing a potential employee sees before deciding whether or not to apply for a job. 
Job ads have evolved, from text-heavy ads and job descriptions to compelling images, catchy headlines, and professionally-produced videos. Recruitment advertising has become one of the most important elements for any hiring professional, but we recruiters need the right data and tools if we want to create an effective advertisement.
I remember when I was trying to find the best time to post tweets for my network. I was running various tests, such as posting the content at various times and tracking the results in an Excel spreadsheet. I analyzed everything after two weeks of collecting data, and I found when people in my network were the most active.
However, this method was very old school, especially when I got more followers, because my results changed. As I later found out, there are many tools that could do the same thing as I did in minutes, so I did not have to waste hours on it the next time around.
Thanks to smart tools that use elements of Artificial intelligence (AI), we can now see the best time for our audience and let AI choose the best content and share it through our social networks. This type of tool will not only save time but also help present interesting and relevant content to the people we have in our networks. Additionally, this tool will raise the chances of getting the audience's attention.
Artificial intelligence will have a positive impact recruitment advertisement. It will help us target our potential candidates more effectively, as well as showing our ads only to those who match our requirements. It will also prevent us from making the mistakes we make today.
Now, it is much easier for recruiters to launch two ads simultaneously, track the responses from candidates, and put more money behind the more effective ad. A/B testing results could be evaluated by AI and decide what brings the bigger benefit. Ultimately, this will save you time and money.
All recruiters know that recruitment advertising has become an important tool and that it has an enormous impact on candidates. However, most recruiters struggle with marketing and marketing-related activities. They are not born marketers, so there are many things — such as the best time for posting, the right size image for a certain social site, and many others — that recruiters do not know. Therefore, they need to guess about what is going to work or not, which causes problems and makes the ads ineffective.
Using automated media and tools with AI will not only help recruiters bring more quality candidates into the pipeline, but will also help support the personal and company brand of that recruiter.
While even the smartest AI will not protect them from all the mistakes they make in advertising, it could help lower the number of errors to the minimum.
Thanks to our sponsor Symphony Talent for making this article possible and after you're done reading check out this webinar featuring Bill Boorman and Michael Drayer where they continued the discussion on all things recruitment advertising.
These are 12 common mistakes in advertising that people are still making:
1.  Job Advertisements Full of Typos
One thing can easily kill your ad and scare away your candidates or make it go viral on the Internet. This small thing is a typo.
Recruiters often rush to publish their ads, and they do not want to spend one extra minute to check them. That is why we can see so many "Scum Masters" instead of "Scrum Masters," "Devlopers" instead of "Developers," and the list of job titles and description with typos could go on and on.
Typos are a small human error. Yes, we make these mistakes, but that small thing could instantly make your open job invisible to candidates. When people are going to look for a Developer role on Google or Indeed, they will not see your position if you made a typo and posted "Devloper" instead of "Developer".
2.  Choosing the Wrong Job Title
Candidates decide from a job title if they are going to open the ad or not. You have only a few seconds to attract them before they scroll down and see some other job opportunity from your competitors.
Keep in mind that not every job title works in every job market. Recruiters working in global companies use the same job title that the company uses in every market in which they are located. All too often, they will post the role without any proper market research.
For example, they may start hiring people for "Associate accountant" positions and not see more than two applicants in two months. This lack of response is because, in the market in which they are hiring, candidates are looking for a "Junior accountant" and not the "Associate accountant" title. Therefore, it is important to do the proper research on what job titles are most common for that specific location or market. Doing so will get you more views on your ads and more candidates in the pipeline.
Being creative is not a bad thing, but being too creative in a job ad ican be an issue, especially when recruiters start creating fancy job titles that have no connection to the job. "Guru Finance Manager," "Superman Web Developer," and other "Ninja" job titles are automatically invisible to job seekers. Candidates are not going to find these roles through Google or Indeed because they are searching for the job titles they know or for the job title of their current position.
I'm not expecting anyone to search for job title, "Time Ninja" when they are looking for a job.
3.  Ads That Are Too Short or Too Long
If one sentence of your two-sentence job ad is not "We pay $1 million dollars per month," do not expect many candidates. Job ads are the one channel where you present not only the role you are looking to fill, but also the company brand. Two short sentences are not going to excite anybody to apply or get intrigued about your company.
On the other hand, you need to keep in mind that a candidate's attention is limited. They are not going to read the 10-page description you post as a job ad. Most people visit LinkedIn and job boards through mobile devices, so if they need to scroll more than four times on a mobile screen, then your ad is too long and you should create a shorter version.
Before you post a new ad, ask yourself if you feel that the job ad you are about to post is appealing. If you have doubts, invest a little more time and rewrite it.
4.  Recycling Job Descriptions
Doing the same thing and expecting different results never works, so it is not going to work when you use the same job description for years but expect to get more candidates out of it.
Keep in mind that your company is evolving, so the information in your ads should evolve, too. The job market also changes every year, just as the  expectations of people also change. Therefore, you should not use the same ad over and over for years on end. Using a recycled ad will not attract more candidates; in fact, it could do the opposite.
Candidates who see these recycled ads for months or years could get the impression that something is wrong with your company. Maybe the accountant role was reopened because the person in that role did not survive probation and you are looking for a replacement (again). Even if you are looking for five accountants per year, the same ad could create the impression that you are not growing but only replacing people.
5.  Unreadable Job Ads
Ads that have no formatting look like a wall of text and are very hard to read. No bullet points or spaces to divide paragraphs will easily turn any good job opportunity into a very boring one. Ads are created by people for other people, and the rule is that if YOU have a problem reading it, they will have twice the problems that you do.
Splitting paragraphs, using bold or italic fonts, or using bullet points could very easily turn any ad into a more appealing one that will bring in more applications.
Do not confuse a job ad with a job description, however. Job ads need to excite candidates to apply and excite them about your company.
6.  Language That Is Hard to Understand
Recruiters who work for a company for a bit very often start using the insider acronyms or jargon when describing the work in advertising. The company's internal lingo becomes their second language, but it is important to keep in mind that candidates outside the company will not understand all the abbreviations and phrases that are understandable only to internal employees.
Postings on LinkedIn, Twitter, and other sites also often include abbreviations and shortened versions of words to save space. Not every candidate will understand these abbreviations, which is why they will not apply. Job seekers may  get the impression that they do not match the requirements because they do not know what is behind these abbreviations. It's important to present ads in a language that is understandable by most of the people who will see them.
Example: "This is a PT pos. w/bens. & pd. trng." means "This is a part-time position with benefits and paid training."
7.  The Wrong Channel and Format
Image sizes and formats differ from one social media platform to the next. What looks good on Twitter could turn into a marketing nightmare on LinkedIn. Therefore, it's important to check how the post will look after you post it.
Here is a simple three-point checklist:
   Is the image/photo/posts right for your followers on this specific social network?
   Is the image/photo optimized (size and orientation) for this specific social network?
   Does the image represent and fit your branding?
If one of the answers is no, don't post it!
8.  Stock Photos
There is nothing wrong with using a stock photo for an ad or presentation, but using stock photos with a watermark does not look professional, and, you can easily send the message that your company does not have the money for a photo.
There are dozens of sites where anybody can find a photo for free, yet many recruiters still prefer images with watermarks, for some reason.
9.  It Is Simply Too Complex
"Simplicity is the essence of beauty." this should apply to every job ad or image that you create. Creating a talent-repelling job ad is easy, but if you want to attract relevant candidates, make sure that your ads appeal to them to apply.
You do not have to add the whole job description, just basic information or the job title with a slogan that will get the attention of the person who is going to see it.
Keep in mind that most users will see the ad on their mobile device and not on the computer. For that reason, trying to squeeze everything into one small image is not a good idea.
10.  Missing Data
Ads without a URL linking to the job posting, or a call-to-action, are not going to bring good results. The current market is candidate-driven, so expecting that if the candidate is interested, he or she will start looking for your email or URL is foolish.
Every ad and posting should have the URL, contact details, or a call-to-action. If candidates need to spend time hunting down the URL, it could lead them to lose interest and look somewhere else.
11.  The Wrong Audience
If you don't know your audience well enough, you can't expect good results from your marketing activities. Knowing the audience is the key!
Consider your audience demographics — who they are, and what is important to them. If you have this data, you can design an optimal experience that will not only be appreciated but will also benefit them.
In addition, consider the seniority of the role you are trying to fill. Targeting senior candidates — like directors — will require a different approach than hiring college graduates. Using the same strategy could be counterproductive.
Keep in mind that each social networking site is great for a different audience. Adding hashtags with smiles could work on Instagram or Twitter, but LinkedIn is not a good channel for that.
12.  It Sounds Desperate
Every day, you can see posts on LinkedIn with "URGENTLY NEED FOR …" "WE ARE URGENTLY LOOKING FOR … " or "WE NEED URGENTLY…" Not only that, but these companies are suggesting to candidates that they can pay more than usual because they are under pressure and need to hire somebody immediately.
However, not only do these ads sound desperate, but candidates could very easily get the impression that the company has problems hiring and keeping people. Who wants to work for a company that looks desperate?
Final Thoughts
Recruitment advertising is not the same as product advertising. Candidates are looking for new job opportunities; they are not planning to buy a new product or service. Therefore, it is important to use different language for recruitment ads than that used for product ads.
You are selling a new, amazing opportunity and presenting the company brand, not selling a new washing machine. And, you must keep your ads simple because a simple ad with one slogan is always better than complex ad. You do not want to overload your candidates with information.
Keep in mind that all your ads should be easily recognizable as coming from your company. Having a new design for every image, poster, or flyer that you share is not going to help to build a recognizable brand.
It's important to keep the diversity of the channels in mind when you are preparing a new recruitment marketing campaign. Ensure that you are presenting your ads across a range of media to reach both passive and active candidates.
Do not confuse a job advertisement with a job description. Always try to create something that will attract candidates and not repeal them.
Another big thanks to Symphony Talent for sponsoring this article and don't forget to check out an upcoming webinar featuring the Symphony Talent X-Cloud.
---
Authors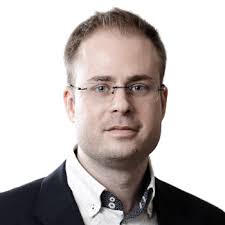 Jan Tegze is Senior Recruiting Manager at SolarWinds, a company that "provides powerful and affordable IT management software to customers worldwide, from Fortune 500 enterprises to small businesses, managed service providers (MSPs), government agencies, and educational institutions." He is also the author of the book Full Stack Recruiter: The Modern Recruiter's Guide, published October 2017. Jan has extensive experience in full life cycle recruiting, and broad knowledge in international recruiting, sourcing, recruitment branding, marketing and pro-active innovative sourcing techniques. Connect with him on LinkedIn or follow him on Twitter @jantegze .
Recruit Smarter
Weekly news and industry insights delivered straight to your inbox.