If you've been reading along with this series, you know we've been looking at the recruiting needs of different organizations – high-growth, small and mid-size businesses, and the enterprise. This leads us to our final installation: the essentials.
Because while every employer operates under a unique set of conditions, accented by distinct challenges and opportunities, the goal for recruiting remains the same: to find the best possible person for the job as efficiently and effectively as possible.
And underpinning these initiatives is a set of fundamental principles that promote positive outcomes and experiences, no matter the organization or hiring landscape. Here's what you need to consider in theory and practice.
First up: set your foundation. 
Taking high-growth environments as an example, what's the first thing that goes out the window when the pressure is on? Process, structure, consistency. Because when we're up against the clock, we start scrambling to get to talent faster, to get our job done. It's basic psychology.
Strategy, expectations and potential get put on the backburner to fill roles and beat out the competition. The irony being that Maslow would say this represents a deficiency mindset rather than growth.
Cliff Stevenson, Principal Analyst, Talent Acquisition and Workforce Management for Brandon Hall Group, recently wrote,
"Post-pandemic recruitment will involve no new processes, but will involve a completely different way of how those processes play out. Successful organizations will prepare for the future by investing in tools and creating systems that allow for maximum flexibility, regardless of the candidate's type, location, or any specialized needs."
So, how do we stay consistent amid uncertain circumstances? We set a strong foundation.
Recruiting works best when there is a framework to follow, one that sets measurable guideposts. To achieve this, you need to define the process, create structure around each step, establish critical metrics and configure technology to meet evolving needs.
Next on the list: candidate care.
Stevenson raises an important point as it relates to processes. Hiring practices remain largely the same from the "before times" – source, engage, apply, interview, offer, hire. But how we interact with candidates continues to change.
For years, the candidate experience seemed abstract, something we talked about improving without knowing how. Today we have a clearer understanding of what this looks like, starting from the first interaction.
For SMB teams, candidate care can seem overwhelming, another task on an already long list. However, as we've come to learn, this one takes priority. My colleague, Rachael Buchanan, summarized several actions we can take, including:
Communication about where candidates are in the process
Giving feedback on why they weren't selected
Keeping candidates interested and informed about the company
Automation is the key to achieving this, sending notifications and sharing updates with candidates, reducing the administrative burden on recruiters, and giving them the time and energy to foster relationships.  
Lauren Smith, Vice President in the Gartner HR practice, commented,
"Recruiters and hiring managers must be prepared to have authentic conversations with candidates and answer their questions about all aspects of the job and employee experience. Those that fail to have transparent, honest conversations will create challenges when candidates join the organization and realize that there is a mismatch between what they were told and what they experience on the job."
Finally: think holistically.
Smith's larger point, which leads us into our third and final one, is that recruiting doesn't end with the offer letter. That's why you see me use the term "talent journey." In modern parlance, the journey includes recruiting and everything after, which is why it needs to be part of your overall TA strategy.
For large and enterprise organizations, the modern talent journey is complex, with multiple initiatives and opportunities to account for at any given time.
Having a fully integrated, end-to-end tech stack will streamline and support these, offering insight into diversity and inclusion as well as learning and performance, making it possible for recruiting teams to both see and communicate what comes after onboarding.
The talent journey needs to be front and center throughout the recruiting process. It benefits both the organization as it navigates the labor market and candidates keen to advance their careers.
It is a simple fact that has grown in importance for all organizations and is no longer a "nice to do." Questions deserve answers, and like candidates being interviewed, employers need to come prepared.
Whether scaling up your recruiting operations or maintaining the status quo, hiring requires a blend of nuance and context – and it all comes down to having the right essentials in place.
---
Authors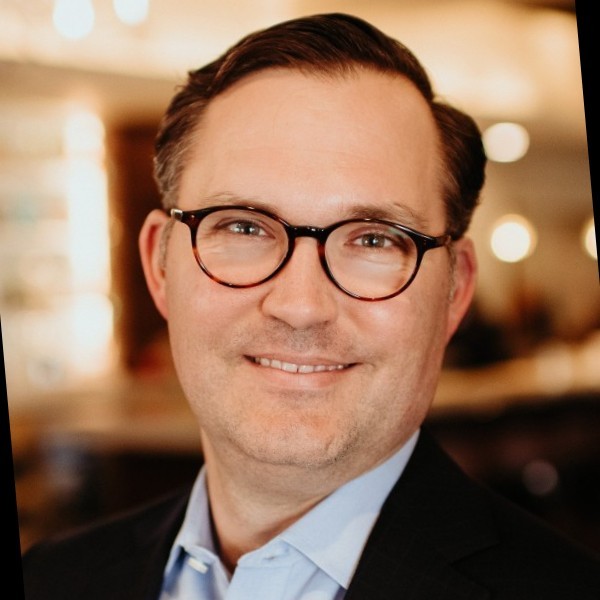 Patrick Hodge is a seasoned advisor in the human capital technology industry. Previously holding senior roles leading both sales and services teams along with partnerships and strategic alliances, Pat now serves as an Enterprise Account Executive at PeopleFluent. Here, he works closely with client partners to plan, develop, and execute strategy and laying the foundation for success via trusted partnerships. Skilled in sales strategies, market development, and product development, Pat leads with his experience in consultative selling and executing strategy for profitable and sustainable business outcomes. Through a solutions-centered approach, Pat partners with clients to implement best practices through the learning and development of individuals, teams and organizations with a primary focus on utilizing technology to drive growth through increased employee retention and engagement. Pat is a graduate of Nebraska Wesleyan University, with degrees in Information Systems and Business Administration, and holds a Master's in Business Administration from the University of Nebraska – Lincoln. He serves on the Board of Directors of Hillcrest Country Club and is an active community volunteer.
Recruit Smarter
Weekly news and industry insights delivered straight to your inbox.