We recently looked at recruiting in high-growth companies, those early in their journey and scaling quickly or those most established with new needs and new audiences. Now, we're going to switch gears and look at small and mid-size businesses (SMB), the organizations that exist primarily out of the spotlight.
But before we get into what it takes to recruit within these businesses, let's characterize the SMB. For that, we're going to use Gartner's definition, which looks at the number of employees and annual revenue.
Small businesses are organizations with fewer than 100 employees and less than $50 million in annual revenue. Mid-size businesses are those with 100 to 999 employees that make more than $50 million but less than $1 billion in annual revenue.
Given that scope, it's clear that we're talking about a massive number of companies. And candidates, to the extent that companies characterized as "small," employ more than 47 percent of the private workforce in the U.S. 
A unique set of challenges
Hiring within the SMB ranges dramatically, with those on the small end recruiting for just a handful of positions at a time while those on the medium end might have to fill 100 or more requisitions. Business needs vary wildly, as does their organizational structure.
A company with only 25 employees might not have much of a talent acquisition presence, with HR accounting for all aspects of the talent lifecycle. Whereas one with 999 employees is more likely to have a dedicated team. Regardless of the difference in size, small and mid-sized businesses deal with similar recruiting challenges, from brand to resources.
We're going to start by saying the thing that no one wants to admit: we live in a world obsessed with labels.
You see it in conversations about who we're wearing, what we're driving, and where we work. So, it's no surprise that the SMB faces an uphill battle in terms of brand recognition. Sometimes it feels like there's the Fortune 500, and then there's everyone else.
Research from LinkedIn shows 73 percent of SMBs are challenged by competition from better-known companies, and in turn, 84 percent of SMBs struggle to find enough people to interview and hire.
Underlying this is the issue of resources, or as mentioned earlier, the lack thereof. Establishing an effective process in today's hiring landscape requires finding the right blend of strategies and solutions to give TA professionals and teams the support they need.
But even that takes time, budget, and energy that SMBs don't necessarily have an excess of while trying to keep up with business demands. Compound this with a lack of market research and minimal resources, and companies can spend 25 hours a week just trying to search, outreach, vet, and interview candidates.
An opportunity for improvement
Despite the odds, the SMB persists, continuing to make up 99.9 percent of all businesses in the U.S. There's real value in this sector, and we're past due on addressing what it takes to recruit in these environments.
Here are three ways to enhance your strategy:
Know your brand
Though we can't all be the FAANG, those hiring within the SMB can supplement their recruiting efforts by optimizing their employer brand. To do this, you need to understand who you are and what you have to offer candidates, from your initial interaction until their last day as an employee.
You want to exceed candidate expectations and give them a reason to work for your company. You have to tell your story clearly, understanding that where the SMB shines is in its ability to stay agile, adaptive, and highly personal.
Out-of-the-box recruiting
To connect with candidates on that level, you're going to want to spend less time on administrative work and more time in conversation with them. That means finding technologies to streamline everyday tasks. Remember the 25 hours referenced earlier? That breaks down to six hours searching for candidates, another six reaching out, six more vetting them, and seven for interviews – every week.
Shorten up your hiring cycle with a self-service solution that automates messaging, scheduling, and screening and go from there.
Follow the golden rule
It sounds simple, but you were a candidate once too. Always remember how you got this job – and why you stay. From job descriptions to interviews, onboarding to career development, the SMB has the opportunity to differentiate the experience it provides at every stage of the talent journey.
Seek to create experiences that are easy to navigate and configured to the needs of candidates and the company.
Ultimately, when it comes to SMB hiring, there will always be someone else gunning for the same candidate, and as is often the case, that other company might even be bigger or better known. But rather than fret about everyone else, focus on what you can control.
---
Authors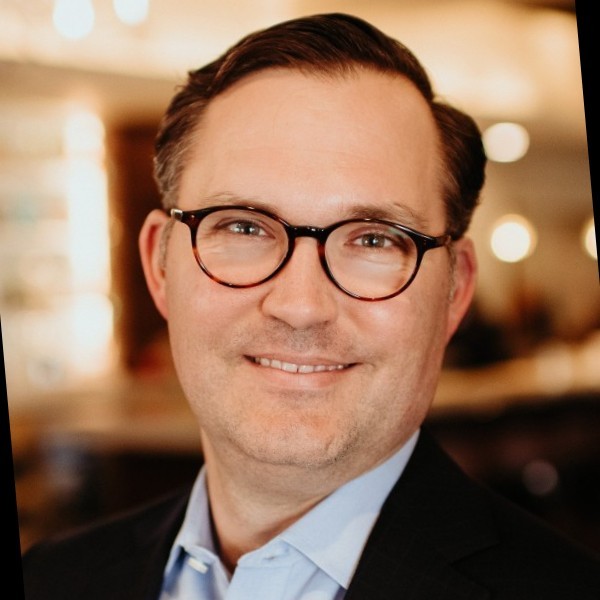 Patrick Hodge is a seasoned advisor in the human capital technology industry. Previously holding senior roles leading both sales and services teams along with partnerships and strategic alliances, Pat now serves as an Enterprise Account Executive at PeopleFluent. Here, he works closely with client partners to plan, develop, and execute strategy and laying the foundation for success via trusted partnerships. Skilled in sales strategies, market development, and product development, Pat leads with his experience in consultative selling and executing strategy for profitable and sustainable business outcomes. Through a solutions-centered approach, Pat partners with clients to implement best practices through the learning and development of individuals, teams and organizations with a primary focus on utilizing technology to drive growth through increased employee retention and engagement. Pat is a graduate of Nebraska Wesleyan University, with degrees in Information Systems and Business Administration, and holds a Master's in Business Administration from the University of Nebraska – Lincoln. He serves on the Board of Directors of Hillcrest Country Club and is an active community volunteer.
Recruit Smarter
Weekly news and industry insights delivered straight to your inbox.