Spend enough time reading about talent acquisition, and you start to recognize common patterns and themes. One that stands out almost immediately is the over-generalization of recruiting as if practically all hiring organizations were of the same size and scope.
Sure, you might run into a specialized topic now and again, digging into the challenges of engaging tech talent or launching a diversity recruiting initiative. But by and large, most content looks at talent acquisition from a similar vantage point, one that can't possibly apply to every company.
Implementing a successful recruiting strategy takes more than following a few best practices. It requires a custom approach developed expressly for the organization it supports – and those of us in the space ought to acknowledge that collectively.
So, let's look at the unique challenges recruiting teams face as they seek to source, attract, and hire candidates at scale – starting with high-growth companies.
Why high growth?
You're probably wondering why we're kicking off with high growth, and the answer is simple. The world is beginning to emerge from a period of forced slowdown, sheltering in place, and examining our previous way of thinking.
As Deloitte put it, "uncertainty calls for innovation," explaining, "Faced with unexpected events, organizations need to innovate. Just as important, they need to be able to innovate quickly, now and in the future."
Though that future is still around the corner, preparations are underway, and recent economic indicators point to the beginning of a hiring surge, one where growing organizations, both the nascent and the more established, will be looking to recruit top talent – and quickly.
Of course, there are variables to account for in this scenario, with the balance between filling short-term needs against long-term workforce development being chief among them. Innovation in certain sectors breeds fierce competition between organizations, particularly tech, where a talent shortage and skills gap abounds, and in-demand candidates sometimes receive multiple outreach messages a day.
Periods of rapid growth are often unpredictable, tied to the whims of the markets, funding rounds, M&A activity, and the like. Though many recruiters offer specializations, few build careers around high-growth experience, making these circumstances feel circuitous.
Building the foundation
The anticipation, anxiety, and excitement of rapidly scaling companies illustrates why it's nearly impossible to lump recruiting into one big bucket that also includes slow and steady enterprise environments.
The distinction is palpable – and recruiting should reflect that across the talent lifecycle. Here are three key considerations to help guide your strategy:
State of the state
Before doing anything else, you need to know where you are today and where the organization is going, at least in the near term. This isn't limited to recruiting either, but the company as a whole. What's the plan? Are you in the lead-up to a funding round? IPO? Are you in the early stages of building out a new product line?
These are important questions to ask and answer, as identifying current and future state is a surefire way to uncover the gaps – in people, process, and product – an essential first step.
Set your base
Once you know where the gaps are, it becomes possible to find solutions. That might mean deciding exactly how many hires to make in a given timeframe or what technologies to implement to support the journey.
Given the nature of high-growth companies, it's likely you'll be hiring as you go, so look to shore up your critical infrastructure first. If you need to add recruiters to the team, find them first. If there's tech already in place, make sure it's fully optimized and ready for primetime.
Stay flexible
While recruiting might be your current focus, eventually, you'll need to develop and maintain these hires as employees. Ventana Research analyst Steve Goldberg reminds us that "Configurability in HR tech is more than adapting a tool to support desired HR processes.
It's also about adapting it to support HCM business goals." Never take your eye off what's to come. While an ATS might be your top priority, reskilling and upskilling, learning and development, and performance management all factor in at some point – so choose accordingly.
To navigate change, you need to be ready for anything, a lesson many of us learned first-hand over the last year, so it comes as no surprise that we're poised for additional disruption.
If high- or hyper-growth appears on the horizon, look for strategies and solutions that will be configurable and easy to unpack amidst the ensuing chaos, enabling your organization to move quickly and stay nimble as you scale.
---
Authors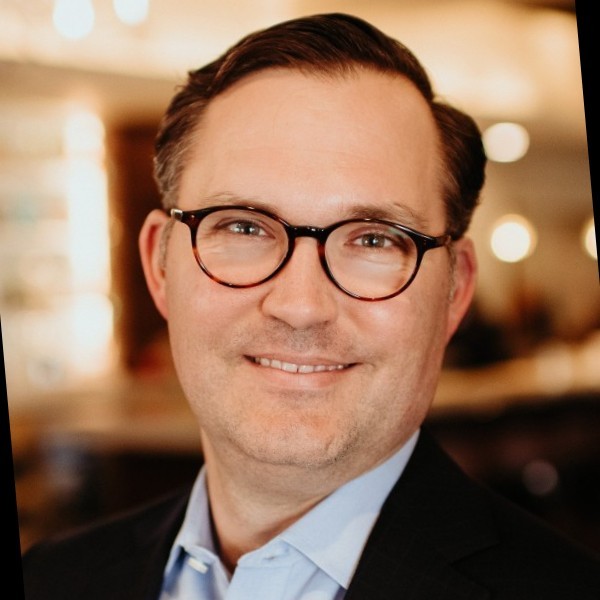 Patrick Hodge is a seasoned advisor in the human capital technology industry. Previously holding senior roles leading both sales and services teams along with partnerships and strategic alliances, Pat now serves as an Enterprise Account Executive at PeopleFluent. Here, he works closely with client partners to plan, develop, and execute strategy and laying the foundation for success via trusted partnerships. Skilled in sales strategies, market development, and product development, Pat leads with his experience in consultative selling and executing strategy for profitable and sustainable business outcomes. Through a solutions-centered approach, Pat partners with clients to implement best practices through the learning and development of individuals, teams and organizations with a primary focus on utilizing technology to drive growth through increased employee retention and engagement. Pat is a graduate of Nebraska Wesleyan University, with degrees in Information Systems and Business Administration, and holds a Master's in Business Administration from the University of Nebraska – Lincoln. He serves on the Board of Directors of Hillcrest Country Club and is an active community volunteer.
Recruit Smarter
Weekly news and industry insights delivered straight to your inbox.