In my home country of the Netherlands, we see less and less 'register to apply' on corporate careers websites. In the most recent research of Digitaal-Werven (2019), only 11% of all major Dutch employers had this ridiculous application process, but it's still very common in the US and the UK.
And even though Taleo and Workday still have this as their default option thankfully more and more Talent Acquisition managers are changing the process and recent data shows this is the smartest move you can make.
Increase conversion
Career site system Attrax was kind enough to share some data with me recently on sites that used their system to get rid of the 'register to apply' option—and turn it into a decent application process. Here the applicant simply enters an e-mail address and then uploads a resume that is parsed for data. Or enters a few data fields.
With register to apply at engineering firm SNC-Lavelin only 49% of the people that clicked the apply button finished it.
That's a loss of over half of all applicants.
After this friction was removed, 76% finished the process. That's an increase of 55%.
This is the LOWEST conversion increase they shared with me.
Healthcare technology firm IQVIA: + 63%
Telecoms giant Vodafone: + 76%
Pharma company ICON: +68%
My assumption is because SNC-Lavelin recruits lots of construction workers, who might be willing to put up with a lesser candidate experience that their increase is the smallest, and still about 50%.
To turn this into actual numbers, SNC-Lavelin in 2019, pre-pandemic when the labor markets were still very difficult, got over 10.000 more applicants finishing their application because they got rid of the 'register to apply.'
The Careers Site Multiplier
I've said it many times before. Your corporate careers website is a multiplier, either on your conversion or your budget. All your other recruiting efforts are affected by it.
Your advertising, your sourcing, your (virtual) career fairs.
Research shows over 90% of all candidates will at some stage look at your careers website. You'd better make it awesome.
Most careers websites I look at, especially in the US and UK, are all about looks. It's more like a campaign with some good pictures and nice movies than about the stuff that matters.
An awesome careers website isn't just about the looks, it's about the jobs and the process. The job descriptions matter. Both in looks as in text.
My Dutch clients see on average between 70% and 90% of all traffic on job-related parts of the site.
Most people never see anything but the job description.
And after that, it's the application process.
Your corporate careers website should be like Amazon—not just an interesting homepage, but nice product pages (job descriptions) and a really frictionless ordering (application) process.
---
Authors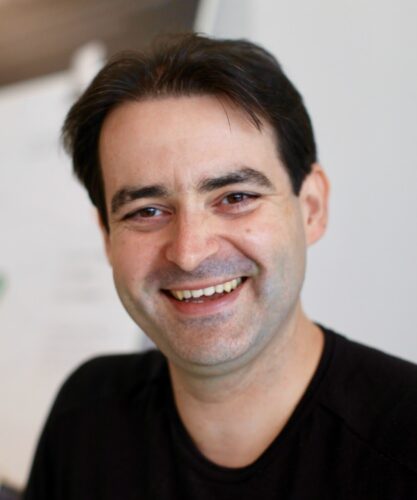 Bas van de Haterd is a self-employed professional that helps companies recruit smarter by using the right technology. He is mainly known for his in-depth knowledge of pre-screening assessment technology. He also runs a research, award, and event called Digitaal-Werven that focuses on the candidate experience. Follow Bas on Twitter @bvdhaterd or connect with him on LinkedIn.
Recruit Smarter
Weekly news and industry insights delivered straight to your inbox.