The Hard Way
Almost every employer and agency is doing things the hard way as far as I can see. I'm not one of these commentators who has never worked in recruitment. I started my career placing accountants in an ongoing winner-takes-all death match against Michael Page and Robert Half so I learned about recruiting the hard way.
To be absolutely truthful, after 2 years, I really didn't want to talk to a candidate ever again but I loved the marketing aspect to recruitment so I moved into a recruitment marketing agency and then consulting at PwC.
Nearly 20 years later though and from my vantage point, 80% of internal recruiters and 95% of agency recruiters are still working the hard way. Most of their days are spent doing the same things I was doing in 1999. They can save a huge amount of time and, basically, fill more jobs in less time if they break from their boss's 'tried and trusted' methods. So, let's take a look at what's changed and what recruiters today are still doing they shouldn't be.
How's the landscape different?
OK, we didn't have LinkedIn when I started in recruitment but it emerged only a few years later. As recruiters, we thought it was a panacea and to an extent, it was. LinkedIn and other social networks made the world more transparent and for a period, we spammed candidates and they responded. They felt flattered to be 'head hunted' and gave us the time of day. Now though, many recruiters still do the same and sit with straight faces, helplessly watching their response rates declining. What they haven't realised is that, while we were making hay, candidates were becoming used to approaches from recruiters and for them, that earlier feeling of excitement to be singled out for a job opportunity was replaced with déjà vu and a yawn. They became used to it, slower to read messages, less likely to respond.
Not only did apathy set in but candidates can find out much more information about you as an employer than they could in the past. They can find out from sources like Glassdoor and The Muse what the coffee really tastes like if they work at your organisation. So, they don't need to talk to recruiters until they've been through a self-directed research journey.
Unfortunately, today, some recruiters try to adapt by increasing their 'numbers.' Increasing the number of people identified, number of messages sent by InMail and email and number of cold calls made is not the answer. It's inefficient. So how can we adapt in a way that increases our performance? Simply put, the answer is in technology and here are a few ways that the smartest recruiters I know are making technology work for them so they can fill more jobs in less time.
The oft-referenced tech tools
Matching tools like Pocket Recruiter allow you to search social networks, CV databases and your own ATS/CRM to tell you which candidates have the skills you need for your vacancy. They search multiple locations faster than you can and because they are embedded with artificial intelligence (simple AI at this point), they return better results than you can, ninja or not.
In many markets, unemployment is low, candidates are in high demand and rarely interested in making a move. So how do we know who to talk to first? Talent pipeline products are emerging in recruitment which track and score candidates' interactions with your social media, careers site / corporate website, landing pages, Glassdoor, YouTube and more. You're then able to stack rank your database according to a real-time engagement score which this tells you who to contact first and saves vast amounts of time.
Now we know technology can help us find suitable people and identify those who are likely to be interested, we still need to paste '00s of individual messages to people's email or social media accounts, right? Not right. Take a look at People.camp, GPZ and similar tech solutions which allow you to distribute personalised messages to large numbers of candidates at once.
Next, let's say you have a large number of applicants, who has the time to do all the first interviews? Probably not you as you're handling 30 reqs at once. I know this might sound a little futuristic but products like Robot Vera will do that for you. They will assess the candidate's suitability based on a telephone or video interview. Israeli company Intervyo's AI interviewing product claims to be able to measure the depths of the human soul.
Let's bottom line this
Of course there are elements of recruitment which only humans should do, such as second stage interviews and managing offers but if you haven't done this, my advice is to break down all the aspects to your role as a recruiter and consider, are there tech products which will give me more time to focus on the things I do better than anyone and anything else.
If you're just starting on this journey, I recommend taking a look at Talent Tech Labs' Ecosystem which has categorised the technologies you should be aware of, helpfully grouping them according to different recruitment activities.
---
Authors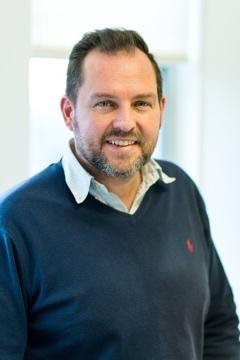 Adam Gordon is Co-Founder and CEO of #TalentLeadGen platform, Candidate.ID. Previously he was managing director of Social Media Search, in recruitment marketing at Havas, and in human resource services at PwC. He mostly splits his time between Glasgow and London. In his spare time, he plays squash, attends soft play with his kids and enjoys telling people why he thinks most employers are failing at recruitment.
Recruit Smarter
Weekly news and industry insights delivered straight to your inbox.