Inspired by fellow blogger Mike Wolford's post  I decided to share my recruitment tech dream come true. What if I was the Head of Talent Acquisition at a major company like Amazon, Google or any big corporate?  What recruiting tools would I want at my disposal?  
Phase 1: Inside My Database & ATS
First of all, I'd need a good ATS that allows for integration with everything I'm going to be mentioning here.  It must have great UI so the line managers will work with it and keep the data up-to-date. To make sure the candidates in my ATS are up-to-date I would choose Robo Recruiter, with permissions, of course, to have a chat every now and again with my database to keep them interested and then Candidate.ID to let me know who's most interested in changing jobs.
The recruitment process starts with an in-depth interview with a hiring manager whenever there is an opening for a job we haven't sourced for in the past year. This interview would include questions like  'what would this job look like in five years?' and 'where do you read up on market developments specific to this job?'
Based on this I'd use Textio to write a great job ad. Not just in content, but also making sure I use the right, gender neutral, wording and tone-of-voice. No vacancy below a score of 85 would be allowed in my company.
I would use this vacancy to search my own ATS database with the help of either Pocket Recruiter or Textkernel Search & Match. For many types of jobs, this should bring up candidates and the likelihood they are open to moving to our organization since we're using technology to keep them interested. The recruiter would directly contact them and fill the easy to fill jobs quickly.
Phase 2: Outside Sourcing and Advertising
If no suited candidates are in the ATS, we will publish the vacancy on our corporate recruitment website. This, of course, is an A+ site with a vacancy and conversion focus. What I mean is that the website adjusts depending on previous behavior (like Amazon does) and has a strong focus on the vacancies. Employer branding is done in and around the vacancy since most visitors never see anything else. The website would have an excellent look and feel and would have video but also a lot of visual communication on it.  I would also use persuasion techniques that we are well researched to work such as those at e-commerce sites.
I would use a company like OnRecruit or Wonderkind to automatically promote all the vacancies that come online on the website on a CPC base in Google, Facebook and everywhere else. Of course, remarketing is already set as well, vacancy specific for the first week and after about a month a reminder with the general work at our company trigger.
Naturally, there would be a fantastic and rewarding referral program which kicks in the minute a vacancy is published on the website.  Working like a job alert, employees can subscribe to these vacancies. The referral program would have a progressive payment system. For every other hire during the same year, the employee would earn an additional bonus. So next to the money bonus the employee would earn a weekend away somewhere nice. And if the employee can provide even more referrals the locations for the weekend will get even sweeter.
Depending on the data gathered from previous hires I would now decide if advertising sourcing for this specific job is the best way. If it's advertising, I will use data from previous hires to determine where to advertise. To make sure I don't get caught in a catch22 within my data I would tag 10% of advertising funds for 'experimenting.' This money needs to be used to buy media not used to that specific type of vacancy before. If it's sourcing, I would decide where best to source based on the data.  The hiring manager question of "what do you read?" would be used for both advertisings as well as sourcing strategies.
Depending on the type and volume of jobs the company needs to recruit every year I would consider building a talent community like the Specsavers Green Club. This community offers news and free online training to all opticians to get them involved with the brand. And of course, using Candidate.ID I would be able to know who's most likely to be open to an offer to change jobs. This is only an option if there are no communities like this with a significant population yet.
Phase 3: Application Process & Assessment
The application process would adjust to the type of job. If I was hiring retail sales or contact center staff, I'd be using Harver to assess their qualities, no resume needed. If I were recruiting for traineeships, I would either be using a psychometric assessment tool like Pymetrics or Arctic Shores or a cognitive tool like Brainsfirst, depending on what turns out to be the most critical performance metric for the job. With IT professionals I'd use a tool like Codility, Hackerrank or Skillvalue and with many other jobs, I'd use a test like Virtub.io, HR Avatar or Gapjumpers. I'd always want to see what someone can do, rather than how well someone can write a resume.
Of course for sourced candidates, we might need to change the assessment procedure. It might be possible to skip it altogether until the data starts telling us there are too many underperforming hires. At that point, we might need to see if it's possible to do either a 'light version' of the test or have a test later in the process, so the candidate is already committed.
Phase 4: Hiring Phase & Onboarding
Although I'm not a big fan of interviews, I wouldn't expect to be able to do away with them. Since research shows that interviews are used only to confirm our bias, and with the assessment data we now have a bias that has predictive value, the damage the interviews can do isn't so significant anymore.  It would have to be a structured interview which needs to be fed back into the ATS so if the candidate turns out to be a silver medallist we are ready to move if a job like this opens again.
Although past traditional recruitment phase, the candidate would receive an invite to a  pre-boarding app like Appical.   This would keep them engaged until the actual start of the job.  Then the new hire can begin to complete some of the paperwork that comes with switching positions and receive the online "getting to know" you and onboarding.
---
Authors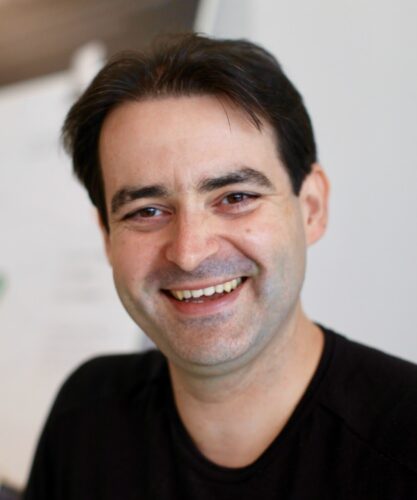 Bas van de Haterd is a self-employed professional that helps companies recruit smarter by using the right technology. He is mainly known for his in-depth knowledge of pre-screening assessment technology. He also runs a research, award, and event called Digitaal-Werven that focuses on the candidate experience. Follow Bas on Twitter @bvdhaterd or connect with him on LinkedIn.
Recruit Smarter
Weekly news and industry insights delivered straight to your inbox.