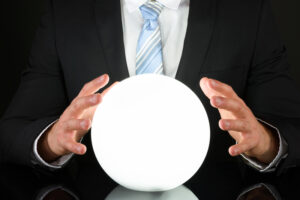 It's that time of year again when we dust off our crystal ball and try to gaze into the future of recruiting.
So after making my standard resolution to lose that 15 pounds in the New Year, I've given the stars another gander to see what the future of recruiting will hold.
1 — Supercharged referrals and the future of recruiting
The first thing that I see that can make a major impact on recruiting in 2018 is Teamable.
We all love to tout the employee referral numbers made rightly famous by recruiting Godfather Gerry Crispin, and in the past, recruiters have been mostly passive recipients of referrals from a handful of active employees who enjoy the extra lump sum in their paycheck from time to time. As hiring becomes critical, we often times go in front of the company, hat in hand, to plead for some candidates so that we can help staff their projects with enough people to get the work done.
Enter Teamable.
They are set to turn the employee referral model on its head. By allowing the recruiters of a company access to employee's networks, the recruiters are able to search LinkedIn, Facebook, Twitter and other networks for prospects that are already connected to the company. They can — and here is the part I love — proactively solicit specific referrals.
The UI reminds me of an aggregator set up. A search is conducted of the networks of the employees that they are already connected to. We can then ask the employee to directly contact the person, recommend them, or at a minimum allow us to reach out to the prospect and use the candidate's name.
According to Daniil Karp, Director of Marketing at Teamable, employees who use the system to reach out to their connections have had 80 percent plus response rates. I haven't seen anything in my career that has the potential to disrupt employee referral programs like Teamable.
2 — The world of technology recruiting gets an upgrade
Many recruiters are familiar with HackerRank. It is a customizable technology quiz, a mini certification exam if you will. While innovative and disruptive, it does have a few notable drawbacks.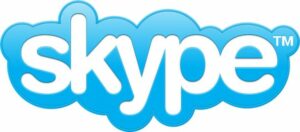 The first is that you can never be sure the person that the test is sent to is the person that actually took the test. I know it sounds paranoid, but in my many years of IT recruiting I can't count the number of times one of my interviewers thought that the candidate was acting fraudulently. I'm not kidding — it comes up more than I expected.
The other challenge is, of course, the price tag. Now personally I think it is a pretty reasonable price tag to give back billable time to developers, but not every company views it that way.
So, throwing their proverbial hat into the ring of disruption is Skype. Yes, that wasn't a typo; I'm talking about a Microsoft product.
Skype Interviews has just been released and it is set to make an immediate impact on the futre of recruiting. It allows an interviewer to set a coding challenge to the candidate and watch them live over webcam as they take the challenge in real time.
Yes, goodbye to all those claims of fraud. Also, since it is currently available at a cost of free, it's sure to fit every recruiters' budget. It is one of those tools you can pull from your belt and offer to the company as one of those creative sourcing ideas.
You're welcome.
3 — A job aggregator on steroids
Finally, I get to the tool that I've been hiding in my back pocket for over a year now.
Joberate is set to change the way that we look at "candidate pools" and "talent pooling." In other words, Joberate is an aggregator on steroids.
Aside from the normal function of gathering data, it allows you to export the data and monitor individuals for job seeking behavior.
Let me break this down for you.
You are now able to identify the candidates in your "talent pool" and then monitor them for job seeking behavior. Joberate provides the candidate's name, the company they work for, their job title, links to their social profiles, and in an increasing number of cases, their contact information.
Having this type of data allows recruiters to focus on the high value, highly likely-to-respond prospects. In my own experience with small data sets, I have seen response rates ranging from 80 to 100 percent according to data provided by Joberate
In addition, you can export reports into Excel and share them with your hiring managers. Imagine being able to walk into an intake meeting and sharing with the hiring manager the list of potential candidates. I mean specifically tell the HM who they are too, and not just a number.
You can walk in give your hiring manager the talent pool complete with candidate name, the company they work for, where they live, their job title, links to their social profiles, AND, a score indicating how likely they are to respond to your outreach.
This type of data will allow us to have categorically different conversations with the business then we have been able to have in the past.
If you read anything I've written you know that I'm a big fan of sharing data with the business. While demand side data has been available to the market for some time, the supply side has never been tracked for a specific market much less a subset of specific competitor companies inside of that market.
But what about AI disruption in the New Year?
I know what you're thinking: Wait, Mike, you didn't mention AI? What gives?
Well OK, here is the long and short of it. I think AI has a place in disrupting the recruiting function, but I think it is overstated for the moment when it comes to the future of recruiting.
AI has very specific and limited areas where it can improve your performance. It can make getting approvals simpler and it helps with scheduling.
If you have a lot of inbound traffic it can help you sort that traffic and improve candidate experience, but the vast majority of us don't face that problem. AI can help you uncover talent that the average recruiter might have missed but it doesn't help you activate and convert those new leads into candidates, and that's the entire point anyway, right?
So while I think AI will eventually come into its own, it is still too unformed to have a large disruptive impact on recruiting (or the future of recruiting) in 2018, but who knows? Back in 1911 Thomas Edison predicted, "It will be an easy matter to convert a truckload of iron bars into … gold."
Well, when it comes to the future of recruiting, maybe I'm just another Edison.
---
Authors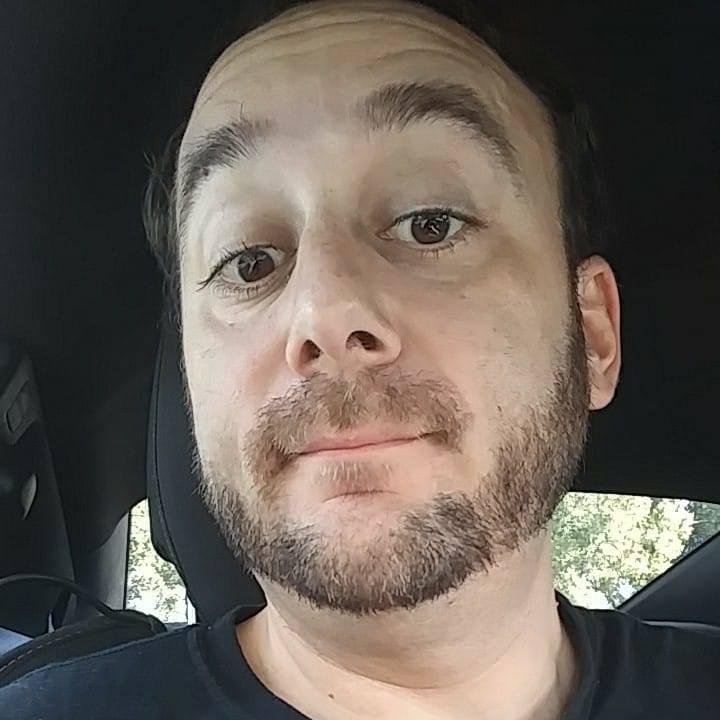 Mike Wolford has over 15 years of recruiting experience and is currently the Director of Analytics at Wilson HCG. He has worked with such companies as Allstate, Capital One, NPR and Twitter. Mike has also published 2 books titled "Becoming the Silver Bullet: Recruiting Strategies for connecting with Top Talent," and "How to Find and Land your Dream Job: Insider tips from a Recruiter." An active member of the recruiting community, In 2022 Mike spoke both at SourceCon and HRTX in an effort to help elevate the level of professional skills. Follow Mike on Twitter, or connect on LinkedIn.
Recruit Smarter
Weekly news and industry insights delivered straight to your inbox.