Another day, another recruiting tool, and it's always the same shit. This is the silver bullet that's going to solve everything. 
The problem with a quick fix, of course, is that these solutions almost never work over the long term, trading superficial style for substantive change. Even the best technology can't fix flawed fundamentals, or compensate for an incompetent recruiter.
While it's convenient to scapegoat your shortcomings on the absence of some recruiting system or point solution, the truth is sometimes we just need to accept that recruiters periodically fail for reasons other than not having the right technology.
False promises are easy, but true progress in recruiting takes more than using the right technology. Success really depends on the end user, no matter what tool they happen to be using.
And many of these end users are sick and tired of being deluged with meaningless marketing messages, suspect sales pitches and pithy products.
For many of us in recruiting, the preponderance of platforms and point solutions haven't made recruiting any easier; instead of solving our existing problems, often they just create new ones instead.
It's overwhelming, and most of us are feeling decidedly overloaded and overwhelmed by the deluge of emerging and established players, startups, has been and never will be providers, all fighting for the same small sliver of spend.
You Give Recruiting A Bad Name.
The noise, frankly, is deafening, and it's far easier for most recruiters to tune out then opt in when it comes to recruiting and HR technology today.
Besides, we've got way more important stuff to do than sit through demos for solutions to stuff that's not actually a problem.
Not all of our professional frustrations can be commoditized or productized, but that doesn't seem to be stopping anyone from trying.
Of course, nothing changes – which is why, at this point, with the daily deluge of new product announcements, you can't help but feel the software fatigue settling in in the industry.
Take CRMs, for example. There are literally dozens of new recruiting focused candidate relationship management point solutions and SaaS suites flooding the market, but despite their efforts to make their offering stand out or seem special, there's never really anything that's particularly great (or unique) about any entrants in this category, really.
Sure, there are a ton of options, but with the right end users and the right case use, Excel can be every bit as effective as any slick CRM SaaS stack out there, even if it's decidedly less sexy. Having the right tool is only half the equation – you've got to have the right recruiters using those tools, too.
By now, you probably have the fundamentals in place – the old school tools like applicant tracking system (ATS) or human capital management (HCM) solutions really make all the difference. If your system of record sucks, no point solution or systems integration in the world can truly make shitty recruiting software shine. If that system doesn't work, forget about making it work better. Focus on fixing the fundamentals, first.
Don't worry about what's new or what's next in recruiting without getting right now just right, right now. For example, if you're considering buying a profile aggregator or premium sourcing software, but don't know how to build a basic Boolean string, then you're more or less buying a solution without actually solving the real problem. And if you're like pretty much every employer out there, that's time and money you probably don't have to waste.
For some reason, tech companies seem to feel the need to build elaborate business cases to justify the importance of big data, but we all know what a struggle finding meaningful metrics or telling a narrative through numbers actually is. The problem at most organizations, though, isn't not having the right tool to deal with data, it's not having the right data to deal with in the first place.
You can't manage what you've never measured.
Recruiting & HR Technology: We're Halfway There.
I know this is hard to believe, but according to Career XRoads, as of last year job fairs still accounted for almost 3% of all external hires – an old school strategy that's still about about twice as effective a source of hire as social media. Employers still go to job fairs to meet potential candidates, and still make hires from these in person meetings.
Of course, the most advanced technology at most of these events is a spreadsheet and a few ballpoint pens for candidates to fill out, information that's later mostly manually migrated to an Excel spreadsheet before any additional follow up occurs.
That mountain of paper resumes you walked away with still must be properly parsed and uploaded to your system, but that's done after the fact, not as a requisite step in some automated screening process. No technology out there can replace a handshake; no algorithm can replace the highly personal art of talent acquisition, only the science of recruiting.
But soft skills are still hard, and nowhere is that more evident for candidates and talent pros alike than at a traditional job fair or offline networking event.
Sure, it's easy to pitch to a candidate when they're online or on the phone, but real life is makes or breaks real recruiters. Your mouth is dry, you're talking a mile a minute, and most of the time your mind is pretty much switched to autopilot, reciting the same company careers pitch by rote, and doing so dozens of times in quick succession.
You're parched, you're tired, you're so sick of your own schtick you disassociate with your body so you can tune out the sound of your own voice saying the same thing over, and over, and over again. We get to the point, at some point in the day, where we disappear, replaced, if even for a moment, by some recruiting audio animatronic perpetually programmed to recite a loop of the same few asinine lines.
We talk to candidates, but we're too busy tuning ourselves out to hear them, and eventually, all but the best blur together, their faces forgotten, real people with real stories reduced to rows on a spreadsheet or records in a system. So, you set your favorite resumes aside, because it's just in time all the time in recruiting, and if a candidate is right there's no better time to start figuring out fit than right now.
Of course, as you fervently follow up with the best candidates outside of the system through direct e-mails and phone calls to get a step ahead of the career fair competition, without any documentation or notes on these candidates, your hands on approach still won't ensure that other recruiters in your organization keep their hands off those prospects who are already in process.
So they reach out, the candidate gets confused, and you get pissed at other recruiters (and "vice versa") for unintentionally "stealing" your potential new hire. Everyone's feelings get hurt, trust gets broken, and relationships get damaged. And for what? It's really dumb, when you really stop and think about it for a second.

We'll Make It, I Swear.
The point is, no matter how shitty we think systems are, no matter how inordinately complex or overly complicated recruiting tools may be, they make the work we do work better, which is why it's up to us to make them work, no matter how much work that might take. Without a method, there's only madness. And recruiting is insane enough, in my experience.
All of us sit on dozens or hundreds of different data sources, from private folders in our inbox to unshared Excel spreadsheets to candidate prescreening notes handwritten on the margins of printed resumes.
Recruiters have long discovered how to workaround, rather than with, the limitations of their shitty system of record – which means that the more recruiting technology changes, the more business as usual in the business of hiring seems to remain the same: largely manual, heavily siloed and highly inefficient.
And for most individual recruiters, all of this still works great. It's your candidates, colleagues and clients who are the ones getting screwed. We talk a lot about the concept of the "black hole," but this phenomenon, in reality, is not the result of shitty systems, but because recruiters so often work outside of them. They become an afterthought for compliance, with many candidates only entering the system after the fact instead of at the front end of the funnel.
If you're frustrated at your inability to find the right talent, build pipelines, properly segment and engage talent networks or even search for resumes in your ATS, you're not alone. But what you don't realize is that while you're blaming these systems for your recruiting related shortcomings, the technology isn't at all at fault.
Leave the system out of it. You're the real screw up screwing up recruiting. Technology is designed to be an enabler, not an excuse. So shut up and learn to get with the system, no matter what system your company happens to be using.
Because at the end of the day, no tool can fix what's really broken in recruiting – that, my friends, is entirely up to you.
Buying a pre-hire platform is a big decision that can revolutionize the way you recruit. Let us help you do some due diligence for you. If you're ready to address your biggest recruitment pain points today, it's time you met CareerBuilder Talent Stream. 
Click here to learn more about the easiest way to integrate all your recruiting technologies into the industry's most comprehensive (and powerful) pre-hire platforms.
Editor's Note: The use of Bon Jovi imagery in no way constitutes an endorsement on behalf of the author or publisher, as, in fact, they totally suck. If they are truly wanted dead or alive, in fact, this publication endorses the former option.
Disclaimer: Recruiting Daily was compensated by CareerBuilder for this post. But their data and action items are actually pretty priceless, so in this case, the facts and opinions contained herein do, in fact, represent those of the publisher. Because we're all about making candidate experience better, too.
---
---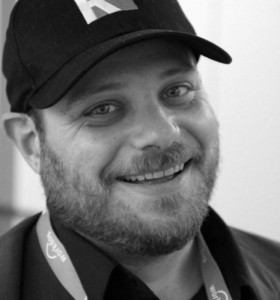 Matt serves as Chief Content Officer and Global Thought Leadership Head for Allegis Global Solutions and is a partner for RecruitingDaily the industry leading online publication for Recruiting and HR Tech. With a unique background that includes HR, blogging and social media, Matt Charney is a key influencer in recruiting and a self-described "kick-butt marketing and communications professional."
Recruit Smarter
Weekly news and industry insights delivered straight to your inbox.