While the whole job search is like dating metaphor has decidedly jumped the shark, the fact is that while this aphorism used to be something of a stretch, now, they're pretty much the same exact exercise, albeit with a distinctly different call to action.
Like so many societal disruptors, technology has radically transformed the landscape of both the way we find work and the way we find love – look no further than the term "matching engine" for proof. The aspirational promise of using an algorithm for finding affinity is more or less the value proposition for both online recruiting and dating sites alike.
For Whom The Bell Tolls.
Some companies, like eHarmony, are even trying to merge the two capabilities, albeit the initial results look less than promising; the fundamental fact that marriages are supposed to be monogamous while pretty much every skilled worker out there is playing the field makes this a flawed proposition.
Moreover, according to the Economist, the average US marriage lasts only eight years; the BLS estimates in 2015, the average tenure for an American worker was a paltry 4.8 years. Gone are the days of the Gold Watch and The Golden Anniversary. The fact is that while we're all trying to find forever, in reality, what we're really looking for is far more temporal.
It's hard to imagine that when they were first launched, online recruiting was viewed largely with suspicion by the status quo; a Bloomberg Business story from 1998 asked of this new segment: "Job Boards: Professional Opportunity or Personal Scam?"
While tongue-in-cheek answers to this query might remain mixed, the fact is that these days, it's pretty much impossible to find a job without the internet, a fact evidenced in a recent study from the Pew Research Center, which reports fully 86% of Americans started their most recent job search online.
Seek & Destroy.
This move from margin to mainstream has been echoed in online dating; not too long ago, it was seen as taboo – even couples who met online would often lie about how they met, careful to hide their secret of having met in the last refuge of the desperate and damned.
Not anymore; in fact, 66% of those looking for love today say they do so exclusively online, and 40% of all Americans surveyed reported knowing at least one person who met a spouse or partner online.
Of course, as online dating continues to shed its stigma, it also faces many of the same recurring challenges the much more mature and developed internet recruiting industry continues to have to address.
The first, of course, is credibility; 54% of online daters feel that they've met someone on a site that "seriously misrepresented" themselves in their profile.
Compare this to the 47% of job seekers who agree with the statement, "I can't trust most of the job postings or advertisements I find listed online," and you'll see that both categories face a decidedly uphill battle. There's also the sense that both job boards and dating sites are for "people who are desperate;" almost 30% of respondents to a UC Berkeley study agreed that was true for online dating, and you don't have to look much further than the term "active candidate" to figure out that employers, largely, feel the same way.
This means both recruiters and romantics holding out for that perfect match are fighting what's more or less an uphill battle caused by some pretty significant perception issues. The foundations of a long term relationship, after all, are trust and credibility.
The Unforgiven.
When the platform you're turning to seems to be seen largely as being a repository of liars and losers by your own user base, the onus for success in dating and recruiting falls largely into the hands of individual advertisers. And beating the competition really comes down, like so much else, to crafting compelling content.
Composing a dating profile, like composing a great job description, takes an inordinate amount of skill and artistry to produce optimal outcomes.
I use the word "composing" deliberately, of course, as dating profiles, like job descriptions, are the first point of interaction between potential partners, and first impressions count.
That's why it's essential for recruiters to remember that a job description is more than an HR document – it's the single most important piece of recruitment marketing material out there.
Job descriptions are the common currency of all recruiting – from systems and compliance requirements to recruitment advertising or employer branding, these are as core to recruiting processes and procedures as resumes or reference checks.
Positioned squarely in front of the recruiting funnel, turning passive seekers into active applicants effectively really comes down to that ethereal affinity (or confirmation bias) that is the same phenomenon that decides whether or not a potential partner swipes left or right on a dating site.
This feeling of finding fit has less to do with the hard science of algorithms and "matching technologies," and more to do with that amorphous and indefinable instinct that tells us, at a very visceral level, whether or not we can see that match ourselves.
That's why, as great as technology is, if it were infallible, we'd have no divorce, turnovers, or dating profiles from accounts with names like "Chlamydia Lydia," who unless you're an 18th century sailor, you're probably not going to want to hook up with any time soon.
Enter Sandman.
The same goes with job descriptions that are so disgustingly unsexy that they're even bigger turnoffs – whether that's job title (although I'd probably apply for a gig as a "Writer/Wizard/Mall Santa/Rasputin Impersonator, in fairness), employer reputation (according to Yahoo! Finance, for instance, Express Scripts, K-Mart and Dillard's are the worst companies to work for in America) or consumer brand stigma.
Even if it's a "Great Place To Work" award winner, most job seekers are unlikely to work for brands they hate, such as Time Warner Cable, AIG or Koch Industries, which rank among the most hated companies by the American public in a recent Bloomberg survey.
This is why the worst consumer brands often spend the most money on employer brand building – in fact, all 10 companies at the bottom of the Bloomberg list either had either a dedicated EB team, a listed external agency of record (TMP Worldwide was the most frequently cited) or some combination thereof.
These solutions are not only prohibitively expensive, but the flashy career sites, complex "awareness" campaigns, aspirational company values, mission & vision copy or paid social or search most employer branding budgets are dedicated neglect the fact that job descriptions are so widely ignored suggests this time and money would be better spent on the basics.
This is because no matter how kick butt that "Day in the Life" video is, no matter how many employee testimonials you've collected or how many followers and fans your career social sites have, if the job descriptions that are the hub to these employer brand and recruitment marketing spokes suck, then the rest of these activities are as big of a waste of time as AIRS certification.
Just like when we're looking for love online, it's unlikely any candidate or employer can really define or even describe that feeling that happens when there's really a match, and that affinity and chemistry we've got to create in an instant before that perfect partner moves onto the next profile has no exact formula, no scientific approach for guaranteed success.
What it all comes down to, really, is making an emotional connection. Your job descriptions should make a candidate feel something – job postings are a form of advertising, after all, and advertisers have long known that emotional resonance is the only thing that really resonates with most consumers.
As a wise man once said, "good content makes you care, swear or share." When was the last time a job post made you feel anything? I'm guessing it's been a while – which is why your job descriptions, the most important piece of content any recruiter has, probably aren't doing you any favors.
Fight Fire With Fire.
Recruiters always complain about how they have so little time, and so much to do, but when we rush through job descriptions, copying and pasting previous JDs, using some boring template or simply posting some unformatted list of bullets that HR sent over after approving the job is likely creating more work than it's saving you.
While simply recycling and repurposing job descriptions seems efficient, there's a reason that you're having to haul out that same dusty JD all over again – most of the time, it's because that ad spoke to someone who was such a good fit you've got to go find them a backfill.
We hear a lot about brand voice, or company culture, but if you're using some bulleted list or an HR document, you're not conveying anything except that your "opportunity" is, in fact, just another job at just another company – after all, your job descriptions look and sound (the rare time candidates bother reading them) like everyone else's.
Just like on an online dating profile, you want to convey a sense of swagger while standing out from the crowd and getting potential partners interested enough to at least click and consider expressing interest. No one makes an emotional connection with company acronyms, industry keywords and bulleted lists.
They just click through and keep on looking for a sexier fit, better match or at least, something that sounds different or interesting – and you're left wondering why those paid job boards or online media buys do such a bad job producing applicants. Well, any content marketer can tell you, the medium is important, but the message is everything.
If recruiters invest time in doing job postings the right way, it's likely that it's going to more or less do most of the work for you, and a well written posting will convert visitors into candidates even without changing channels, strategy or spend – seriously.
Of course, with candidates becoming increasingly selective or cynical (at least the ones you can place), that's much easier said than done. While recruiters are still blasting postings (often through automated distribution to make sure that those shitty JDs get seen ignored on as many sites as possible) and sending mass blasts to candidates, job seekers aren't still sitting around submitting resume after resume. Nope.
They're reading company reviews, asking their network about what working at your company is really like and spending much more time on research and due diligence before even expressing interest to an employer.
Of course, the most crucial decision point determining whether or not that candidate converts comes, simply, when they hit their final stop – and most impactful stage in their career purchasing process: the job ad.
Because even if they're on board with your brand, that "apply now" button is almost always attached to an open position posting – and if that posting sucks, there's a good chance that candidate won't click through at all. ATS and HCM systems aren't the only factors implicit in applicant drop off – the inordinately high bounce rate of traffic to public job postings (estimated between 92-96% as an aggregate average) suggests that crappy content is equally responsible for many employers' candidate conversion challenges.
Master of Puppets: 3 Keys To Writing Killer Job Ads.
But if your job postings suck, don't worry – there are a few keys every recruiter should remember to stop turning off top talent and start seeing a spike in qualified, interested and available applicants.
Even if you aren't a writer, here are a few minimum qualifications for great job ads that actually work – and a handy checklist to consider the next time you've got to post a position in public.
1. Be Human.
Ask not what the job seeker can do for you; ask what you can do for that job seeker. Because they want to know what's in it for them – particularly if, like so many candidates these days, they actually have options (and could care less what your company needs, frankly).
That's why instead of focusing on a bulleted list of responsibilities or a laundry list of strict minimum requirements that can scare seekers away (adding "or related field of study," for instance, can do wonders for application flow), try telling your story in real, accessible language that conveys your personality.
You want to come across as a human, not human resources – and the best way to do that is to sound like someone a candidate might actually want to work with, and tell the story of your company and how this role fits in, not daily responsibilities or duties.
If you want to find culture fit, you've got to do more than just stick up stock photos or talk about how cool you are – that really comes down to style, and if you can't convey your personality in a posting, then you can't convey culture fit. But you sure can make some very slick, very expensive videos up on your careers YouTube channel – but we all know no one actually watches those.
But if you can show a candidate what their life in your company can really be like beyond just the work in a job description, well, you're actually creating competitive differentiation, not just more crappy careers collateral.
2. Get Down To the Details.
Sure, starting with silly boilerplates about your company and how awesome it is seem like a good idea, but the big picture isn't really what candidates care about in a job description – they want to know specifics of the role and its responsibilities. While too many companies are either too broad or gloss over the actual daily grind in favor of pretty pictures and prose about perks.
Conversely, many recruiters go into way too much detail about responsibilities, outlining every. single. thing. the candidate will have to do, even if they're minor duties or potential one offs. Instead of listing everything the candidate will do in a job, focus on the most important responsibilities they HAVE to do or will be accountable for.
Emphasizing less, not more, leads to more effective candidate self-selection, with many choosing to opt out if they have a clearer view of whether or not they're actually a fit for a few key things instead of a potential match for a laundry list of "nice to haves" that could easily be eliminated – along with many unqualified applicants, too.
Alternatively, you don't want to scare away qualified applicants who remove themselves from the running because they don't exactly match the dozens of requirements listed on a posting, but in reality, could easily excel at the job and have the requisite skills and experience, but maybe don't meet every "preferred" qualification you have listed and opt out, figuring they don't have a chance.
Must have, not nice to have – these are the real minimum qualifications recruiters should worry about.
3. Size Matters.
If you're still reading this, then you've got a longer attention span than most people. But don't assume a candidate is going to take any longer than a few seconds to review a job posting.
Like a recruiter viewing a resume, they look for the bolded words, skim the bulleted list and whether or not there's a placement possibility.
This takes 7-8 seconds, on average, which means getting candidates means getting to the point. The worst thing you can do in that brief window of opportunity is sound like every other job description out there.
Which is the entire point, really.
If you want to watch the power of job postings in action, check out CareerBuilder, whose platform of powerful recruiting tools makes it easier to write great job descriptions that get seen by great candidates.
 Job postings aren't dead – they're just different. But if you think they're going away any time soon, think again.
And because they're here to stay – think CareerBuilder.
Click here to get started attracting better candidates today through CareerBuilder job postings. 
Disclaimer: Recruiting Daily was compensated by CareerBuilder for this post. But their data and action items are actually pretty priceless, so in this case, the facts and opinions contained herein do, in fact, represent those of the publisher.  Because we're all about better recruiting through better job postings, too.
---
---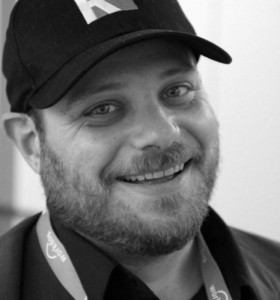 Matt serves as Chief Content Officer and Global Thought Leadership Head for Allegis Global Solutions and is a partner for RecruitingDaily the industry leading online publication for Recruiting and HR Tech. With a unique background that includes HR, blogging and social media, Matt Charney is a key influencer in recruiting and a self-described "kick-butt marketing and communications professional."
Recruit Smarter
Weekly news and industry insights delivered straight to your inbox.