I recently had the chance to sit down with the head of talent acquisition, tasked with overseeing hiring at a hot 200 person (and growing) startup and filling around 40 open reqs. Since we were already talking shop, I figured it made sense to ask him, as a recruiting leader, exactly what he thought about candidate experience. "Is candidate experience actually important to your company," I queried, expecting some softball answer.
Instead, he thought for a moment and replied that, while of course the concept of candidate experience was important (how could it not be), it still didn't really rank on his list of most pressing priorities. Why?
Because, he assured me, they were already doing a pretty good job providing a world class experience for job seekers. He seemed so confident in that assertion I couldn't help but ask what measurements he was using, exactly, that led him to that conclusion.
His answer surprised me a little – he told me that his primary source of feedback on candidate experience was by asking new employees about how they were treated right after they'd onboarded, when the hiring process was still fresh in their minds. Makes sense, he assured me. I couldn't argue that point, of course – which led me to something of an epiphany: While everyone cares about the candidate experience, not everyone thinks of it as a problem." 
Turns out, there's a pretty wide spectrum of opinions around the concept of "candidate experience," and quite a bit of dissention, even if everyone unilaterally agrees on its underlying importance to an organization's talent attraction efforts. I admit I'm something of a data wonk, which means I've spent more time than I should analyzing the results from the Talent Board's Candidate Experience 2014 report.
Most of you are probably familiar with this annual report, which has come to represent a blue chip industry benchmark and authoritative barometer on the state of candidate experience. The survey compiles very detailed, very nuanced data on candidate behavior and employer brand interactions from over 95,000 candidates who had applied for jobs at the 140 employers who voluntarily opened their talent books and submitted to the scrutiny required to be considered for this annual accolade.
Of the small set of companies represented in the survey, it's clear that these organizations are truly committed to transforming their recruiting process so that it centers not around hiring managers, HR or red tape, but instead, around the candidates themselves. Radical idea, right? But it's a sign of the times – and a sign of how our overall perception of candidate experience seems to be shifting.
Like any business process improvement initiative, the ultimate goal of candidate experience involves providing a consistently superior level of service and support throughout the entire hiring process, treating job seekers with white gloves from end-to-end, from sourcing to selection. This level of consistent delivery necessitates aligning those processes and people with the technological infrastructure to ensure that both are constantly producing the best possible results – and immediately correcting any areas for improvement as they arise.
The thing is, each of these pillars – process, people and technology – that represent the Holy Trinity of candidate experience, and delivering for both candidates and the employer currently recruiting them means balancing these three disparate elements while continuously looking for ways to improve both individual results and collective outcomes. This, as you can imagine, is no easy task.
This post is the first in a three part series focusing on each of these primary factors directly responsible for determining candidate experience; success means getting all three right, but hopefully by breaking this often amorphous concept of experience into its individual elements, it will be even easier to see how you can improve your own organizational capabilities and outcomes.
We'll start with the most obvious element of the candidate experience: people. Which both candidates and recruiters qualify as, by the way, even if sometimes some of us forget that fact once in a while (or at least act like it).
What the CandE report makes clear is that behind all the numbers and analytics involved in the results, each of these was driven primarily by people in general – talent acquisition practitioners, to be specific – and without whose conscious, continuous commitment to candidate experience makes process and technology more or less irrelevant. Once you get the people part right, the rest is pretty easy, pretty much.
As we start examining candidate experience more closely, the most obvious and pressing question becomes what, exactly, are the key components and characteristics your organization needs to set up both regular employees and recruiting teams for candidate experience success?
From my personal experience and first-hand observation, I've realized that it all comes down to a few basic drivers: company values, mission and vision; empathy and emotional intelligence; awards and recognition; and finally, being tech savvy. It's as simple as that. Of course, like everything else in recruiting, that's easier said than done. Trust me.
Candidate Experience: If Your Company Doesn't Care, Why Should You?
Yeah, we know, we know. "People are your greatest asset," right? That's a convenient (if hackneyed cliche) that's easy to say, but chances are your behaviors and culture do little to demonstrate the value of that asset is being reciprocated or reinvested in your current workforce.
If your company has a high voluntary turnover rate, then it's duplicitous at best, flat out lying at worst, to sincerely assert to any candidate – external or internal – that you're an employer of choice or even a tolerable place to work.
If people are your greatest asset, that means your senior leaders should be involved in the candidate screening, selection and workforce planning processes – if they're not, then you're essentially undervaluing your most valuable competitive differentiator. Furthermore, like all other consolidated business functions, those leaders should be measuring recruiting success in terms of bottom line results, overall financial impact and other baseline metrics that actually tie talent acquisition initiatives to broader business outcomes.
Companies who truly care about people generally tend to use quality of hire as a key performance indicator, and the most successful talent organizations place a higher premium on measuring quality than more traditional, more transactional talent metrics like time-to-fill or cost-per-hire. As a result of this commitment to quality, companies like  Zappos , Capital One or Enterprise have put candidate experience at the center of their recruiting and talent strategies, and reinforce their commitment to their people by putting them – and by extension, candidates – at the center of all recruiting processes.
Capital One, for example, provides all candidates with information about what to expect from the interview process even before they apply; Zappos Insider program allows prospective hires to "choose their team" for personalized career communications and relevant department/function specific information, and Enterprise actually lists the direct contact information of its talent team through its "Contact A Recruiter" feature (see image below), eliminating the much maligned ATS black hole while also facilitating increased interactions between the company's recruiters and the candidates considering Enterprise career opportunities.
Contrast this against a company like Mass Mutual, which despite being a Fortune 500 company with billions of dollars in annual revenue and tens of thousands of employees, consistently ranks as the company with the least loyal workers and highest turnover – not exactly the kind of list you want to be #1 on. A quick glance at their careers site shows that this apathy towards employee engagement and retention really starts with candidate experience. For example, it's impossible to even see a list of job postings on their career site unless you complete a form with your personal information.
If this weren't enough of a red flag, the position for which the company does most of its recruiting, the Financial Services Representative role, is actually a 1099, independent contractor position – but there's no language on their careers site to give potential candidates at least a heads up that their employment opportunities don't technically involve employment at all. This isn't only deleterious for the candidate experience, but probably one of the primary reasons workers turnover so quickly and have so little loyalty – their poor treatment starts even before an offer is extended. Sad, really.
It's apparent that companies who have candidate experience as a structural part of their culture and organizational DNA demonstrate those values throughout the hiring and employee lifecycle, and even an interaction as simple as visiting a career site are engineered to show this commitment from candidates' very first experience with the company.
If you're a recruiter at a company who deprioritizes people and undervalues its human capital assets, then you're probably going to face some pretty significant challenges with leadership buy-in, organizational commitment and any resources required to develop and implement a world class candidate experience. While individual recruiters are obviously the primary arbiters of this experience, success starts with support from the top – and a continuous commitment to candidates from across the enterprise.
Candidate Experience And Empathy: You Feel Me?
"Do unto others" is the Golden Rule for recruiting, too – and that's why the best filter for figuring out how you're doing in terms of candidate experience involves a simple question:
"Am I treating candidates the way I'd want to be treated if I was looking for a job?"
If the answer is truly affirmative, chances are you're doing just fine providing candidates with a positive experience. If not, well, at least you're not alone.
If you're committed to candidate experience, but don't know where to start or how you actually measure up, listen up.
Here are some good questions to ask yourself and your organization based off some of the common best practices Candidate Experience Award winning companies are getting right:
Have you ever audited your application process and actually tried applying for a job?
Do you set expectations with candidates for your recruiting process – and fulfill those commitments?
Do you actually help candidates prepare for the interview process or spend time prepping them to be successful, or is it up to them to sink or swim after they're scheduled?
Do you take the time to inform candidates when they're not selected? Do you provide any feedback or additional insight as to why? 
Would I recommend applying for jobs at my company to my friends and family?
Asking these critical questions should really demonstrate whether you're truly committed to providing candidates with a world class experience, or whether you're just paying lip service to candidate experience, focusing more on filling reqs than the people potentially filling those open roles?
If you're in the latter group, that's OK – you're among the significant majority of recruiters who put the ends well before the means, even if they mean well. But ignoring the candidate experience comes at some peril, impairing your ability to generate referrals, sustain meaningful long term relationships or build an effective employer brand. Improving candidate experience, even at the line level, can be a ton of effort, requiring not only a fastidious attention to detail, but also a significant investment of time and, often, resources.
The payoff, however, is almost always worth it. But you've got to be willing to put in the upfront investment, first – and either you're willing to go the extra mile for candidates, or skip steps and short change them in the interests of expediency or, often, laziness.
Since most organizations don't measure recruiter performance against any sort of candidate experience related metric, there's no real incentive, monetary or otherwise, for doing anything except putting butts in seats as quickly and cheaply as possible, experience be damned. Of course, provide candidates with a consistently crappy experience, and inevitably, even these metrics will eventually suffer. Committing to candidates isn't just the right thing to do morally; it's also the right thing to do for your career and company, too.
Candidate Experience: Do As I Say, Not As We Do.
Bottom line: you can't manage what you can't measure, and you can't measure what doesn't actually get done. Recruiting metrics must reflect the right balance between short term, tactical operational outcomes like cost-per-hire and time-to-fill with long term results like quality of hire, internal mobility and referral rates, and employee retention, productivity and satisfaction.
If companies aren't measuring the latter set of numbers, too, then they're ignoring any initiative designed to impact the Candidate Experience, to the detriment of both their recruiting KPIs and bigger business bottom line.
Consider the correlation between candidates and consumers; as the latest Candidate Experience report finds,24% of candidates are more likely to buy from a company if they have a positive experience. Conversely, a recent CareerBuilder study found that 69% of interviewed candidates are less likely to buy if they had a bad experience.
Of course, we shouldn't ignore the elephant in the room – the time and money organizations commit to recruiting, and the expectation (and pressure) that this investment produces immediate and optimal ROI. One recruiter, even with the right resources and incentives, can't fix candidate experience by themselves – they need cross-functional support, leadership buy-in and the right tools and technologies in place in order to have any shot at success.
Ultimately, candidate experience really isn't about recruiting process, but instead, organizational mindset. And there's no better time than now to start changing those minds about committing to candidate experience.
Candidate Experience: How Technology Helps.
There are a ton of great tools out there designed to help both recruiters and organizational stakeholders improve the interactions employers have with job seekers while automating or optimizing many of the processes and procedures impacting candidate experience.
While some need to be implemented or integrated by the company on an enterprise basis, there are a ton of SaaS enabled point solutions that individual recruiters can use on their own, and immediately leverage as part of their personal talent attraction processes.
These can be as basic as sharing information via Google Docs or Dropbox, or using e-mail extensions like Tout or Yesware to make managing candidate communications a little bit easier, or using messaging apps like Skype or WhatsApp to increase engagement and interpersonal interactions.
No matter what you need to do to improve candidate experience, there's a tool out there that will help – the options are almost infinite, and it really requires recruiters to figure out which ones will work best for them – and be the easiest and most impactful for their candidates, too.
Chances are your company already has a few of these tools in place, many of which, like your ATS, can easily be reconfigured or adjusted to streamline processes, communicate en masse with candidates, or automatically notify candidates not only when their application is received, but also, when they're no longer under consideration for a role. Because most of the time, for candidates, no news is worse than bad news – and that should be old news for anyone who's ever looked for a job.
If you're tech savvy, flexible enough to implement and adopt new tools or independently implement workarounds, figure out feature sets and how to leverage consumer software for recruiting related activities, you're going to have a huge leg up when it comes to building scaleable, sustainable processes and procedures which have a meaningful impact on candidate experience outcomes.
Don't blame your ATS or HCM for a crappy candidate experience – ultimately, the efficacy of any tool is primarily determined by the people using them. And without an engaged recruiter who's actually committed to candidate experience, all the talk in the world won't actually change anything – and sticking to business as usual will usually cost your business big time when it comes to recruiting and retention.
In the business of people, if we don't put people first, no fancy process in the world can fix what's really broken. That's all up to you.
About the Author: Ray Tenenbaum is the founder of Great Hires, a recruiting technology startup offering a mobile-first Candidate Experience platform for both candidates and hiring teams. Ray has previously spent half of his career building Silicon Valley startups such as Red Answers and Adify (later sold to Cox Media); the other half of his career was spent in marketing and leadership roles at enterprise organizations including Procter & Gamble, Kraft, Booz & Co. and Intuit. Ray holds an MBA from the University of Michigan as well as a bachelor's in chemical engineering from McGill University.
Follow Ray on Twitter @rayten or connect with him on LinkedIn.
---
---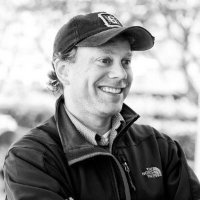 Ray Tenenbaum is the founder of Great Hires, a recruiting technology startup offering a mobile-first Candidate Interviewing Experience platform for both candidates and hiring teams.  Great Hires was named as one of Entrepreneur Magazine's Brilliant Companies of 2016 where it was ranked #2 in Business Tools.  Follow Ray on Twitter @rayten or connect with him on LinkedIn.
Recruit Smarter
Weekly news and industry insights delivered straight to your inbox.