Virtual Engagement Best Practices
Before COVID-19, there were several companies already leading the way with their virtual recruitment strategies. But now, more and more companies are being required to actively recruit, hire, and onboard without ever meeting candidates face to face. Recruitment resources are decreasing for many due to the economic impacts of the pandemic. So, many are turning to virtual recruiting as a way to fill their talent pipelines and to hire top-quality candidates. All without attending in-person events.
There is good news. Thanks to technology, making the shift to virtual recruitment strategies is easier than you might think. When meeting with candidates physically isn't possible, using technology is a great way to build those relationships using virtual candidate engagement.
You will be able to expand your talent pool with virtual candidate engagement. You'll also cut costs, save time, and hire quality candidates faster. Filling vacancies with quality talent as fast as possible is the end goal for everyone.
When looking to build relationships with candidates without meeting them physically, it's important to keep in mind these virtual candidate engagement best practices. They will help engage a wider candidate pool. Here are several tips to ensure you're building successful candidate relationships virtually, without being physically present.
Know your candidates' communication preferences.
Meeting your audience where they are is a critical part of building a virtual candidate engagement strategy.
In Yello's 2019 Recruiting Study, they learned that each generation has specific communication preferences. As an example, Gen Z's preferred communication method is email (like most generations). But, they're also more likely than other generations to prefer video calls.  
It is recommended to keep in mind industry benchmarks as well as your own company's recruiting KPIs. They can help you determine which virtual channels are the most engaging for your candidate pool. Using data to tell the story is always a great idea.
Knowing open rates, click-through rates, and overall engagement rates will help determine which communication channels are best for your target audience.
Use social media to virtually create your employer brand.
Building a virtual presence with candidates through social media is a great way to engage talent. Especially through networks like LinkedIn where job seekers are actively searching for opportunities. Knowing the social media channels most utilized by your target audience is additionally important when branding virtually. This is why it's important to use multiple social networks.
To connect with candidates on social media, you'll want to prioritize shareable and interesting content. Consider how you can use storytelling to strengthen your employer brand with photos and videos. Let your current employees share why they enjoy working for the company and the opportunities they have been provided.
Obtain a balance between mass marketing campaigns and personalized messages.
Recruiters successful at building a powerful employer brand know when to use marketing campaigns to interact with talent. They know when to use one-to-one emails, phone calls, or other communication methods.
While every organization and candidate pool is unique, you'll want to make sure you've got a decent mix between both methods of communication. No one wants to receive mass email branding and personal messages from a recruiter daily so, coordination is key. Because you will be connecting with candidates virtually, you don't want to overwhelm them with too many separate communications.
Getting creative with employer branding campaigns can make all the difference. The utilization of email and text messages throughout the process (and post-interview) can help candidates stay engaged and informed all along the way.
Host virtual open houses and job fairs.
If "meet and greets" are a part of your recruitment strategy, you can still do them, just virtually. Many candidates consider it a "must" when considering a prospective employer so they can learn more about a company. Live video conferencing meetings where you invite prospective candidates to do virtual office tours, "meet" your hiring managers, and have Q&A sessions with various team members are all great ways to interact with talent. 
Lean toward one-to-one communications to ensure you are effectively building relationships.
Candidates will likely be thrilled to hear from you in any format. With a larger virtual recruiting strategy, you should lead towards more personalized messages.
Even Gen Z candidates still prefer face-to-face communication over digital methods. So giving candidates virtual "face time" with as many personal conversations as possible can make all the difference. These face-to-face conversations can help candidates feel connected to your brand throughout the process, and help your recruiters build more effective candidate relationships.
Start the process with phone interviews.
Screening candidates with promising resumes or who have shown interest in your company continues to be a significant step toward finding good candidate matches. Starting with a phone interview allows the recruiter to learn as much as they can about the individual and determine if it's someone they want to pursue. At that point setting up a second more in-depth conversation via a webcam is a great next step.
Become comfortable with video interviews.
While many companies are already used to doing video interviews, some still need to shift their views. Many times, you're seeing people in their home environment rather than a conference room. As a result, it provides a unique opportunity to make the interview experience more personal. You can get to know the person before you even get to their competencies because video allows you to see parts of their life you otherwise wouldn't have.
For example, you might notice something on their desk, an inspirational quote, or art hanging in the background that can spark a conversation related to the company's values or culture. For many companies, this can be an uncomfortable way of interviewing. It is a strong suggestion that people practice conducting video interviews and hiring managers are trained in video interviewing if they haven't done so before.
Virtual interviews also have the benefit of being recorded so other team members who are not in the meeting can review and share their feedback. This can help with any scheduling conflicts and can eliminate the need for too many interview rounds with various stakeholders.
Keep in mind legal considerations.
In many ways, the same legal issues are raised with virtual interviews as with traditional recruitment methods. However, video interviews leave a digital footprint that can show up in courtrooms more easily. When it comes to maintaining a legal hiring process, interview questions must not violate EEOC guidelines.
As with traditional recruitment strategies, employers should work with human resource professionals and employment lawyers to ensure that interviewing techniques and questions are lawful and appropriate. It's important to make sure the interviewers and decision-makers are trained in non-discrimination practices. An innocent mistake could still have dire consequences for your company.
Be prepared for remote onboarding.
Onboarding in a virtual environment can absolutely work. Companies that hire and manage remote workers do it successfully all the time. If you haven't done it before, the notion of a new person starting without ever coming into an office and meeting with a team in person might be uncomfortable.
Having a solid plan about what your new hire will do on their first day, during their first week, and during week two is important to ensure success. Make sure new hires have a thorough welcome email with details on where they can find important information, as well as everything they need from HR.
Setting up virtual meetings with team members and managers, and ensuring that all technology and tools are ready to go on day one allows for a smooth start.
Keep your process consistent.
Just because the medium is changing doesn't mean you should change your entire hiring process. It's important to ask the same questions that you would ask in a traditional interview setting. While also allowing for a bit more personalization that may happen as a result of the intimate setting of the person's home.
Virtual recruitment strategies are an important tool in the toolbox. The benefits are numerous to count. They include helping companies hire workers from all over the world without having to worry about flying people in for meetings (reducing costs). Minimizing exposure to potentially unsafe environments due to the pandemic. And allowing scheduling flexibility when multiple stakeholders are involved allowing for a quicker hiring process. 
---
Authors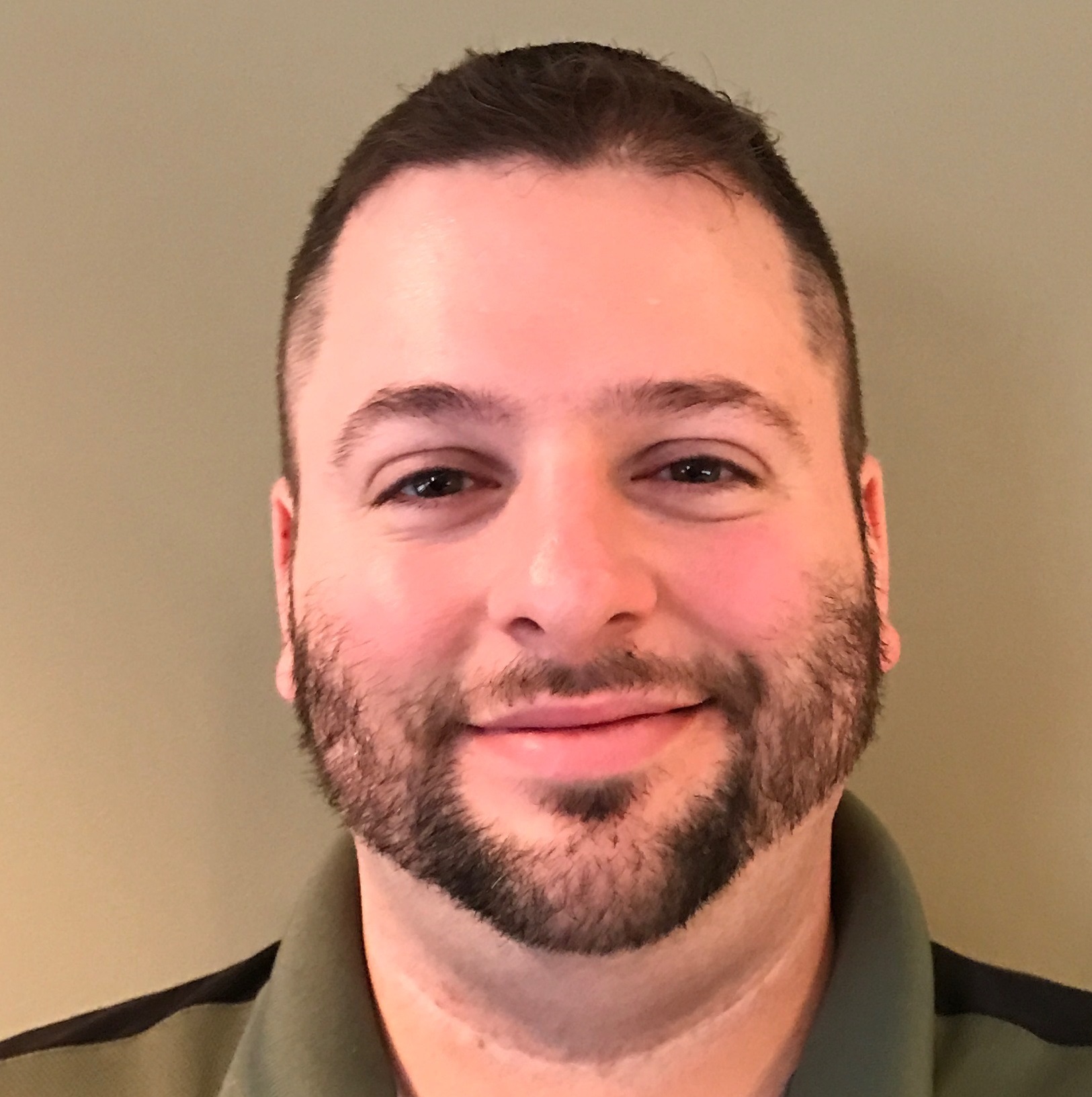 Coral Zelachowski is the Recruitment Manager of the Strategic Sourcing team within Sodexo's Talent Acquisition Group. A graduate of Penn State University, she has been in the recruitment industry for over 15 years. Spending the last 6 years with Sodexo, she leads a team of Strategic Sourcers who take pride in building pipelines of passive prospects and finding the right talent for hard to fill positions. Coral is passionate about the candidate experience, and being as efficient as possible in large volume sourcing/recruiting. In her spare time, Coral enjoys having a nice glass of wine with her husband after spending a day chasing purple squirrels, attending her kids' sporting events, and working out when possible.
Recruit Smarter
Weekly news and industry insights delivered straight to your inbox.