Three years ago, we embraced the idea that Greenhouse had an outsized responsibility for diversity, equity, and inclusion (DE&I) because of what our product does.
Hiring is one of the most powerful tools we have to create real and lasting change in the world. Thousands of great companies are making their hiring decisions using our software, and those decisions are framed within our product suite.
As our customers became focused on DE&I and wondered how they could mitigate bias within their own hiring process, we set out to build features that would help them accomplish this — leading to the launch of Greenhouse Inclusion in 2018.
In the two years since that launch, we've learned some important things:
1) Who makes the product matters.
The media likes to talk about the theoretical benefits of having a diverse team, and we've seen it work firsthand. In creating Inclusion we brought together a development team with a wide range of perspectives — from race and gender to age and sexuality.
Within software development, there are many cautionary tales of products that have unintentionally amplified bias at a great scale. So having a truly diverse team and a research-led approach was one way we could be certain we wouldn't make that same mistake.
For example, as the team dug into the challenge of how a company filter resumes, they steered the Greenhouse process away from opaque AI algorithms towards explainability and transparency and an attitude of "filtering in" rather than filtering out. The team's gut instincts told them that they wouldn't want to be judged by an algorithm in this way, so they designed a different solution.
A team member whose last name is frequently mispronounced was passionate about a feature that would make it easy for candidates to record the pronunciation of their name for interviewers ahead of time. So that feature was researched, tested, and programmed into Inclusion as well.
With several innovations like these, Inclusion would come to reflect our team's lived experiences and was a better product for it.
2) Good intentions are no substitute for hard work.
Faced with new expectations around DE&I, some companies merely want an easy way out. "Isn't there a button we can press to magically fix this?"
Or they want a way to virtue signal. "Can't we just put a badge on our career page saying that we care? Isn't that enough?"
Others are big on excuses, like "There just aren't enough female engineers out there." What they fail to see is that it's about more than just who is applying for these sorts of positions, it's about inequities in the evaluation process itself.
Excuses and good intentions aside, companies can't simply jump to inclusive hiring without changing the overall structure of their hiring process.
This hard work involves closely examining candidate pass-through rates by demographic, to find out where the company needs to focus on efforts and make adjustments. Companies also need to ask themselves which interviewers always say yes, or always say no.
And they need to solicit insights from candidates to find out how people from different backgrounds experience their hiring process.
This is all to say that hiring requires attention, resourcing, and considerations as any other function like Sales, Finance, or Marketing. And what it needs to function in the fairest and inclusive way possible, is structure and process.
Inclusive hiring practices include evaluating all candidates on the same set of criteria, training hiring managers, and interviewers on focusing on specific skills and attributes, and measuring progress to name just a few.
3) Companies can change the status quo.
One of the encouraging signs we've seen as we examined DE&I hiring metrics is how much is within a company's control.
Within this data, we saw that different sourcing techniques — from referrals to agencies, from job ads to LinkedIn — bring in distinctly different pools of candidates. Companies can actively decide where to invest their time and money in attracting candidates, and that can have a measurable impact on the diversity of applicants they receive.
Within the interview funnel data, we could also see that the demographic ratio of hires often looks very different than the ratio of applicants. In one pool, for example, only 45 percent of applicants were White but yielded 75 percent of the hires. Clearly, there are factors inside a company's evaluation process that can lead to unbalanced outcomes.
Looking further within scorecard data, we could see that certain attributes are regularly scored differently across demographics. For example, "communication skills" will often have wildly different results for different races.
It's data like this that is our most powerful argument against any excuses a company may have for inaction around DE&I.
Three years in and we continue to invest in our DE&I feature set. We're working on developing better data visualization tools to help our customers really interrogate their hiring process and understand where they need to focus.
We're working on a new consulting offering, where experts can peer into a company's hiring data and make specific recommendations.
We founded Greenhouse to help companies become great at hiring. The customers we work with drive this kind of change in their hiring from within.
Because great hiring does more than accelerate their business, it helps to express their values as a company – as a place where great people want to work and great companies want to work with.
---
Authors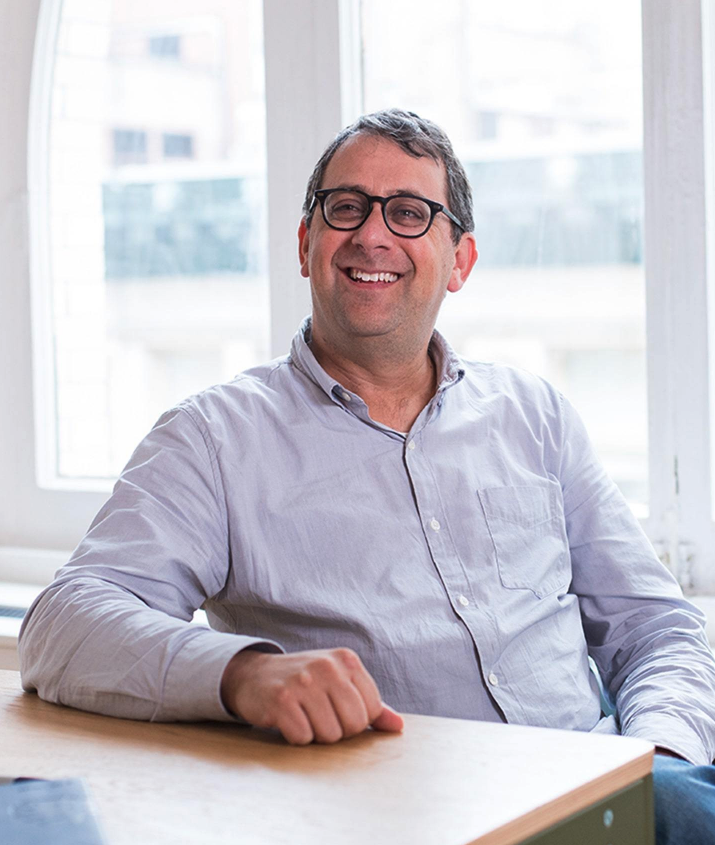 Jon Stross is President and Co-founder of Greenhouse, the hiring software company with a mission to help every company become great at hiring. Jon drives the vision and strategy of the Greenhouse product and works closely with customers in their journey to move up the Hiring Maturity curve. Jon's experience in building and running global teams have propelled Greenhouse's international expansion into EMEA. Jon's roots in Product go back more than 20 years. At BabyCenter, he led and championed what became the leading site for new and expecting parents. (Jon admits that at the time he had never even changed a baby's diaper before!)  As General Manager of International at BabyCenter.com, now a Johnson & Johnson company, Jon steered its growth from a US business with a small UK site to a global business reaching tens of millions of unique visitors per month. Jon was also a member of the founding team at Merced Systems, an enterprise performance management software company. Jon, like Daniel, graduated from the University of Michigan with a degree in Political Science (unlike Daniel). Jon lives in New York with his wife and daughter. In his free time, you can find him doing whatever his daughter tells him to do.
Recruit Smarter
Weekly news and industry insights delivered straight to your inbox.