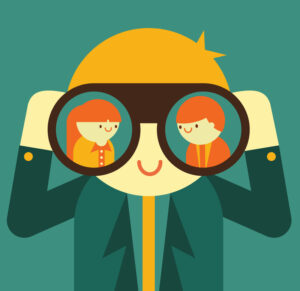 Imagine you were looking to buy a house in a specific neighborhood. The problem, however, is that you have no idea how many houses are in the neighborhood, how many are for sale, the going prices and the demand for these houses.
You could post an ad online and ask people to call you. But this strategy is unlikely to generate the response you are looking for.
You could retain a realtor, but realtors have no information on which people are considering listing their house.
I am giving you this analogy because the challenges in recruitment are not very different. Here's an example: A whopping 95 percent of the people that companies look to hire for critical jobs are not looking for a job.
Traditional recruitment? It's like knocking on doors
Traditional recruitment doesn't work because it's like roaming the neighborhood knocking on doors and seeing if the owners are interested in selling.
Recruiters typically search for talent on LinkedIn and contact people that seem like a good fit. They contact them one-by-one, hoping one of them will be interested in their offer.
It is sad to acknowledge that after almost 60 years of traditional recruiting (since employers started to pay placement fees) and more than 15 years since LinkedIn was founded, nothing dramatically has changed in the traditional recruitment industry.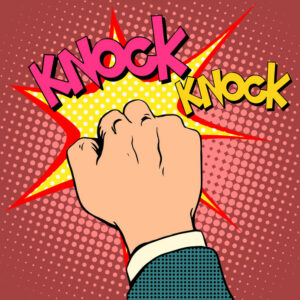 Yes, recruiters — both internal and external — are still roaming the neighborhood, knocking on doors.
I believe that change is around the corner. New technologies based on AI and machine learning are changing the recruitment landscape.
With all the information available online, especially on social networks, technology can provide a picture of the talent marketplace for jobs, particularly hard-to-fill jobs. Additionally, algorithms that match candidates and predict the likelihood that someone would change jobs are changing the hiring market, eliminating manual processes.
You won't strike recruiting gold with a blind search
To start a search, a company should know the available talent pool for its jobs. It should be able to tell how that talent pool is likely to grow or shrink if some of the requirements for the job were to change.
For example, how many more candidates would be added to the potential pool if years of experience were reduced from 7 to 5? What would happen if they accepted a candidate lacking one skill that could be learned on the job?
In my company, we often turn down recruitment projects because the data shows there are not enough candidates in the market for a particular job. The unfortunate thing is sometimes companies are unwilling to compromise on their requirements, leaving the job vacant for months, sometimes years.
For example, one company insisted that we look for a machine learning engineer with a Ph.D. What we found was that 80 percent of these candidates get scooped up by Google and Facebook. If the company had changed their requirement to a candidate with a master's degree, there would be a larger talent pool to pick from, and we would have found them a great candidate.
What does this mean?
Companies should not start a blind search with the hope of striking gold. With a 4.1 percent unemployment rate (as of December 2017), there are not enough candidates to fill critical jobs, especially in the technology sector. Still, many companies have not developed recruitment strategies and processes necessary in to cope with this reality. Many of them behave as if we are still in 2010, when talent was abundant.
Unfortunately, it is not. The war for talent is over and the talent has won. They dictate the terms of engagement and expect to be treated like celebrities.
Do you have a recruiting process that frustrates everyone?
I have found that many recruitment processes are flawed, starting with the way companies qualify talent. Often, companies bring candidates in for an interview to form an opinion on what kind of candidate they want to hire.
There may be several opinions in the organization. HR may have one opinion, and the hiring manager another. Rather than developing a dialogue between HR and hiring managers, many companies write job descriptions that are often not in alignment with the current talent pool.
For example, one of our clients disqualified a candidate that we submitted just because they were missing one out the 10 skills that the company required. We found this candidate another job in a week and the client had no choice but to let the job go unfilled for another six months.
This is a strategy that is likely to lengthen the process and frustrate all stakeholders, including hiring managers, candidates and recruiters who work hard to find candidates and bring them to an interview.
I believe the recruitment market is ripe for disruption. With AI and machine learning, internal recruiters and hiring managers no longer need to be experts in search. Technology tools can be deployed to crawl the web to find the best candidates for the job and predict their likelihood of moving. These new technologies save time, money, and streamline operations, allowing hiring managers to focus on other mission-critical tasks.
But technology can't do it alone.
Technology is great, but we still need human recruiters
Recruitment still needs the human touch. After all, we are dealing with people. We still need human expertise with the human touch to pre-qualify candidates or even help them put their best foot forward by refining resumes, salary negotiation or interview techniques.
In a market with a serious talent scarcity like we have today, we need to start thinking about how to re-invent recruitment by combining big data tools with human expertise. The time is now to win the war for talent so companies can grow, compete, and be successful.
---
Authors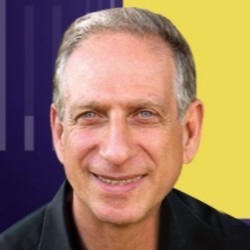 Gal Almog is the Co-Founder & CEO at Talenya, a world leader in talent sourcing solutions. Gal spent the last 20 years inventing AI-powered products that disrupted the recruitment technology market. Prior to founding Talenya, Gal founded PandoLogic, a world leader in recruitment advertising technology.  In 2021 he was named one of the 100 most influential thought leaders in the Talent Acquisition technology market, by the Association For Talent Acquisition Solutions.
Recruit Smarter
Weekly news and industry insights delivered straight to your inbox.