A company's unique environment can allow them to be internally successful. Employee satisfaction is high and productivity follows suit. On the other hand, a company that does not offer an appealing "package" leads to employee dissatisfaction. And oftentimes can make the company fall behind their competitors. An employer brand, therefore, can make or break a company. So, what is an employer brand?
Employer brand is a combination of culture, compensation, benefits, work environment, and career that makes your company uniquely your company. For example, my employer has an employer brand of a small shop, data-driven talent acquisition company that strives to shape thought leaders of the industry. We are data nerds and proud of it.
I literally squealed the other day when I created formulas to aggregate our data in Google Sheets, it was the highlight of my day. We have the added bonus of receiving an honorary superhero name. Sourcers by day, Wonder Woman and Nightwing by night. Our schedules are pretty packed.
What we do
What we do is unique in the industry. We provide companies with market data that gives them transparency into our strategy and allows them to recreate our work themselves in the future. It's pretty powerful stuff (get it?).
The data we provide gives clients insight into how many people appear in our searches (along with the boolean strings we run for each search). How different sourcing platforms compare against one another, how many candidates per search are a fit for the role. And updated contact and professional information on each candidate. 
From there, we offer a unique experience of DISC personality assessment focused messaging. Our messaging reflects our employer brand. Filled with memes, jokes, and data-driven insights. Wayne Tech's employer brand is consistent through each stage of our process and fosters a healthy work environment.
In order for a company to be successful, they need to have an appealing and strong employer brand. But, what does employer brand matter if nobody knows about it? 
You guessed it. This is where recruitment marketing becomes important! Recruitment marketing is showing your employer brand through social media posts, company websites, blogs (wink, wink), podcasts, webinars, and more. Recruitment marketing gives your company a unique voice that drives home many initiatives. Like employee appreciation.
For example, companies can share content that resonates with their brand and promote current employees through showing support for their content, initiatives, and work. When potential candidates and clients see your recruitment marketing on their feeds and enjoy or relate to the content, they will remember your employer brand. 
Inbound Recruiting
The more content you post that resonates. The more likely you will be to drive business through attracting candidates and clients to you. Aka Inbound Recruiting.  Furthermore, your employees will appreciate the recognition and will be proud of the employer brand that they consider themselves a part of. When writing posts for Wayne Tech, I tend to imagine what phrasing would catch my interest in the content that I am posting. Because I am part of my company's employer brand, the posts will attract folks who resonate with what we are doing and who we are as a company.
On the other hand, recruitment marketing can use the same voice to write job postings. Nobody likes to read the generic job description that contains only the bare necessities of what requirements a candidate needs to be successful at a job. Companies that show personality in job descriptions will attract the type of talent that fits the employer brand.
For example, some companies will include "perks" of the job, like pet of the month contests or monthly ping pong brackets to draw in candidates that align with their employer brand. Companies can continue to display their employer brand throughout the recruitment process, getting candidates excited about the potential of working with them.
Wayne Tech has an unconventional recruitment process. In fact, my first interview question was to say 3 fun things about myself over Facebook chat. I'm pretty sure Batman knew I was worth a longer conversation with when I told him my wingspan is nearly 6 feet, despite only being 5'6" tall.
Weird, I know. But very useful for reaching my k-cup pods in the very back of my pantry.
Messaging
Companies can even continue their recruitment marketing strategies with their messaging. As I mentioned earlier, we write our messaging for the different DISC personalities and fill them with memes, jokes, and data. That's because as a company, we nerd out on all of those things. 
In my first week at Wayne Tech, we all took the DISC personality test and compared against one another's tests to see how we could best work as one united team. We each value understanding one another's work styles in order to be as efficient and supportive as possible. We also like to laugh, but who doesn't?
Summary
In order to show candidates and clients who we are and what we do, we need to understand what our employer brand is. Creating a strong recruitment marketing strategy not only draws candidates and potential business to you but also builds a united front internally.
Employees will have a sense of passion for the company they represent and be driven to contribute in ways that they may not have if they did not feel that they were part of a unique employer brand. That being said, I've got to go grab my belt and boots, we just received a bat signal!
---
Authors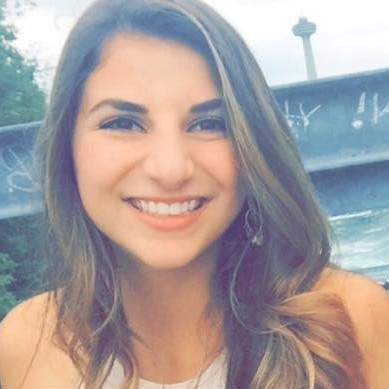 Julia "Wonder Woman" Adler Sourcer Julia Adler is currently working as a Sourcer at Wayne Technologies. She works based on clear deliverables, provide full-cycle transparent data, and are changing the way our clients view sourcing. On a day to day basis, she sources candidates, delivers talent maps and market data, finds emails, uses/has experience with a wide variety of tools, and contacts candidates with messaging built around the DISC personality profiles. Outside of Wayne Tech, Julia volunteers as the Editor of ATAP (Association of Talent Acquisition Professionals), is a Staff Writer for SourceCon, and was a Speaker at SourceCon 2020. In her free time, you can find her on a run with her pup, painting, or listening to podcasts. She has been working in recruiting/sourcing for the past four years and specializes in recruitment tooling, building boolean strings, natural language search, and raw sourcing. She believes that you are never done learning, regardless of where you are in your career.
Recruit Smarter
Weekly news and industry insights delivered straight to your inbox.