Hello 2021, and so long 2020! I'm sure that I'm not in the minority when I say that 2020 was a very trying year. While it had a huge impact on all of us personally, it also had a massive impact on the world of work as we know it.
I was happy to see the much-needed systematic changes to our system, but there's still much more work to be done. As it relates to recruitment marketing, the change couldn't have come at a better time.
Below are my tips on how you can evaluate your 2021 strategy so that you're sending out the right message, sharing the right story, and getting the most out of your campaigns.
Ad Strategy and Goals
In my opinion, the ad strategy has changed for the best. Before, it was pretty simple for any company to put out jobs that simply said "We're Hiring", and then proceed to list the roles and teams that were hiring. The year that was 2020 completely changed all of that and for the best.
Your ads should mean something to you and future talent that you want to join the company.
Here's a couple of questions that you should ask yourself that job seekers are likely asking that you should have answers to:
What does your company stand for? Examples: Being yourself, bringing all of you to work no matter when/where, D&I, Authenticity, etc…
What real-life problems does your company help solve?
What's the goal behind the campaign? Are you simply just looking to hire anyone and everyone?
Are you still pipelining to build up your talent pool that you're not ever gonna utilize? Really?
Every team has to pipeline for roles that require an influx of talent, but please do not setup your job seekers. There's nothing worse than applying for your dream job, only to find out that it's a pipeline role that drops you into a meaningless talent community. If you're going to attract talent, provide them with the common courtesy of having your TA Team review their CV.
In other words, be intentional with what you're doing in a good way. Job seekers aren't dumb and can see right through your strategy.
Photos and Videos

As practitioners, we love sharing our culture. Photos and videos are some of the easiest ways for us to do this. Having said that, there should be a lot of consideration that goes behind this.
What worked before the pandemic certainly doesn't work anymore. Ping pong tables and beer kegs were all the rage before but were already quickly making their way out of the employer brand narrative.
Here are a few things to consider when you start working on your quarterly plan:
COVID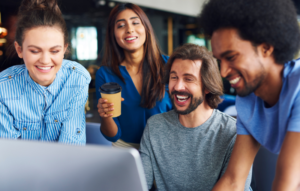 When you're sharing your photos and videos, be mindful that we have a little thing COVID-19 that is still running around the world.
Showcasing the office environment that once was present is very one-sided and not representative of what everyone is experiencing at the moment.
If your team is working remotely, your photos and videos should reflect that.
If you're still showing people high-fiving, hugging, and not social distancing, you're completely tone-deaf to the situation at hand.
Diversity & Inclusion
Please, please, please, revisit what you've shared in the past. Is it inclusive of your workforce and the people that work there? If your goal is to attract great people to work at your company, they want to see people who look, feel, and think like them.
Unbeknownst to employers, job seekers may have been impacted by COVID, but they have more options than before. If you're not showcasing your diverse workforce, ERG and Infinity Groups, that's a huge red flag to anyone and should give them a reason to pivot and look elsewhere.
Stock Photos
Yes, the thing that everyone loves or hates still shouldn't be used. While 2020 knocked down many barriers and gave way to much-needed change, stock photos are still not the way. Stop using them in your strategy. They weren't cool before, and they're certainly not making a comeback anytime soon.
In closing, your recruitment marketing strategy is more than just a strategy. It's an extension of your employer brand and should authentically share stories that reflect who you are as a company. Doing so will ensure that you're attracting and hiring the right talent.
---
Authors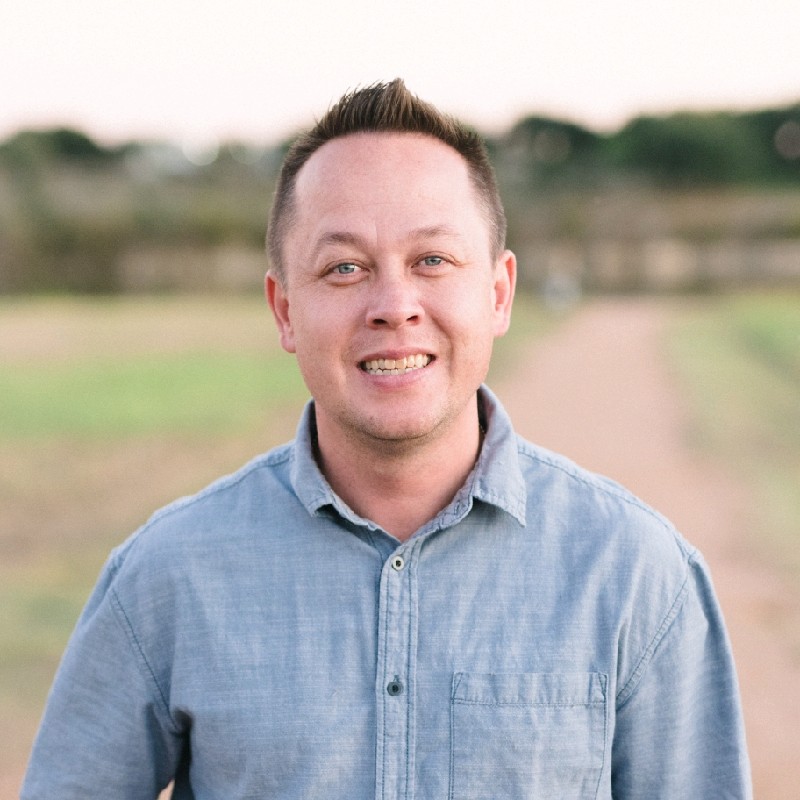 Alex currently resides in Austin, TX, and runs the employer branding, recruitment marketing, and candidate experience at Acoustic. Along with his role at Acoustic, he is also a board member on the Talent Brand Alliance, leading the Marketing Committee, and a contributing writer and leader on the Employer Brandwagon.
Recruit Smarter
Weekly news and industry insights delivered straight to your inbox.