HCM Talent Technology Roundup – November 13, 2020
Press play to listen to this article!
ADP Integrates ZipRecruiter, Workforce Now
ADP and ZipRecruiter announced a new integration that makes the recruiting platform available through ADP WorkForce Now Recruitment. With it, recruiters can use ZipRecruiter profiles and tools to identify candidates who match their needs. The move builds on ADP's previous work with ZipRecruiter, as well as its own development of data solutions, ADP said.
Among the integration's features: 
Ability to distribute jobs across more than 100 websites, reaching over 30 million candidates each month.

Use of ZipRecruiter's sponsored job posts to increase application rates.

Smart-matching technology to identify candidates.

Flexible job slots that allow employers to swap new jobs or pause searches. 

Real-time application review, directly in Workforce Now.

One-click apply.



To go with the integration, ADP released several new embedded capabilities powered by its DataCloud people analytics and benchmarking platform. The first of these is Profile Relevancy, which helps score, assess, and match candidates to a particular job opening.  
In addition, ADP's Compensation Benchmarks provide industry and geographic data for use when creating job requisitions. Compensation Benchmarks works from data from some 90 million unique employees and over 740,000 companies, ADP said.
Candidates Ask More Questions About Mental Health Coverage
Candidates are asking more questions about mental health benefits, accommodations for working parents, and Covid-19 safety protocols, recruiters say. In addition, a third of recruiters report receiving more questions about diversity and inclusion initiatives than they did last year.
According to Jobvite's 2020 Recruiter Nation Survey, 71% of recruiters said priorities on the employer side have changed, as well. Organizations are putting greater emphasis on quality of hire. At the expense of growing talent pipelines and improving time to hire.  
Not surprisingly, 61% of recruiters said their stress level has increased since the pandemic began. With 1 in 5 reporting a drastic increase. Covid-19 has also led to diminished headcount and cutbacks on hiring for about one-third of organizations. 
Quality Over Culture
Changes to the workplace—especially the increase of remote work—has led employers to change their approach to evaluating candidates, the survey found. For example, in 2017 83% of organizations prioritized "cultural add." This year, however, only 27% gave priority to cultural considerations.
About 58% of recruiters said a lack of skilled or qualified candidates was their biggest hiring challenge. While 20% said they were faced with too many candidates. Forty percent believe virtual interviews will be the default going forward, even though 77% said in-person interviews are their most effective form of discussion.
Social media channels continue to grow in use, the survey found, with 78% of recruiters saying social media is the most likely area to see increased financial investment over the next 12 months. Nearly three-quarters, or 72%, use LinkedIn, down 20 percentage points since 2017. About 37% now use Instagram for recruiting, up from 18%.
Doing Business
LinkedIn launched new jobs and hiring features designed to make it more efficient for managers to bring on candidates. The move brings LinkedIn Jobs, Recruiter, and Pipeline Builder into a single platform.
Recruiter.com launched an on-demand video-screening platform. Employers access the platform through a SaaS subscription, while candidates can connect through the device of their choosing. The company said the platform can handle hundreds or thousands of candidates for each employer.
Sprout Social announced an integration with Glassdoor, allowing users to access employer reviews from within its platform. The link helps employers prioritize and respond to postings more quickly, and use tags to conduct trend analysis or identify new topics for content development.
High-volume hiring platform Fountain launched multi-cloud and single sign-on capabilities for any app in an enterprise's talent acquisition stack. The company said single sign-on will streamline the user experience and boost productivity, while multi-cloud features allow more flexibility in setting up redundancy and choosing providers.
Hibob added a compensation management module to bob, its HRIS platform. The module simplifies and automates pay allocation, including bonuses and equity awards, the company said and is designed to allow multiple stakeholders to work on compensation and compliance tasks.
Tallo will integrate jobZology's career assessment tools in order to connect talent to training, careers, and employment, based on analytics and digital technology. Individuals will be able to leverage jobZology's assessments to gain personal insights on different industries and occupations, while schools and workforce centers will gain a virtual career guidance platform, predictive recruiting and counseling, and enhanced data on career pathways.
ClearCompany released a new Employee Engagement Survey Suite. The package allows clients to execute employee feedback surveys and track results right from within ClearCompany's Talent Management Platform. The suite enables custom surveys, pulse surveys, and templates that allow for a quick ramp-up.
People Moves
Reginald J. Miller joined McDonald's as Vice President and Global Diversity, Equity, and Inclusion Officer. Previously, he was Vice President, Global Inclusion & Diversity at VF Corporation.  
Guild Education named Natalie McCullough as President and Chief Commercial Officer. Previously, she was President and COO of Domino Data Lab, and a general manager at Microsoft.
Yello made several executive appointments: Maureen Polte and Kathy Sharo joined as Vice President of Product and Vice President of Marketing, respectively. Rick Glickman will become CFO and COO. 
---
Authors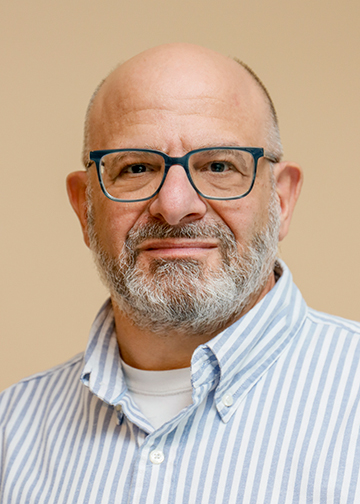 Mark Feffer is executive editor of RecruitingDaily and the HCM Technology Report. He's written for TechTarget, HR Magazine, SHRM, Dice Insights, TLNT.com and TalentCulture, as well as Dow Jones, Bloomberg and Staffing Industry Analysts. He likes schnauzers, sailing and Kentucky-distilled beverages.
---
Recruit Smarter
Weekly news and industry insights delivered straight to your inbox.