HCM Talent Technology Roundup Feb 26, 2021
iCIMS Focuses on Workflows With Winter Release
After the fourth quarter of acquisitions and, oh, repositioning its product line into a single Talent Cloud, iCIMS announced its winter release, emphasizing usability and streamlining workflows as ways to reduce time to hire and improve talent acquisition's decision-making.
"Our latest capabilities deliver innovative video-led experiences, re-imagined mobile apps, and new experiences in everyday 'flow of work' business applications," said Mark Brandau, the company's vice president of portfolio marketing. "
In announcing the release, iCIMS said it wanted to help business, HR, and talent acquisition leaders face challenges including the need to do more with fewer resources, rely more on virtual hiring and increase efforts to build diverse teams.  
Among the  highlights of the release:
iCIMS said its partnership with Microsoft will leverage the communication and collaboration capabilities of the technology giant's apps for use with Talent Cloud. iCIMS for Microsoft Teams allows recruiters and managers to provide interview feedback, during or after live video meetings, directly within the Teams environment.  
Meanwhile, a centralized Dynamic Candidate Profile provides unified data in one place. It also offers greater personalization to candidates and helps employers better understand people's skills, capabilities and future potential.
Leveraging the company's November acquisition of EASYRECRUE, iCIMS introduced native video interviewing, including both live and on-demand interviews.
The company also redesigned its mobile app for hiring managers to update its user experience, providing easier access to candidate details and moving key actions to more intuitive locations.
The company also strengthened its range of integrations. Turnkey activation into UKG and Ceridian offers quick authentication and streamlined experiences between Talent Cloud these vendor systems.
Glassdoor Adds D&I Data to Company Profiles
Glassdoor added features to share more information on employers' diversity and inclusion efforts. They include employee-provided ratings and salary reports broken out by specific demographic groups.
In a statement, CEO Christian Sutherland-Wong said Glassdoor is "delivering a deeper look inside the modern workplace by unlocking insights into how employees feel about diversity, equity and inclusion and by displaying employees' differing sentiment and pay."
The features make it easier for Glassdoor's users to examine company rating information by race and ethnicity, gender identity, parental or caregiver status, disability, sexual orientation, and veteran status. Salaries are broken out by gender identity and race/ethnicity.
For example, users can examine and compare how Black employees at a company rate their company's culture or career opportunities, how LGBTQ+ employees rate senior leadership, or the average salary in a particular role for those who identify as female, male or non-binary.
That approach works for both employers and employees: Companies can see employee sentiment levels and salary averages broken out by demographic groups and compare their data against others.
Glassdoor said that it's collected some 800,000 "demographic insights" from 187,000 workers since it launched demographic information sharing late last year. Among others, the reports contain information on Walmart, Amazon, Target, Starbucks and AT&T.
The company positions its diversity and demographic features as aiding both employees and employers. For job seekers, they provide a look at how a company's D&I efforts work from the workforce's point of view. At the same time, employers should be able to gain insight into where their programs succeed or fail.
Doing Business
Recruiter.com launched Scouted by Recruiter.com, a candidate curation tool designed to help hiring managers recruit talent more quickly. The product provides hiring managers with automation, video profiles and data with an eye toward helping users more rapidly and accurately tap into rosters of high-potential early- and mid-career professionals.
Talroo launched Qualifying Questions, an enhancement that helps employers identify unqualified applications. The feature asks questions before redirecting applications to a client's ATS as a way of filtering out candidates while directing job seekers toward positions that may be a better fit.
Degreed and Pluralsight partnered to offer an integrated experience designed to help joint customers better measure and track technology-upskilling efforts within the Degreed experience. With the integration, Pluralsight's Skill IQs will appear on Degreed Skill cards, helping managers to track skill levels and compare them to existing job descriptions or career opportunities. The integration also includes new features to help leaders track skills and direct users to take new Skill IQs inside Pluralsight Skills.
Betterworks integrated its OKR platform with Udemy for Business. The integration allows employees to search for and launch Udemy courses from within the Betterworks environment, and also to link learning progress and outcomes to their goals.  
SurveyMonkey expanded its Return-to-Work solutions, which are available through the company's Enterprise plan. New features include templates such as a Remote Worker Engagement Survey, Return-to-Work Assessment and Onsite Worker Check-in. There's also an automated email collector.  
Willis Towers Watson hired the entire team from Jobable, a human capital analytics and software company. WTW said the companies' combined capabilities will strengthen its ability to aid clients with transformation efforts and leverage their workforce data.
BenefitMall announced an integration with Employee Navigator's Benefits Administration solution for brokers in the Mid-Atlantic market. The integration will eliminate the need to manually input client data into carrier systems, and syncs clients' employee demographics and enrollment data in real time.
GuideSpark announced new features to help companies to plan, coordinate and personalize employee communications in a way that improves campaign effectiveness and employee experience. New Communicate Planner and Event-Triggered Campaigns functionalities allow companies to apply marketing automation-like coordination and personalization to internal communications.
Earned-wage firm Instant Financial joined the UKG Connect Technology Partner Program. The partnership will allow joint customers to offer free earned wage access to employees through UKG Dimensions.
Inkling enhanced its mobile app to provide remote employees and field workers with easier access to knowledge and training. The app offers familiar mobile features, voice commands, and intelligent search capabilities on iOS and Android devices. The new features provide better control over access to information, improve presentation of content and offer more flexible navigation.
---
Authors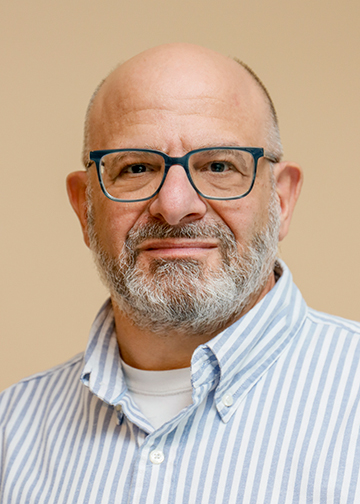 Mark Feffer is executive editor of RecruitingDaily and the HCM Technology Report. He's written for TechTarget, HR Magazine, SHRM, Dice Insights, TLNT.com and TalentCulture, as well as Dow Jones, Bloomberg and Staffing Industry Analysts. He likes schnauzers, sailing and Kentucky-distilled beverages.
---
Recruit Smarter
Weekly news and industry insights delivered straight to your inbox.