The What, Why and How of Technical Talent Sourcing
The unemployment rate for technical talent in the U.S. hit a 20-year low of 1.3 percent in 2019. According to a recent study by ManpowerGroup, IT roles are the second most hard-to-fill positions in the U.S. It is hardly surprising then that recruiters hiring for technical roles are having a tough time.
Thankfully, there is an upside for recruiters. A 2019 study by Stack Overflow that surveyed 90,000 developers from around the world found that while 16 percent of developers were actively looking for a job, a whopping 75 percent of developers were interested in hearing about new job opportunities.
This means the tech talent market has a high concentration of passive candidates. It also means that you are unlikely to come across tech talent on traditional job boards. So, as recruiters, how do you go about sourcing and hiring technical talent?
Technical Talent Sourcing: Getting the Basics Right
Whether you are a small 10 person organization looking for your next strategic hire or a large multinational hiring 30 developers for offices around the globe, the best practices for sourcing tech talent remain largely unchanged.
So, let's look at some of the preliminary steps involved in your quest for top tech talent:
1.    Develop a Hiring Roadmap
Recruitment may be one of the more creative processes in HR. But, organization and planning also play a crucial role. Particularly when hiring for hard-to-fill roles like IT and product engineering. Mapping your existing talent with your future talent needs can provide you with a better understanding of what you are looking for and where you'll find talent.
Project management or productivity analytics tools can help you understand how your current employees are performing. You also get a better sense of who's doing what. Tools like Asana, Basecamp, Trello, or Google Sheets should ideally help you identify key skills and expertise gaps within your organization. A central repository of employee job roles and functions will provide you with a much better view of your current talent capabilities.
Now, once you have all of this data, you should be in a better position to predict your future talent needs.
Most organizations perform a strategy-planning exercise as a part of their annual budgeting every year. Unfortunately, talent acquisition leaders or HR teams are seldom a part of this discussion. HR teams are usually handed a fixed budget every year that rarely reflect market realities. Getting a seat in the annual budgeting discussion is key to building a successful hiring roadmap for tech talent. HR leaders looking to become a strategy insider within their organizations must be able to demonstrate the value talent brings to the organization. It here that you can lay down your goals, initiatives, and investments needed to rope in top technical talent.
2.    Determine the Scope of a Role
Once you have built a hiring roadmap, you have a better understanding of your tech talent needs for the year. You know what positions you're looking to fill and timelines for each hire. The next step is to define what these roles look like and the value these hires will bring to your organization.
Job descriptions
A job description is your first opportunity to make a good impression on potential hires. Most organizations take a one-size-fits-all approach to creating job descriptions. Unfortunately, this practice is not effective when looking to attract top technical talent. Technical candidates often have very different job search criteria than their non-technical counterparts. Additionally, you may have roles that are completely new to your organization or unique to your line of business. Tailoring descriptions adapted to the context of your organization is crucial to ensuring the right match. You must define core tasks that the job entails and highlight any ancillary skills needed for product creation or special projects.
Most technical positions require some level of familiarity with the latest tools and technologies. It is important to keep in mind that while keywords are recommended, using too many buzzwords or jargon can distort clarity. Try to emphasize the specific tools and technologies that will be used in your organization and also mention in-demand technologies that are being used in your industry. Technical candidates tend to pay a lot of attention to the marketability of their skills when choosing employers, so, being offered the opportunity to learn new skills at your organization is bound to pique their interest.
Finally, cultural fit is essential for technical teams to succeed. Factors like diversity, inclusion, and equal career advancement opportunities are key considerations for potential employees. Highlight how technology teams collaborate to solve problems in your organization and be sure to mention core values such as innovation, learning, and transparency.
Identify your challenges
Get hiring managers and functional heads onboard the recruitment process and ask them to outline their biggest challenges and how they expect potential employees to solve them. Refer to your hiring roadmap and chart out what your short-term and long-term goals are. By understanding the gaps in your organization's existing skills and expertise, you'll be able to find candidates who can help you overcome them.
Design a competitive compensation plan
As much as we'd like to think otherwise, compensation is one of the most important factors that influence candidates' decisions when it comes to accepting a job. Perform compensation due-diligence. Platforms like Glassdoor can provide you with the industry standard for technical roles. Use bonuses and stock-options strategically. It is common practice for technology companies to have arbitrary vesting periods in order to improve retention. This strategy often backfires as employees who are held hostage to their equity, will not be productive and will not put your organization's interests first. Provide flexible compensation plans that inspire responsibility and compel employees to do their best every day.
3.    Speak the Same Language
A big part of technical recruitment is being able to speak the same language as your candidates. Your candidates have spent a significant time training and learning and they are passionate about their work. As a recruiter, it is crucial that you are able to speak the industry language you are hiring for. If your candidates sense that you have little idea about the job role and what it entails, chances are they won't trust you with their careers. While you don't need an advanced science degree or be a coding pro, you do need to be able to connect with them. A basic idea of programming technologies, team hierarchies, certifications, and tools will lead to much more meaningful conversations during initial screening and interviews.
Get familiar with platforms like GitHub and StackOverflow and join the conversation in online forums, community groups, and social media.
A rudimentary understanding of technical skills will also help you sidestep common pitfalls of tech recruitment such as prestige hires. You'll be able to make more objective decisions based on your independent assessment of candidates.
4.    Use the Right Sourcing Channels
The low unemployment rate in the tech industry means that a majority of your candidates are passive candidates. So, traditional job boards may not prove to be effective for sourcing technical talent. To reach them requires a more strategic course of action and most importantly, the right channels. Let's take a look at some of the best sourcing channels for technical talent.
GitHub
GitHub is one of the largest code repositories on the web. Developers around the world store their code and projects they are working on. This makes GitHub one of the best databases for developers and tech recruiters. Developers categorize their codes under programming languages they've used. You can search GitHub for repositories (projects that a person has hosted on GitHub or copied/forked) using up to three qualifiers: language, location, and followers. For reference, followers on GitHub are indicators of social proof. So, the more the number of followers a user has, the better their credibility. You can then filter the results by choosing Users from the menu and reorder as shown below: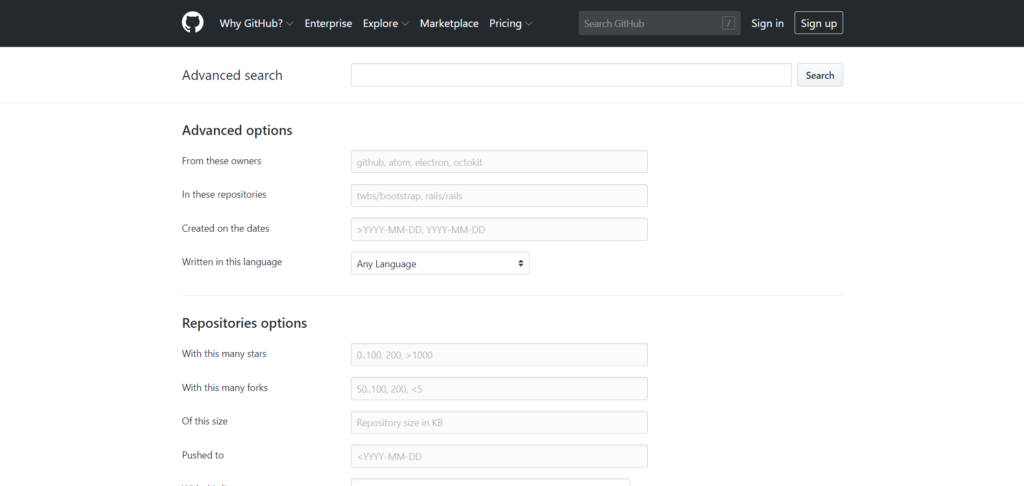 A lot of users list their email addresses on their profiles, making it easier for you to reach out.
Stack Overflow
Stack Overflow is the world's largest community for programmers, particularly coders and developers. Members on Stack Overflow typically use the platform to ask and answer technical questions and share their knowledge in the community. Users are awarded badges (gold, silver, and bronze) based on the number of answers they've contributed to the site. By performing a user search you'll be able to view their language specializations, reputation, and answers. Stack Overflow also features a paid option for recruiters that allows you to post listings, search candidates, and create a company page to showcase your brand.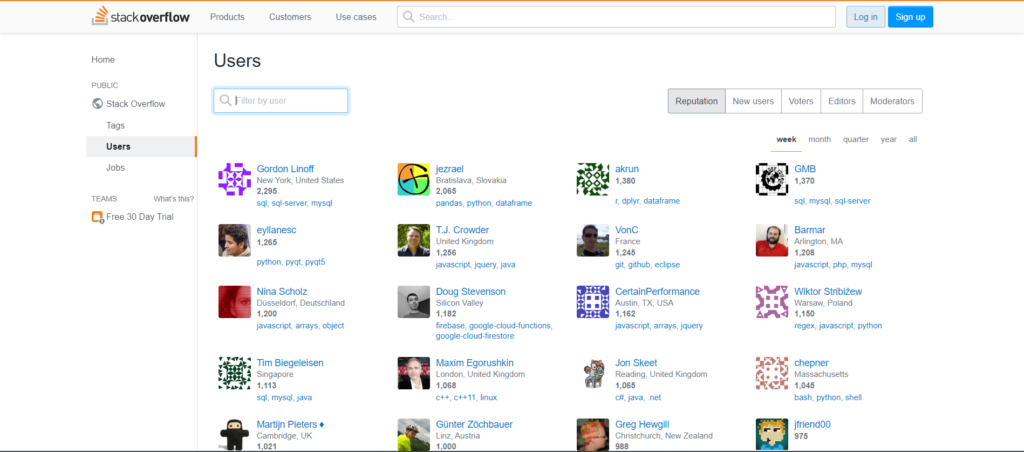 AngelList
AngelList is the world's largest marketplace for startup jobs, particularly technical roles. The platform was launched in 2010 to connect angel investors with startup founders. AngelList has since diversified into a startup resource directory that also matches talent with employers. The platform offers early-stage startups the opportunity to connect with interested candidates and reduce time-to-hire. AngelList allows you to only contact candidates that have expressed interest in your organization which makes the hiring process a lot more faster. Recruiters can create a company profile and pitch their brand to candidates. AngelList remains a largely untapped sourcing channel for most organizations which makes it an even more compelling proposition for startup recruiters.
LinkedIn
While LinkedIn is one of the most popular sourcing channels for recruiters, driving meaningful engagement with tech talent is challenging due to the sheer number of candidates and recruiters on the platform. LinkedIn groups are a great way to break through the clutter and engage with talent. Industry groups on LinkedIn typically feature an active community of candidates and thought leaders eager to share their ideas and expertise. You can easily request to join relevant industry groups to gain a better sense of tech talent available on the platform. Additionally, LinkedIn serves a great branding platform for both employees and employers.
Joining conversations about your company or industry will help you position yourself as an employer of choice.
LinkedIn Recruiter is yet another helpful tool that allows you to access LinkedIn's entire network of active and passive candidates. You can filter results based on location, job titles, and industries. LinkedIn's powerful algorithm-based recommendations match you with your ideal candidates instantly. By combining the prowess of LinkedIn groups and recruiting tools on the site, you can narrow your search to the best-fit tech talent for your organization.
Tech Recruiting Events
While digital platforms and channels might help you connect with a larger talent pool, nothing beats in-person interactions when it comes to recruitment. Events for your local tech community such as hackathons, meetups, and career days can be very effective for establishing strong relationships with candidates and learn more about their career aspirations and capabilities. You can use this as a launchpad to build your employer brand and stand out as a thought leader in the industry. The best thing? You don't need to spend a fortune hosting these events at a hotel or resort, instead, invite candidates to your office and give them a glimpse into what it is like working with your organization.
Referral Programs
Referral programs are one of the most popular and effective channels for hiring tech talent. Employee referrals can dramatically reduce your cost-per-hire and improve new hire performance. Referrers usually look out for their referrals and help onboarding them. However, it is essential to keep a few best-practices in mind when designing an employee referral program. New hires through referrals are more valuable when their referrers are around to familiarize them with the organization, which is why it makes sense to pay referral bonuses over a few months after a person is hired. So, start building your referral program to hire the best in technology.
5.    Measure, Optimize and Repeat
No two organizations are the same. Your workplace culture, practices, and values are unique to your organization. So, what works for some might not work for you. When developing your talent sourcing strategy for technical positions, it is important to measure the impact of every decision or process in your hiring roadmap. Find out what sourcing channels are most effective for your organization and double down on them. Your hiring roadmap and ATS solutions should provide you with the requisite data on the efficacy of your hiring practices. Next, optimize and tweak your sourcing strategy when required. Finally, repeat the steps that brought you the most success.
Talent is the biggest driver of competitive advantage today. How you go about acquiring, nurturing, and developing talent will determine your success as an organization. Put these strategies to use and hire the best in tech.
---
Authors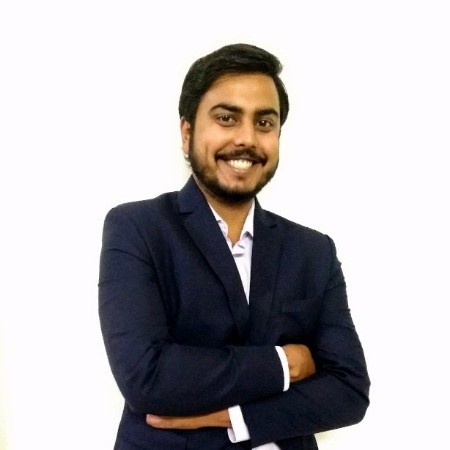 Sushman is a contributing editor at RecruitingDaily.com and writes about how organizations can succeed with recruiting technology. With a background in B2B tech publishing and events, Sushman strives to make dry, technical copy engaging. When not writing, Sushman enjoys craft beer and motorcycling holidays.
Recruit Smarter
Weekly news and industry insights delivered straight to your inbox.