If you're running a small to mid-sized business, building, tracking, and managing an effective recruitment stack on a budget can be challenging. Especially when you're competing with organizations with hundreds of thousands of dollars' worth of recruiting spend.
However, that shouldn't keep you from developing a great recruitment stack. Today, you can put together an incredibly effective recruitment technology stack without shelling out a small fortune every month on expensive software, in-house resources, and change management. If you use the right mix of solutions, you can develop a recruiting stack that meets your needs and addresses major recruiting challenges as you head into the new year.
In this article, we look at:
What is a recruiting stack
What does an ideal recruiting stack look like
Which tools should you consider deploying
Building a recruiting stack on a budget
So, let's look at how you can use the most basic, inexpensive or even free recruiting tools to compete for talent with organizations using much more sophisticated software.
What is a Recruitment Technology Stack?
A recruiting stack is a bundle of technologies that recruiters use to find, attract, and hire talent. A recruiting stack will help you improve the business impact of your recruitment activities and allow you to connect and hire more qualified candidates. By using the best recruitment solutions out there you can hope to outperform your competitors in the war for talent.
What Does an Ideal Recruiting Stack Look Like?
An effective recruitment technology stack covers the entire candidate journey from awareness to onboarding. By creating a technology strategy that covers every candidate touchpoint in the journey, you can improve your candidate experience and significantly increase conversions.
An end-to-end recruiting technology stack for an SMB typically includes one or more tools for each stage of the recruitment process:
Recruitment Marketing and Employer Branding
Talent Sourcing
Candidate Screening
Interview Scheduling and Management
Employee Onboarding
While an operational website and active social media handles are pre-requisites to deploying most of these solutions, additionally, you might also want to create a Glassdoor profile for your company to help potential job seekers learn more about your culture and employee experience.
Recruitment Marketing Tools
Recruitment marketing plays an integral role for small businesses looking to attract top talent. While some would argue that your employer brand and reputation grow organically, technology can certainly do a lot of heavy lifting for you. Providing a better candidate experience and driving visibility through content marketing and social media are just a few ways in which recruitment marketing tools help you position yourself as an employer of choice. Here are a few budget-friendly tools that can help you boost your recruitment marketing efforts and draw the best talent to your company:
AgoraPulse: A social media marketing solution, AgoraPulse offers recruiters a rich array of features to build social engagement, improve branding, and benchmark against competitors. It can be used across all major social platforms like Facebook, Twitter, LinkedIn, Instagram, and YouTube. Additionally, its social listening capabilities and InboxZero enable you to respond to candidates and prospects proactively at scale. It is the one-stop -hop for all your social recruiting strategies. It also offers a 28-day free trial for users who want to take it for a spin before zeroing in on a subscription plan.
Zoho Recruit: The first comprehensive recruitment solution in our list, Zoho recruit features multiple capabilities including a dedicated CRM, career pages, automated job postings across popular job boards, customized email and SMS templates, and social media job postings. Zoho is one of the most affordable solutions in the market, with subscriptions starting at $25/user/month.
Freshworks: Freshteam by Freshworks is another end-to-end recruitment platform that offers cost-effective recruitment tools for SMBs. Built around a traditional ATS, Freshteam allows recruiters to create and post jobs, manage all communication in one place, build career sites, and connect to multiple sourcing channels. Like Zoho, Freshteam covers the entire spectrum of recruitment workflows to help businesses hire better. What's more? Freshteam has some of the most competitive subscription options out there with the Sprout package offered free for businesses with up to 50 employees. For a free plan, Freshteam punches way above its weight, making it one of the must-have solutions for SMBs on a shoestring budget.
GoHire: GoHire is yet another excellent product for SMBs looking to get the most bang out their buck when it comes to recruiting. GoHire features advanced employer branding tools such as career pages, job postings, application forms, along with core recruitment modules like ATS, interview management, and talent assessment tools. With special plans for early-stage startups and SMBs, GoHire is very competitively priced with plans starting from $40/month.
Breezy: Breezy has emerged as one of the preferred recruitment automation solutions for SMBs for its feature richness and advanced recruitment marketing capabilities. Breezy offers candidate management with pipeline creation, automated job posting across leading job boards, candidate communication suite, and careers sites. It also provides a module for candidate sourcing as well. What makes a great option for SMBs? It offers a free subscription plan that includes a host of features that are typically billed as premium by many recruiting software companies. Paid plans start from $149/month, which include advanced features like mobile apps, task management, video assessments and more.

CareerBuilder:

A long time player in the recruitment marketplace, Careerbuilder offers a comprehensive recruitment solution that includes modules for recruitment advertising, candidate sourcing and job matching. Best known for its resume database, Careerbuilder also sports some of the best recruitment marketing features as well. From job posting across niche job sites to social referrals, Careerbuilder is a great tool for SMBs looking to land qualified talent quickly.

TalentLyft:

Geared for SMBs looking to attract talent through content marketing, TalentLyft's recruitment marketing solution offers career sites, talent networks, career events, and careers blogs. With subscriptions starting at $49/month, TalentLyft is one of the most compelling best-of-breed recruitment solutions out there.
Candidate Sourcing Tools
As the war for talent rages, candidate sourcing has become one of the most important recruitment activities. Sourcing opens up new talent pools you had no access to before and enables you to reach out to not only active candidates but also passive talent who otherwise wouldn't apply because they aren't aware of your company or job vacancies. Let's look at some of the most cost-effective sourcing tools at your disposal today:
Talent Assessment Tools
Pre-employment testing and resume screening are time-consuming processes and cause major bottlenecks in hiring. Talent assessment tools and testing software have evolved over the past few years to automate screening and help recruiters choose the right candidates for open positions. However, as technology and skills become more specialized, you might need solutions that cater to specialist positions like a software developer or data architect. Here are a few screening pre-employment testing solutions that can help you asses candidates more efficiently:
Interviewing Tools 
While job interviews have largely remained unchanged over the past years, the shortage of qualified candidates is compelling organizations to approach interviews in a more structured manner. Moreover, the rise of remote work and the gig economy have broken through geographical barriers when it comes to talent acquisition. Video interviewing tools and scheduling software is driving this transition where employers can conduct structured interviews with candidates who live thousands of miles away. Also, the evolution of AI and machine learning have helped employers understand candidates much better and are empowering recruiters to make data-driven hiring decisions. For SMBs looking to tap into a rich global talent pool, interviewing tools can come in handy. Here are some of the best interviewing tools you can use to hire your next great candidate:
Onboarding Tools
What does an ideal first day for a new hire look like? A ton of paperwork and a blur of meet and greets with colleagues? That doesn't sound too productive, right? Employee onboarding has for long been a major pain point for organizations of all sizes. Today, when the workplace is becoming more employee-centric, it is crucial that you develop a structured onboarding process that helps new hires ease into their roles at your organization. Onboarding tools are key to ensure a smooth transition. Here are some budget-friendly tools that can help you deliver a delightful onboarding experience:
There you have it. By using a combination of integrated suites and best-of-breed solutions, you can build a formidable recruitment technology stack for under $400/month. Depending on your industry the cost could go up if you invest in niche talent matching and assessment platforms.
So, what are you going to add to your recruiting tool stack? Let us know in the comments.
---
Authors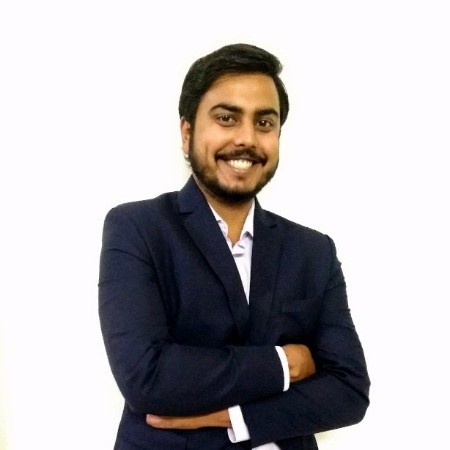 Sushman is a contributing editor at RecruitingDaily.com and writes about how organizations can succeed with recruiting technology. With a background in B2B tech publishing and events, Sushman strives to make dry, technical copy engaging. When not writing, Sushman enjoys craft beer and motorcycling holidays.
Recruit Smarter
Weekly news and industry insights delivered straight to your inbox.