Credit Union Makes Big Investment in HR, Sees Even Bigger Payoff
"younger workers expect a clean, simple user experience equivalent to what they're accustomed to in their personal lives"
Think back to the last time you visited a career fair. Do you remember which companies surrounded your booth? Probably not, because I bet they all looked the same.
Millennial and Generation Z workers grew up in an age of overwhelming content and on-demand services, teaching them to tune out anything that's not relevant or efficient. This, combined with unemployment at its lowest in 50 years, means job seekers have a plethora of options and only the companies that know how to navigate this new norm will win.
No one understands this better than Arizona Federal Credit Union (AFCU), a federally-insured credit union with 12 branch locations across the Phoenix area. AFCU, which prides itself on offering members an easy, intuitive experience, wasn't taking that same approach with employees – and it showed. Just three years ago, the credit union had a 52% turnover rate within the first year of employment. Managing over $1.6 billion in assets from 125,000 members meant the stakes were high, and AFCU knew it needed to practice what it preached – so it turned to Oracle.
Not your mother's job fair
One of the biggest recruiting challenges isn't getting a candidate interested in the position. It's getting them excited to apply for the role. AFCU realized the best way to solve this problem was by eliminating the paper application and replacing it with a simpler digital alternative.
The credit union leveraged Oracle HR technology to develop a mobile-friendly application to be showcased on tablets at recruiting events, removing the need for candidates to finish their applications later on and ultimately increasing the number of applications the credit union receives. And if a candidate insists on completing the application afterward, recruiters' business cards include a QR code to immediately pull up the application, eliminating the time-consuming online search that often pushes prospects to give up entirely.
Making online feel like in-person
But not everyone sources opportunities through career fairs where physical technology, such as iPads, can be utilized to guarantee on-the-spot application submissions. The majority come through third-party websites, where a company's open position is just one of thousands. This poses the question: How do you create an online candidate experience that's just as good as in-person?
AFCU decided that customization and simplification were key. Rather than hosting applications on a third-party site, the company makes every effort to link back to its landing page, removing competition and allowing the company, rather than a third-party site, to control the user experience – all the way down to customization of the page layout. And once users are on AFCU's landing page, internal teams are able to track, measure and customize the candidate experience.
"From our credit union landing page to our application page, we can track and see how long people are spending on it," says Elias Medina, director of recruitment and training, Arizona Federal Credit Union. "If they [applicants] actually exit out without doing anything, we can see that too."
In practice, let's say a large number of applicants drop-off at the fifth question of the online application. AFCU can pinpoint what's happening, identify likely causes, and alter the question to make it more appealing to answer.
All done by day one
So, you've won the application fight, but the battle doesn't stop there. According to a study by SHRM, 17% of new hires leave a company within the first three months and 15% of those who resign attribute it to ineffective onboarding.
Until a few years ago, AFCU handled its entire onboarding process via Excel spreadsheets and paper forms. If even one of those 40+ forms were done incorrectly, the team would have to backtrack, slowing down the process and creating a frustrating experience for both the new hire and HR department.
Through its use of Oracle HCM Cloud, AFCU's onboarding process is now 100% electronic and automated. The onboarding packet, which can even be completed on a mobile device, is done before the employee's first day. If something is filled out incorrectly, the system corrects the issue before moving on to the following section, removing human error and guaranteeing paperwork only has to be done once.
This digital approach not only enables new hires to hit the ground running but has also saved the credit union 60 hours per month in onboarding-related tasks. Imagine what you could do with that amount of time back!
Reaping the benefits
While no major transformation comes without its challenges, AFCU makes a case for why the work is worth it. In 2016, their employee attrition rate within the first year of employment was 52%. By 2018, that number was down to 29%. The company has also seen an increase in both the number of Generation Z applicants, as well as the number of candidates who claim to have a positive recruiting experience with the company.
It's important to remember that younger workers expect a clean, simple user experience equivalent to what they're accustomed to in their personal lives. And in the minds of Gen Z and Millennials – who will soon make up over half of the workforce – clunky, difficult-to-use technology is an indication of what working for that company will be like.
When asked what advice he'd give to companies considering mobile recruiting and electronic onboarding systems, Patrick Smith, payroll, benefits and HR systems specialist, Arizona Federal Credit Union, says, "Don't be set in your ways when you're going about this… because you'll probably come out the end with a much better, much more streamlined process."
---
Authors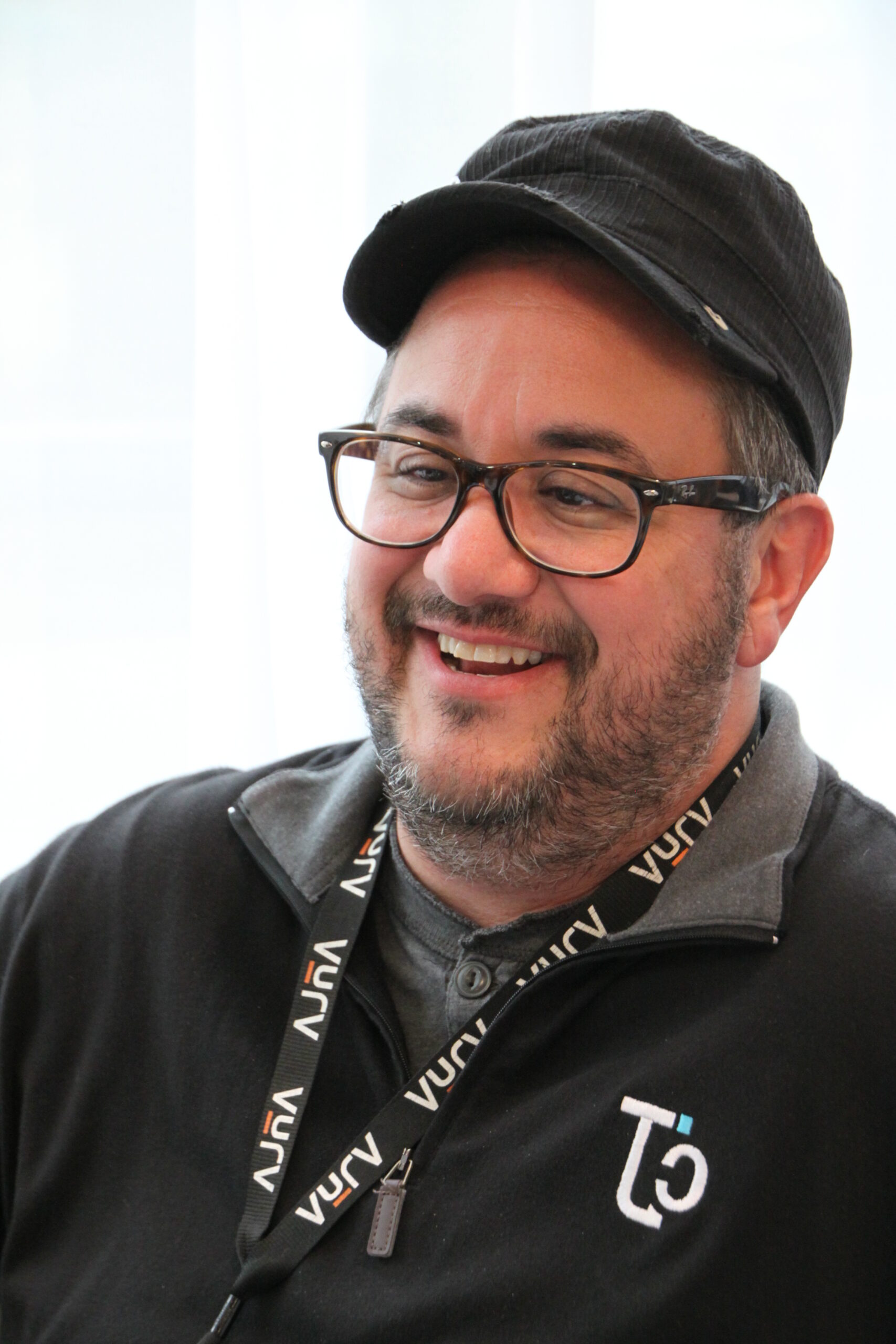 William is the President & Editor-at-Large of RecruitingDaily. At the intersection of HR and technology, he's a writer, speaker, advisor, consultant, investor, storyteller & teacher. He's been writing about HR and Recruiting related issues for longer than he cares to disclose. William serves on the Board of Advisors / Board of Directors for 20+ HR technology startups. William is a graduate of the University of Alabama at Birmingham with a BA in Art History. He also earned an MA in American Indian Studies from the University of Arizona and an MBA from Case Western Reserve University.
Recruit Smarter
Weekly news and industry insights delivered straight to your inbox.