While specialized, in demand positions in fields such as tech and healthcare seemingly dominate the recruiting conversation, the fact of the matter is, these niche searches are much more the statistical exception to the workforce rule.
The majority of job openings, as any seeker can tell you, are far less picky when it comes to attracting candidates.
High volume, hourly workers constitute 59% of America's workforce, according to the Bureau of Labor Statistics; of this majority, fully 70% of those were paid at or below the federal minimum wage of $7.25 an hour.
These positions, largely, do not require proactive sourcing, technical prescreening or the sort of long term relationship building are the hallmarks of exempt recruiting or executive search.
Who I Am: Why Admin Recruiting Is Harder Than It Looks.
They might not require the same amount of technical skills or industry expertise as their salaried or more experienced counterparts, but the fact is, hourly recruiting isn't easy.
Contrary to popular opinion, some of the most common entry level positions can be the most frustrating to fill, since it's often difficult to differentiate between candidates who look largely similar on paper.
This makes screening and selection something or a hit or miss, more or less. And nowhere is this phenomenon more true than when it comes to recruiting for administrative positions.
While the hard skill sets and minimum qualifications for administrative candidates aren't prohibitive enough to prevent most people from applying, finding that intelligent, attentive, flexible and articulate needle in a haystack is a whole lot harder than it looks.
The supply and demand problem in administrative hiring isn't that there are too few candidates, like hiring tech or engineering talent; if anything, it's that there's just too many candidates to truly find the diamonds in the recruiting rough.
The hard truth is that soft skills really are the thing that makes or breaks an administrative hire. Fighting your way through the pool of prospects and finding the best and the brightest talent in a sea of otherwise superficially similar candidates isn't easy.
But these five simple strategies just might help any potential employer make admin hiring a little easier.
Stronger: 5 Simple Steps for Hiring Top Administrative Talent.
Try these strategies to attract better initial candidates:
1. Be more specific in your job postings.
Just like candidate resumes can look the same for recruiters, many listings for admin positions come across as "same job, different company." These generic and cut and paste sort of descriptions may yield candidates, but they fail to really speak to your company culture, what it takes to succeed in the role and at an employer and why top administrative talent should want to work for you instead of the competition.
Every new hire can create competitive advantage, and the thing about entry level talent is, you're looking largely for potential – which means speaking not what candidates can do for you, but what you can do for the candidate, both in the short term and as a potential career destination.
Aspirational language, unique messaging and a differentiated employer brand will inevitably lead to better matches – and better hires – than the cut and paste approach too many employers currently take when recruiting for administrative roles.
2. Use Skills To Screen Out Candidates.
In addition to attracting higher quality applicants, another simple step for more effective administrative hiring is to include more specific minimum requirements for the role and adding as many prerequisites as you think are required to get the talent you really want, not simply one who checks the few boxes required in most employers' administrative job postings.
Obviously, candidates will continue to apply for positions whether or not they're qualified, but for the most part, this is an easy tactic for reducing overall volume by increasing the criteria for which candidates must self select. More requirements also means resume screening and candidate selection can be much more streamlined and much less subjective, reducing time to fill while also increasing quality of hire.
There is a fine line here between too few and too many requirements, however, so if you notice that after adding additional requirements or skills that there's a noticeable drop off in applicants, or if there just isn't a high enough supply of applicants to keep pace with hiring demand, you can always scale back your self-imposed barriers to entry as needed.
Chances are, though, if you're realistic, that's not going to be required.
3. It's All in the Title.
There are a million openings (literally) for "administrative assistants" (or some vanilla variation) posted every year. That's why a simple way to stand out from the competition is to consider giving these positions a more eye-catching – and enticing – job title.
Creativity can go a long way here, but make sure it's not too grandiose or misleading – unless you're a retail bank, it's not realistic to advertise for entry level roles with VP type of titles.
You also do not want to trick, fool or mislead your candidates as to the fact that the role, ultimately, requires the same sort of administrative work as positions with more mainstream sorts of titles. Instead, you want to appeal to more highly skilled applicants, or those who desire a company with opportunities for career growth and want more than just another job.
The best way to do this is by choosing job titles that align with internal career paths or professional job levels within your company, and providing a clear picture of where these jobs fall within the greater organizational hierarchy (and how to climb the ladder).
4. The Best of Both Worlds.
Instead of simply hiring a dedicated admin, many companies have found success in hybridizing these support roles with other job openings. This is effectively killing two birds with one stone if done right, meeting multiple organizational needs with a single hire.
Consider distributing many of the administrative responsibilities you'd assign to a dedicated headcount more evenly amongst your current team; while this can often require a little bit of heavy lifting to reorganize your employees' workforce and workload, you're able to ensure that the most critical administrative tasks and duties are deputized to employees you already trust and know are qualified to handle them.
If many of these duties can be delegated or minimized for your new hire, you may be able to change the candidate profile towards a higher impact, higher qualified candidate who brings more to the table than someone whose job duties are restricted to support or admin duties.
Make sure to ask your current team what their greatest needs are in a new hire, and whether or not those supersede their willingness to take on more administrative work in order to facilitate filling these capability gaps. You'll be surprised how seldom you'll get any pushback from workers on a trade off that almost always pays direct dividends for everyone in the department.
5. Word of Mouth Matters the Most.
It's surprising that no matter how crowded or competitive the online recruitment marketing industry has become, almost 80% of job openings are actually never even posted to the public. Businesses instead rely heavily on professional networks and personal recommendations to fill open roles, which means for these mostly SMB employers, word of mouth is critical for recruiting success.
As any experienced recruiter knows, referrals and personal recommendations yield higher quality, more qualified candidates than simply posting a job and praying for the best. This goes for administrative positions, too; always make sure to ask your current employees for referrals and reach out to your network for recommendations before opening the online floodgates.
Most of the time, you'll find you don't have to even post a position to find the right fit for any administrative role – assuming you can make word of mouth work for you. If you can, it's the most powerful message any employer can send – and the most likely to resonate with the kind of administrative candidates your company is looking for.
In The End: Streamlining Administrative Screening and Selection.
Remember, getting the right administrative talent interested enough in opportunities at your company to actually apply is only the first step; it's a marathon, not a sprint, and speed can truly kill admin recruiting success.
After you've developed enough viable candidates to begin moving from application to selection, you'll need to do more due diligence on candidates than you're probably used to to ensure that you're objectively hiring HiPos and A Players instead of simply putting warm butts in seats.
As administrative positions don't often come with a lot of prerequisites or upfront requirements, this inevitably means your screening process has to be more subjective than for more experienced hires.
There are many automated assessments and preemployment tests designed to filter candidates and find fit that are scaleable and effective, but for recruiting admin talent, personalized screening is by far the best bet for employers to understand who they're really hiring for admin roles and minimize any unpleasant post-hire surprises.
The best way to do this, of course, is to meet with as many candidates in person as possible; never underestimate the value of face time in real life to really give you a feel for the personalities, professional expectations, polish and packaging that separate great administrative candidates. While interviewing as many candidates as possible takes time in the short term, it's often a great way to stop the revolving door and reduce backfills in the long term.
The better the fit, the more likely they are to stick around, so don't rush to make a decision just because you have an opening and there are a ton of interested applicants. When recruiting admins, employers have the luxury of time and selectivity; if you want the best, make sure that you wait until you find a candidate you're truly happy with, not just one you're willing to settle with.
None of these recommendations are revolutionary, of course, but following these simple steps will inevitably lead to more effective, efficient admin hiring and happier candidates and clients. Which is really the whole point of recruiting and hiring – administrative or otherwise.
Period.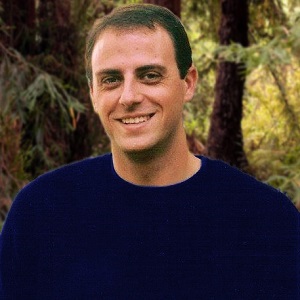 About the Author: Larry Alton is a professional blogger, writer and researcher who contributes to a number of reputable online media outlets and news sources. A graduate of Des Moines University, he still lives in Iowa as a full-time freelance writer and avid news hound.
Currently, Larry writes for Inquisitr.com, SocialMediaWeek.org, Tech.co, and SiteProNews.com among others. In addition to journalism, technical writing and in-depth research, he's also active in his community and spends weekends volunteering with a local non-profit literacy organization and rock climbing.
Follow Larry on Twitter @LarryAlton3 or connect with him on LinkedIn.
---
---
Recruit Smarter
Weekly news and industry insights delivered straight to your inbox.