Amid the once in a lifetime crisis, COVID-19, the sudden economic slowdown has brought a foreseeable global recession that transformed business strategies and the labor market. In such uncertain times, organizations have to adopt an agile workflow to survive. Business owners need to change their priorities according to the needs of the consumers.
Creativity, innovation, and the ability of real-life problem solving are still the most precious skills in today's economy!
As the lockdown rolled over the world, numerous companies had to transition to remote work quickly. The worst thing is most of them were unprepared. This gave an immense rise to the need for digital transformation. However, you may still ask, what does it have to do with the talent recruitment sector. These stats will certainly provide you an answer:
According to a report by Glassdoor, every corporate job receives at least 250 applications on average.
A Deloitte survey shows that more than 50% of companies are trying to adopt digital tools for their hiring team.
According to a report by Financial Times, the world's witnessing the biggest financial crisis since the Great Depression.
With such an unprecedented transitioning recruitment process, talent acquisition departments and HR also understand the need for effective and reliable digital solutions to aid their hiring process in this ever-evolving labor market. The organizations that already have digital recruitment strategies have a great edge over their competitors
So, how is digital transformation helping recruiters to shift towards virtual hiring? Let's read on to find out more.
Digital Transformation in Recruitment – What is it?
Digital transformation refers to the acquisition of data solutions and technology to eliminate or simplify admin tasks while increasing the efficiency of operations across various departments of a company, including the hiring teams.
Keeping that in mind, digital transformation in recruitment is the use of technology dedicated to solving the numerous challenges in the process such as the increasing volume of candidates, fluctuating hiring needs, budget cutbacks, and inability to arrange in-person interviews and meetings. Companies use digital transformation in recruitment to reduce new employee turnover.
It's also a no-brainer that during COVID-19 and once it ends, a lot of companies might witness a decrease in their recruitment budgets. If you want to continue keeping your recruitment process effective and budget-friendly, your business must undergo digital transformation and hire remote developers for the proper functioning of the operation side of the process.
It's still very fascinating to see how strategies such as online video interviewing, digital candidate experience, and digital assessment changed from "nice to have" to 'business-critical'.even when you just need to hire remote developers.
How Digital Transformation Positively Impacts Recruitment
Now, here's the time to look at the bright side of digital transformation for recruitment.
1. Analytics On The Go
Recruitment technology provides you exclusive access to real-time and up to date data overview. It allows you to locate any areas of improvement that help you to execute the finest recruitment strategy. Additionally, it'll also provide you real-time updates and data on the things happening with the employees that allow you to adjust and make changes in the processes as per your requirements.
These technologies also have simple and easy-to-understand dashboards that allow you to view key metrics and make faster conclusions. This also allows you to make necessary changes faster in your recruitment strategies. With the help of the data received through recruitment technologies, for instance, online assessment scores, you can automate interview schedules.
While this is one example, there are multiple other ways AI is helping automate the interview scheduling and other recruitment activities.
2. Recruitment In High Volume    
Digital Recruitment technology also allows hiring managers to manage a large volume of applicants. By the end of 2015, the number of applicants per opening on an average was 59 and it went down to 30 as 2019 arrived. This was all due to a booming economy and a fall in unemployment. However, for 2021, it's predicted that an estimate of 200 million full-time workers has already lost their jobs due to COVID-19.
With that said, recruiters must already prepare to receive a plethora of job applications. With the help of the appropriate technology, your recruiters can easily sift through the applications and shortlist the most eligible candidates. It also allows you to maintain your high standards of hiring, regardless of the volume of applicants.
There are a lot of technologies that can help you manage bulk applicants easily such as pre-employment testing and interview scheduling.
3. Data Security
Recruitment through digital transformation not only implies the use of technology to hire people, but it also means to enhance the skillsets of team members to benefit your organization from the transformation.
Cybersecurity challenges arise with every technology, such as confidential information of candidates, payment records, etc., which should be kept safe, without any risk of security breaches or data leaks.
While using digital transformation it is imperative to put such cybersecurity at the top of your priorities. With risk management, it is easy to balance fast service and potential threats, what is required is the modern way and awareness amongst the team members regarding digital security.
This way digital transformation helps in boosting security policies and procedures and provides a cloud-based infrastructure to efficiently deal with the increase in candidate traffic and storage demands.
Are You Ready for Digital Transformation in Recruitment?
A great number of areas in business have sped up their digital transformation because of numerous factors (including COVID-19). E-commerce is growing like never before. Meetings and events are happening online. And, people are spending more on collaboration tools.
This certainly makes it clear that recruitment is no exception. If you want to keep the recruitment department of your business on the top, you must take advantage of the technology available. In the remote working space these days it is beneficial to hire remote developers for any kind of queries or problems faced.
---
Authors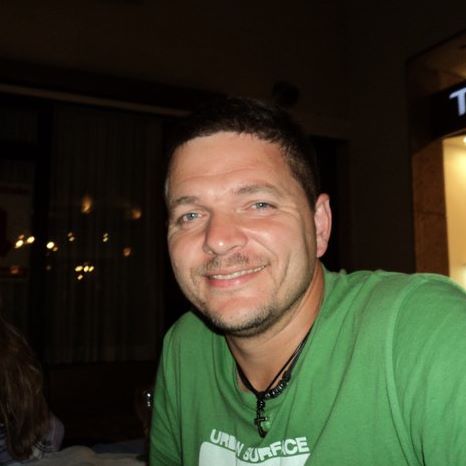 Holding a Bachelor's degree in Technology and 2 years of work experience in a mobile app development company, Jason is focused on making technology digestible to all. Being someone who stays updated with the latest tech trends, he's always armed to write and spread the knowledge. When not found writing, you will find him answering on Quora while sipping coffee.
Recruit Smarter
Weekly news and industry insights delivered straight to your inbox.