U.S. Workers Stay Put… And Seek Second Incomes
The COVID-19 pandemic has made American workers conservative. Most of them plan to stay where they are since they don't believe new jobs are waiting for them.
That doesn't mean they're content. Nearly half of them plan to look for a second source of income. In fact, two new surveys—one from outsourcing firm Yoh and the other from recruiting technology provider Jobvite—paint a sobering picture of the U.S. workforce. Which now includes more than 38 million unemployed people.
Jobvite's 2020 Job Seeker Nation Report found that 46% of workers need additional income to supplement their main job's pay. Evidence of the financial toll imposed by the pandemic. But worse than that, 19% of the workers surveyed say they, or an immediate family member, have gone without food for 24 hours because they didn't have the money to buy any.
It's not surprising, then, that 78% of Americans plan to sit tight, as Yoh found. Especially when more than 69% don't believe they could find a new position if they looked.
That doesn't mean workers will stay where they are under any and all circumstances, however. More than two-thirds of those 44 and younger (69%) and 55% of their older colleagues would change jobs if they thought their employer wasn't doing enough to keep them safe.
What Candidates are Looking For
If they do look for a new job, expect candidates to still ask questions about how a position will fit with their overall goals. Jobvite said career growth is still the most important consideration in their decision-making process, cited by 56% of workers. That's followed by compensation (54%), healthcare and retirement benefits (49%), and the ability to work remotely (33%).  
What's not clear is whether workplace safety is as important to talent acquisition as it is to retention. But it's worth noting that a full 50% of workers told PwC that they'd stay away from their employer's facilities because of COVID-19 fears. At the same time, 24 percent won't use public transportation for their commute.
Employers seem to understand the workforce's nervousness. According to Gartner, 64% of HR executives are giving the employee experience a higher priority than they did before the pandemic. 
Making reality match their aspirations may be difficult. As Gartner HR Practice Vice President Elisabeth Joyce said, "The return to the workplace is not just an operational challenge, it's a human challenge." 
Employers need to be transparent about their decision-making, Joyce said. And for reasons that go beyond keeping current workers on board. How employees react to a company's reopening will become known outside of the organization. So the decisions leadership makes now will "define their employment brand for the next several years."  
Doing Business
On the ground, the pandemic continues to drive activity throughout the recruiting space. Some of this week's moves:  
JazzHR released a white-label platform that allows partners to incorporate its ATS into their own solutions. The company hopes the move will help its customers and partners "strengthen client and candidate relationships, while also creating a new recurring revenue stream," said CEO Pete Lamson.
Jobvite rolled out an integration with Ultimate Software that allows employers to better connect talent acquisition data to post-hire performance. Jobvite already had an integration with Ultimate Software's UltiPro, but describes the new link as a "standard, repeatable and cost-effective" connection with UltiPro Onboarding.  
DaXtra Technologies announced an integration with Medworking's medical job boards Radworking.com, Hospitalistworking.com, and Cardioworking.com. The companies said combining DaXtra's medical skills taxonomies and search capabilities will help employers find medical candidates more quickly.  
Hourly and shift-job board Snagajob released On Demand, a new platform that allows employers to adjust their staffing needs in real-time. The product allows for "push-button" hiring and can virtual interviews.
HackerRank launched the HackerRank Remote Hiring Solution, which enables end-to-end skills-based hiring remotely. The product includes a virtual whiteboard capability, interview guidelines, an industry skills rubric, and interviewer scorecards.
---
Authors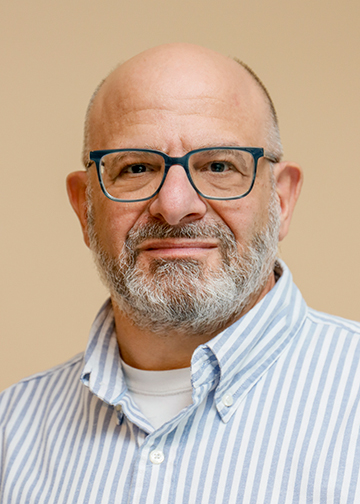 Mark Feffer is executive editor of RecruitingDaily and the HCM Technology Report. He's written for TechTarget, HR Magazine, SHRM, Dice Insights, TLNT.com and TalentCulture, as well as Dow Jones, Bloomberg and Staffing Industry Analysts. He likes schnauzers, sailing and Kentucky-distilled beverages.
Recruit Smarter
Weekly news and industry insights delivered straight to your inbox.