Virtual Technology and Candidate Experience Aren't the Same Things
How employers treat the workforce matters, even when the labor market's crowded. Business conditions always change, after all, so today's flood of job seekers could be next year's drought. 
"Experience matters all of the time," said Chad Sowash, co-host of Chad & Cheese: HR's Most Dangerous Podcast. "The people who don't understand that are the ones who don't care about tomorrow. They just care about filling the requisition in front of them." 
To offer a personal experience in the era of travel restrictions and social distancing, many employers have turned to virtual recruiting platforms. Providers such as Beamery, GR8 People, Paradox and Eightfold have expanded or enhanced their platforms to offer more virtual recruiting options. Meanwhile newcomers like Turazo have reported a noticeable uptick in interest since the pandemic began.
Adopting virtual solutions makes perfect sense. Digital conversations may not be the same as face-to-face interviews. But at least recruiters, hiring managers, and candidates can look each other in the eye.
But "solutions" aren't "replacements." Videoconferencing may have taken off, but webcams can accomplish only so much. For example, workers say their corporate culture has taken a beating over the last several months. Digital meetings, or not.
Research by the business ratings and review firm Clutch found that nearly two-thirds of employees—63%—spend less time socializing with colleagues either in-person or online since businesses moved them to remote work. And while employers have provided greater access to communications tools since March, they've failed to maintain the level of comradery and cohesion they had before the virus appeared.
Where's the creativity?
It's telling that 35% of companies haven't hosted any kind of virtual social event since the pandemic began. And barely 20% have staged professional development events mixing social and business activities. All this indicates that organizations aren't being particularly creative with their use of virtual communications.
Meetings? Sure. Happy hours to keep the team cohesive? Not so much.
Granted, Clutch's research examined the impact of virtual solutions on culture, not the getting-to-know-you aspects of recruiting. But it does demonstrate that facilitating an effective culture—including a positive digital candidate experience—is about more than videoconferencing or collaboration technology.
Companies need proactive plans to build trust and accountability among both employees and candidates, executives say. As well as a strong digital infrastructure to support them. 
Those plans should consider the long term. The millions of people now on unemployment "are human beings and need to be treated like human beings," Sowash said. Providing them with "the great experience they deserve as human beings" and keeping them out of a black hole isn't only the right thing to do. It also aids the brand.
When candidates return to dominance in the labor market, and most recruiters agree that they will, the employers they favor will be the ones who treated them well. Even when they were the runner-up for a job.
"Focus on technologies that are going to provide a great experience and help candidates up-front from an expectation standpoint," Sowash said. "Whether it's matching or using conversational AI to do early screening, don't waste their time."
Doing Business
The pandemic is still driving activity throughout the recruiting space. Some of this week's moves on the ground:  
iHire unveiled a service to help laid-off employees find new jobs. Virtual Outplacement Services combines personalized job-seeker support with iHire's career-management platform. The company positions the outplacement services as being affordable and "compassionate."  
Salary.com launched a tool to help employers organize and manage their job descriptions. Called Job Architect, it can be used as a standalone product or an integrated component of the company's CompAnalyst platform.  
GR8 People extended its offer to new users for 60 days of free access to its virtual event solution. The feature connects an employer's existing videoconferencing platform to GR8 People's recruiting tools, allowing customers to avoid investing in capabilities they already have.
Snagajob released On Demand, a platform that allows employers to adjust their staffing needs in real-time. The product allows for "push-button" hiring and facilitates virtual interviews.
The new HackerRank Remote Hiring Solution enables remote end-to-end, skills-based hiring. It includes a virtual whiteboard capability, interview guidelines, an industry skills rubric, and interviewer scorecards.
Recruiting platform BountyJobs announced a partnership with employment screening company provider Crimcheck. BountyJobs said it has the largest partner network of any recruiting marketplace.
---
Authors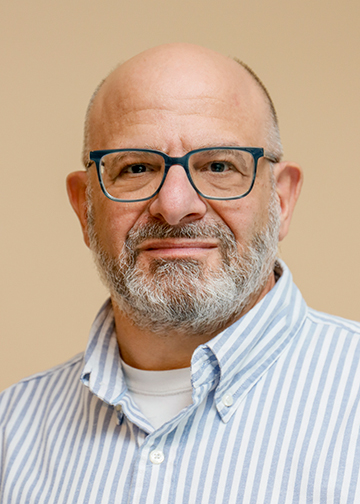 Mark Feffer is executive editor of RecruitingDaily and the HCM Technology Report. He's written for TechTarget, HR Magazine, SHRM, Dice Insights, TLNT.com and TalentCulture, as well as Dow Jones, Bloomberg and Staffing Industry Analysts. He likes schnauzers, sailing and Kentucky-distilled beverages.
Recruit Smarter
Weekly news and industry insights delivered straight to your inbox.