Fireside chat with William Tincup & Daniel Fellows of Get-Optimal
I've known Daniel for years now. We've orbited each at different jobs and have talked on the phone, ahem, Skype, ahem, Zoom more times than I can count. He's one of the genuinely good people in our industry and he's trying to solve a real problem. 
While he was at Indeed he noticed something about job ads that weren't quite being addressed. We all know job ads (generally speaking) are horrible. With advances in technology, like Textio, we can make the language and performance of a job ad better. Cool.
And, with the societal conversations from #metoo #loveislove to #blacklivesmatter, it seems like we know that job ads should focus more on diversity, inclusion, belonging, equity, and equality (DIBEE). Again, cool.
So let's say that all that is true for a moment. That fancy new job ad is a glorious tree in the middle of the forest. Cool. Well, that's where the opportunity is for Daniel & Optimal. If no one sees your glorious tree, then so what. Seriously, so what.
Optimal is in the game of making it easy for folks to find your job ad. Think SEO for job ads and you'd be close. Optimal is in the business of optimizing your job ad. Turns out, the more people that consume your lovely job ad, the better. News at 11.
A bit more about Daniel…
Daniel is the founder and CEO of Get-optimal. Probably the most excited individual on the planet when it comes to the humble and heavily neglected Job Ad. From his time at Indeed and now with Optimal, Daniel knows a great deal about the global problem his business is solving. He previously worked on solving technology challenges at behemoths; Nokia, Microsoft, Vodafone, LifeWorks, and most recently held a Director of Marketing role at Indeed.com – the world's largest search engine for jobs.
The happiest digging in his record crates, Daniel lives with his wife Ali and two energetic boys in South London.
It's important to note and make clear that not only do I like Daniel and Optimal, I'm also an advisor to him/his company. That's how much I like the opportunity. My involvement shouldn't change your opinion of Daniel/Optimal one way or the other. I think it's (more) ethical to disclose these things.
With all that said, let's get to the interview. 
Q1: Work-related, what's keeping you up at night these days?
People losing their jobs and livelihood on a massive scale is very troubling on many levels. We all know how work provides structure, enables us to explore our passions and gives financial stability, and improves our mental wellbeing. Get-Optimal like all startups fluctuates, having started in the middle of Brexit and now being in the eye of a global pandemic it's undoubtedly tested our vision, strategy, and character.
Get-optimal automates and optimizes Job Ads online, whether you're recruiting five folks a year or 95,000 like our largest client, we're well placed as companies move into automation and recruitment technology adoption.
Q2: What's your short term (>3 years) vision for Get-Optimal?
We've accomplished stage 1 or 3 stages which were launching, testing, and iterating our on-demand Job Ad optimization platform. Get-Optimal has a growing global client base across staffing, direct employers, and small to medium-sized businesses.
Stage 2 is to automate and scale; within the next 12 months, our R&D team will take Get-optimal onto the next step of our journey, and launch our Saas Machine learning AI platform which will enable Get-Optimal to meet the demands of optimizing millions of Job Ads in near real-time across many global partner platforms.
Q3: What's your long-term (<3 years) vision for Get-Optimal?
Realizing stage 3 of our journey combined with contributing to tangible equality of opportunity and representation in our workplaces. D&I is part of the DNA of Get-Optimal. Professionally I've been hugely frustrated at the inertia and acceptance of 'that's just the way it's always been' while at previous companies. All of our data and research work prove and demonstrate that gendered wording commonly employed in Job Ads maintains gender inequality in traditionally male-dominated occupations.
Our awesome technology team at Get-Optimal built and launched a Gender Decoding tool back in November 2019. Our gender decoding tool analyses and removes subtle gender-coded language and unconscious bias from your Job Ads. Get-Optimal takes care of inclusion for you. The gender decoding is included in every Job Ad we optimize, it's part of our main product.
We optimize Job Ads for inclusivity alongside ensuring your Job Ads are optimized for SEO.
Q4: You'll know Get-Optimal has reached its full potential when?
When I'm working less than 16 hours a day, and the grey hairs decrease. Aside from that, when folks realize that the humble Job Ad is the most critical piece of marketing recruitment collateral they have. We have a collective responsibility to do better, to care, and to ensure all gender and racial bias is removed at source.
Q5: What advice do you give leaders regarding evaluating technology?
Seek the experiences of the users and customers of the companies you're evaluating. 100% of Get-Optimal customers are referenceable. That's one of our core values, not just a statement framed on a wall.
Also, how does that technology fit into your recruitment technology stack, what problem is it specifically solving, and will it enable my team or me to do more? Is it measurable or nice to have? In my experience, I work with folks that I like and have shared values with.
---
Authors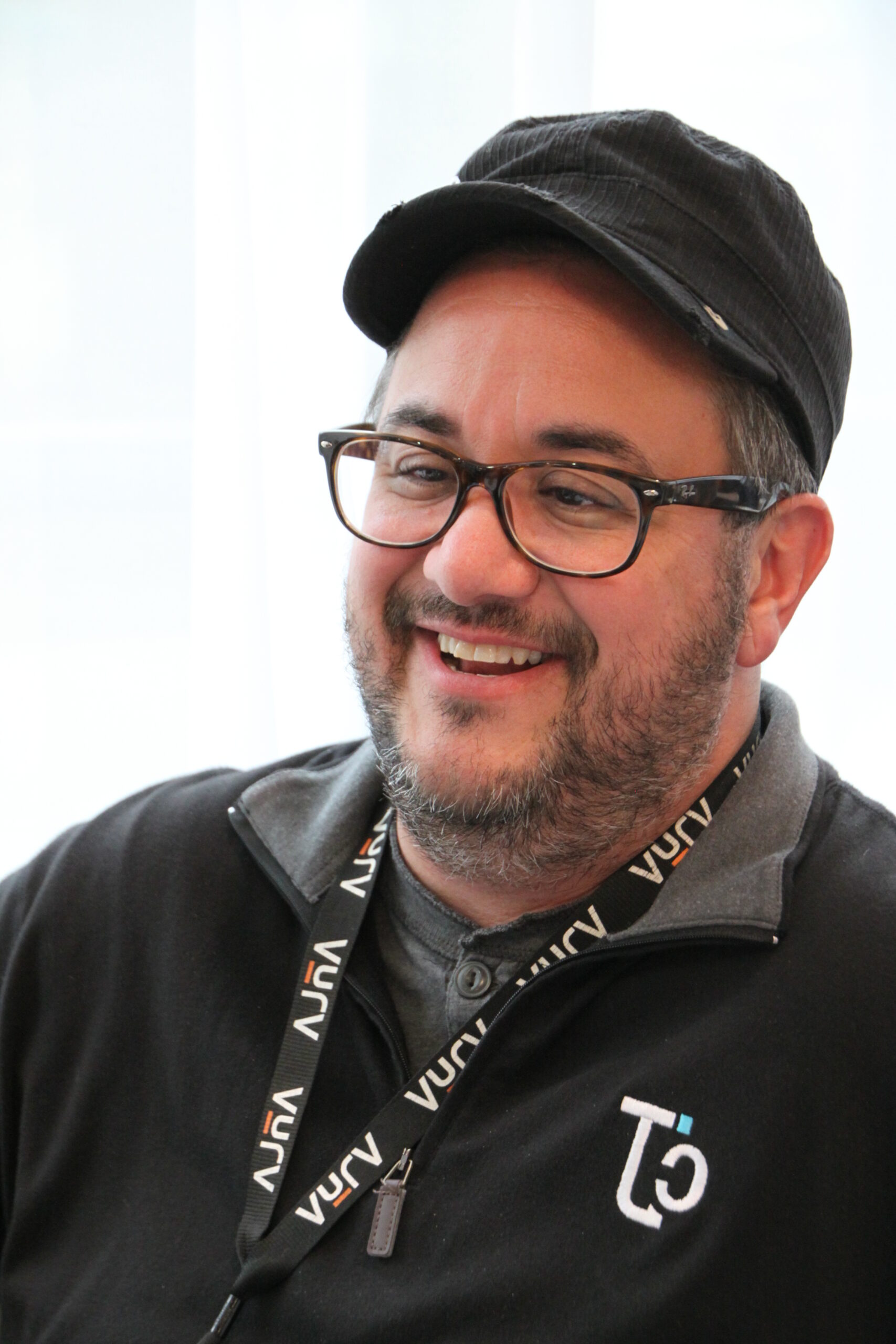 William is the President & Editor-at-Large of RecruitingDaily. At the intersection of HR and technology, he's a writer, speaker, advisor, consultant, investor, storyteller & teacher. He's been writing about HR and Recruiting related issues for longer than he cares to disclose. William serves on the Board of Advisors / Board of Directors for 20+ HR technology startups. William is a graduate of the University of Alabama at Birmingham with a BA in Art History. He also earned an MA in American Indian Studies from the University of Arizona and an MBA from Case Western Reserve University.
Recruit Smarter
Weekly news and industry insights delivered straight to your inbox.