The "recruiting is marketing and candidates are customers" mindset is driving interest in a traditionally overlooked aspect of the job search: candidate engagement.
There isn't really an official definition for it, but candidate engagement generally refers to how responsive candidates are to a recruiter's interactions and how positive they feel about their overall recruiting experience.
Candidate experience is supposed to be a top priority these days. A CareerBuilder survey found 82 percent of hiring managers view candidate experience as "very or extremely important." Only 32 percent of candidates, however, rate their experience as "very good."
Clearly, there's a disconnect. That also means there's a lot of room for improvement, but recruiters can't tackle this problem on their own.
All kind of recruitment technologies are touted as solutions to recruiting's problems but for candidate engagement, technology truly does have the potential to make a huge, positive difference.
Improved screening technology
One of the biggest complaints candidates have is how long it takes to hear back after submitting an application.
iCIMS found that a typical resume spends 38 percent of the time stuck in the screening phase, and a SHRM survey of recruiters found it takes an average of nine (9) days for them to even start screening candidates, let alone get back to them.
Since recruitment technology is generally designed to streamline or automate high-volume, repetitive tasks, using technology to speed up screening just makes a lot of sense. A new class of technology called AI for recruiting has emerged to solve this very problem.
Instead of recruiters spending dozens of hours per week manually reading resumes, this type of AI technology can learn what the job requirements are and automatically screen, grade, and shortlist candidates for the role.
This means you can get back to candidates days, even weeks, earlier. This avoids the hated drawn out job application timeline. As well, recruiters can avoid losing candidates to competitors due to an unnecessarily long process
Using technology to improve candidate engagement
A Software Advice survey found the top request from job seekers is more communication.
While job seekers still value a human touch first and foremost, they're realistic they're not always going to get it. Randstad found 82 percent of job seekers believe the ideal recruiting interaction is a mix between technology and personal, human connection.
Luckily, there are many technology tools that recruiters can use to improve communication.
Start off with the basics by using software that can automate communication as much as possible, whether it's through email, SMS, or messaging. Make sure that even with your automated outreach, your messaging is personalized and sounds like a human.
Newer technologies such as chatbots are an intriguing innovation that promises to provide real-time interaction to candidates.
These recruiting chatbots can be used to collect information from candidates, ask screening questions, answer FAQs, and even schedule interviews with a human recruiter.
Whichever tools you choose to improve your candidate communication, keep in mind that even a brief interaction can create a positive impression. This means candidates will be more likely to re-engage with you in the future and share their positive reviews with others.
It's a win-win for everyone.
---
Authors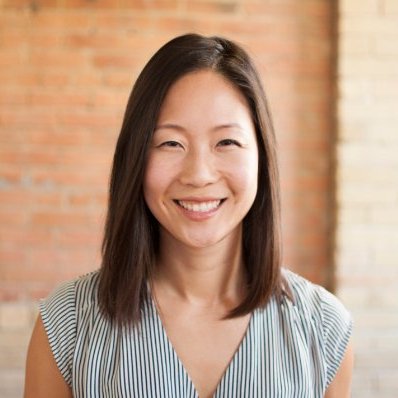 Ji-A Min is the Head Data Scientist at Ideal, AI for recruiting software that automates time-consuming tasks such as sourcing, screening, and messaging. She has a Master's in Industrial­-Organizational Psychology and her interests include data-based recruitment, HR tech, and diversity. Follow her on Twitter @ji_min or connect with her on LinkedIn.
Recruit Smarter
Weekly news and industry insights delivered straight to your inbox.