Recruiting, as a rule, kind of sucks when scale is involved. It's no secret that most corporate recruiters feel overwhelmed with too many resumes to review, or too many requisitions to manage. The average job posting gets around 250 applicants for every opening, and the average in-house recruiter is handling between 40-50 open requisitions at any one time.
That means, even with a conservative estimate, most recruiters have to deal with 10,000 candidates at any one time.
Of course, for every 250 job seekers applying for posted jobs, that scale becomes relatively irrelevant – after all, only one is going to actually get hired.
Only about 10 are going to get the courtesy of a personal call, and of these, about half will get invited for in-person interviews, which means that 96% of applicants are essentially irrelevant in the recruiting process for that particular position, and their associated metrics are more or less meaningless.
Big Data in Recruiting: Does Size Matter?
This example underscores a challenge that's endemic to both big data and recruiting – an emphasis on quantity and volume instead of quality and relevance. Most big data evangelists would claim that the millions of data points generated by unqualified applicants are intrinsically valuable, but the analytics generated by these inputs must be predictive, not prescriptive, to have any sort of real value.
That is, big data should tell us what's going to happen and what we can do better instead of what can happen or what we did wrong.
This seems to be the source of confusion for much of the conversation on big data and recruiting – the focus on measurement for the sake of measurement is metrics.
Contrary to popular belief, all data is not good data; without a case use or business application for analytics, you're basically doing the quantitative equivalent of recruiting without a job description. How do you know what you're looking for if you don't define it up front?
The term "big data" scares a lot of us, but the truth is, it's a misnomer – all data, by definition, is small. The only thing that's changed is that we just happen to be generating a whole lot more of it, and that it's more easily captured and collated. But most thought leadership would tell you it's enough to collect these data points, build benchmarks and, like some Dan Brown book, patterns and problems will suddenly become self-evident. If only it were that easy. Spoiler alert: it's not.
Data collection (and the construct of "big data") is inherently passive – in fact, the millions of information points being generated by your talent organization daily are nothing new, and the huge majority is collected without any sort of strategy or intervention.
Analytics, on the other hand, must be active, and require transforming raw data into a story compelling enough to create the kinds of iterative improvements and minor changes that are the ostensible end goal of dealing with "big data."
You can't sit back and wait to see what the data suggests, which is kind of like posting and praying with numbers; instead, you've got to mine the data you've targeted to solve a specific, pre-identified problem, an approach similar to proactive talent sourcing for a hard-to-fill role that's already been opened.

More Data, More Problems?
Becoming a data driven recruiter means knowing less about how to collect and interpret analytics than where opportunities for improved efficiency and efficacy exist within the recruiting process and being able to back that up with some statistical validation.
Gut instinct still has a place in recruiting, and should be the foundation for approaching recruiting analytics – you've got to make assumptions in order to test them.
Look at any case study for any company using big data effectively, and while their approach to analytics might be innovative or the required analysis complex, most of the time, they're simply collecting proof of something that's really, really obvious.
You probably don't need a ton of numbers to know that, for example, if you don't offer mobile application capabilities, you're going to miss out on a ton of potential job seeker traffic. Knowing how much traffic you're missing out on, how much that's costing your business and whether or not implementing a technology to solve this problem is going to create demonstrable ROI is the optimal outcome, and that, like recruiting, is about relevance, not volume.
Could be the only candidates you're missing out not having mobile aren't going to get hired in the first place, in which case, even if that's 90% of potential applicants, as we've seen before, might not be worth making a chance if the one most likely to get hired is much more likely to apply via desktop than mobile device.
Analytics can tell us what not to do as much as they can inform what we should be doing, and like automating assessment questions as part of the application process, this can help screen out the BS and save an inordinate amount of time for recruiters by ensuring relevance and applicability for achieving a specific outcome.
Like those ATS or HCM based prescreening point solutions, however, your approach when formulating a question for big data should be a simple one: will this help me make better hires cheaper and faster than before?
If not, than don't waste your time – like candidates who get knocked out before they're even under consideration, they're constantly being collected in your system without you doing a damn thing. But there always could be a future opportunity that's a better fit – and unlike recruiting, in analytics, the opportunities are infinite.
For more on how to put analytics to work at your work, make sure to check out the Data Driven Recruiter, presented by Jibe.
And don't forget to register for our complimentary webinar, How to Become A Data Driven Recruiter, on March 5 at 2 PM ET, where I'll be breaking down data tips & tricks from the talent trenches with Jibe CMO (and all around bad ass) Ivan Casanova.
Click here to register now. It's going to be awesome.
---
---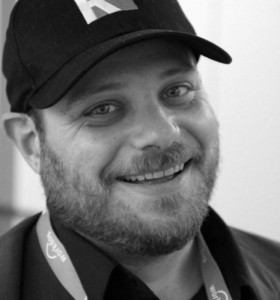 Matt serves as Chief Content Officer and Global Thought Leadership Head for Allegis Global Solutions and is a partner for RecruitingDaily the industry leading online publication for Recruiting and HR Tech. With a unique background that includes HR, blogging and social media, Matt Charney is a key influencer in recruiting and a self-described "kick-butt marketing and communications professional."
Recruit Smarter
Weekly news and industry insights delivered straight to your inbox.