Here's the thing; as sexy as we make social out to be, and as much emphasis as we put on concepts like talent communities and targeted content, the fact of the matter is that what's new and what's next isn't always the most effective when it comes to generating results.
In fact, according to the 2014 Career XRoads Source of Hire report, referrals still accounted for the top external source of hire at 19.2%, second only to the 41.9% o positions that are filled internally.
Compare that to "direct sourced" candidates – those ever elusive passives who form the focus of an increasingly inordinate amount of time and money at many recruiting organizations today.
Those represented only 12% of all hires, with another 3.1% coming from "pipeline" (or talent network) activities, which is less than those much maligned traditional job boards, which still accounted for a full 15% of all successful searches last year.
Take a step back for a minute and look where you're spending most of your time and allocating most of your resources in recruiting today. It's more than likely on that 15% or so that come in through social media, employer branding, recruiting CRMs and marketing campaigns, not to mention the myriad of other strategies that fall under the sweeping umbrella of "direct sourcing."
In recruiting, it's our natural tendency to look outside before looking in; after all, it's easier to search for candidates on LinkedIn or by building elaborate Boolean strings than it is to search most traditional applicant tracking systems.
Similarly, it's easier to acquire outside talent than it is to develop it from the inside, and it's far simpler to source from external social networks than it is to leverage those professional networks that your employees have already built.
Everyone Is A Hiring Manager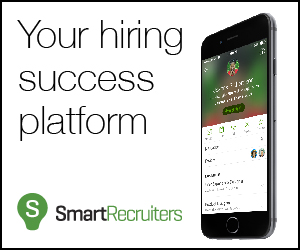 As everybody in this business already knows, recruiting is a team sport, with various stakeholders having some say in which candidate ultimately receives an offer.
Most employers err on the side of too many cooks in the kitchen, adding unnecessary days to fill while aversely impacting the candidate experience by extending what's likely an already draconian and overly complex process.
This is OK, of course, but the fact is that in the absence of standardized feedback, collaborative communications and timely turnarounds, such added scrutiny often asinine, and always extraneous.
Not that you're going to change the minds of most hiring managers that it's necessary for everyone, from the interns on up, to get the chance to check out a potential new hire before an offer is extended.
3 Keys To Building A Winning Referral Culture
With a few small changes to your hiring process, however, you can take transform chaos into competitive advantage – and make better hires more effectively and efficiently while simultaneously increasing retention.
That's a business case no employer on earth can argue with – and here are the top three things you can start doing today to make sure everyone in your organization thinks like a hiring manager and begins building a truly successful referral culture that wins out every time.
1. Increase Internal Awareness.
If you want current workers to bring an ownership mentality to recruiting and a sense of shared responsibility for attracting and retaining awesome employees, then it's imperative for recruiters to start providing tools and training instead of red tape and prohibitive policies.
This starts with making job opportunities easier for your current employees to find, apply for or share with personal connections and professional colleagues who might be potentially perfect fits for that recently opened requisition.
This seems not only intuitive, but an ideal that's actually reinforced by legislation and driven by compliance – most employers are legally required to post a position for a minimum period of time (normally 48 hours) internally before opening up the position to the rest of the world.
Unless an employee is lucky, though, they're unlikely to see that position open before the floodgates of external applicants are ultimately unleashed, because most employers require their current workers to constantly refresh or manually track openings on their internal careers site.
These tend to be even less user friendly or intuitive than even the most cumbersome and archaic applicant tracking system. And since these mostly reside on an employee intranet, buried deep in the bowels of a corporate firewall or VPN, forget trying to access these on a personal device. What's even more futile is trying to access internal careers sites from a mobile device like a tablet or smartphone.
Look, chances are you probably promised, somewhere in the recruiting process, that there was some sort of professional development or training opportunities at your organization, and that there was something akin to a "promote from within" mentality.
But if they can't even find and apply for open positions, how in the world do you expect them to be aware or opportunities to start generating the referrals that already constitute your single biggest source of internal hires?
Put simply, your employees are consumers of work, and if you can't provide them with a consumer grade job search experience, than just like their talent acquisition counterparts, they're likely to start their next job search on the outside rather than looking in. It's easier that way, after all – but it doesn't have to be.
Remember, org charts were the original "talent community." Don't be neglecting yours in favor of some network of active job seekers who've opted into your recruiting related e-mails.
2. Internal Mobility: Inspire Excitement, Not Fear.
Employee engagement, at least according to traditional maturity models, is always its highest right when an employee starts with an organization, and predictably plateaus, then plummets, the longer they spend in their roles.
Disengaged employees, of course, are not only less productive (and hence, making the business less profitable), but also the most likely to leave or consider looking for greener pastures and paychecks outside your organization.
The average cost to replace an experienced employee was estimated by Bersin and Associates to run around $11,000, which is a pretty steep price to pay for losing out on skilled internal talent to an external competitor. The easiest way to turn the tide on a disengaged employee, of course, is to move them to a new role or provide their next professional challenge – even in the case of lateral moves, employee engagement unilaterally spikes along with internal promotions and transfers.
If your organization requires a mandatory minimum that's longer than one year (which is, more or less, about average in terms of worker tenure today) before being considered for other roles at the company, then that's a policy that probably bears rethinking.
This prohibition probably isn't in place at any external employer, and if your A players are stuck in a rut by some employee policy, then the only way to preempt it is to get the hell out of dodge. That's not a win-win for anyone involved, saving maybe the recruiter on the other end of that recently opened req.
Also, it's absolutely asinine to require an internal candidate to fill out a form every time they express interest in another opportunity – at many companies, in those cases where an interested and qualified current employee does see and apply for an open position, they're required to fill out a form that often requires both their current manager and HR Business Partner to sign off on.
Both parties have an obvious interest in disrupting team dynamics or having to backfill a fully trained department member because they happened to have outgrown the responsibilities of the role for which they were initially hired. This leads to a widespread reticence for employees to raise their hands for any role that they don't perceive as a slam dunk or last stab at trying to stick around without getting stuck in stasis.
At the very least, many fear that informing their managers that they're interested in looking at other opportunities will open a professional Pandora's box that's liable to get them labeled a malcontent or team troublemaker who can't be trusted.
Either way, it's kind of a Catch 22 for a lot of current employees who want to be considered but can't do so without shooting themselves in the foot, first.
3. Candidate Experience Isn't Only For External Hires.
We talk a lot about candidate experience, but very rarely do we mention it in the context of internal mobility and referral hiring – it's a dialogue that's reserved almost exclusively for online applicants and talent that's at least only somewhat tangentially connected to an organization.
But since almost half your hires are people you already hired, it's important to remember that no maxim rings truer than that old aphorism that recruiting doesn't stop at onboarding or an accepted offer.
Internal candidate experience is everything. If it sucks, or involves prohibitive policies, potentially putative processes or simply imposes undue obstacles that external candidates wouldn't have to face (they get to opt out of having you contact their current managers on most every application, after all), then it's not only going to aversely impact your retention, but your referrals as well.
No one is going to tell a friend or colleague to apply at a company that treats them like crap as current employees, and no one is going to go out of their way to help a recruiter with introduction or connection requests when that same recruiter never called them back about that internal transfer they applied for.
It just makes sense – the better you get to know the employees on the teams for which you're hiring, the better insights and information you're going to get on the kinds of soft skills, culture and code that no job description can capture, and be better able to convey that information to internal applicants and their referrals alike.
No one wants to put existing relationships at the peril of a crappy and cumbersome applicant tracking system. That's why shining light on that black hole, and delivering the best possible candidate experience to your current employees and their connections, will not only render the most fertile source of hires, but also, those whose fit transcends a bulleted list on some generic job description.
This outcome is unique to internal mobility and referrals as a source of hire, since in both cases, the candidate knows exactly what it takes to survive – and thrive – in your company culture while avoiding the politics and pitfalls that can plague those candidates who had to be closed by recruiters instead of by their colleagues, clients and connections.
Offers become way easier when you're not the only person working on getting that letter signed and a start date set – and you better believe that your hiring stakeholders and those with a referral fee in the balance will finally work with you instead of against you to get that req closed out – which can be a pretty refreshing change for many recruiters, but one that's pretty easily realized.
All hiring is collaborative, after all – but it's how you leverage that collaboration that counts. That's why when you create a culture of referrals, you'll get more than just a few qualified leads – you'll get the collective recruiting efforts of your entire workforce.
Because if they're not recruiting and referring for you, odds are they're probably a retention risk, instead – and that's one risk that's too risky for any recruiting organization out there to take in today's cutthroat competition for top talent – including the ones already working for your organization.
That preexisting relationship should be a recruiting asset – and if it's not, well, you better get prepared for the exodus that's imminent, inevitable and easily averted.
To learn more about how to build a culture of referral based hiring, make sure to check out our upcoming webinar on Thursday, March 19 featuring Ben Gotkin and Jason Buss sharing real tips and tricks for real recruiting success presented in partnership with our friends over at SmartRecruiters. 
Click here to register today.
And make sure to check out Collaborative Hiring: Leveraging Social Software To Hire the Best Talent, a badass brand new e-book that's got everything you need to make sure your recruitment message gets heard by the right candidates – and referrals – across social networks and online platforms.
Download now to get your learn on in this exclusive SmartRecruiters resource on referrals. It's worth your time – after all, while the content is priceless, it's also completely complimentary – kind of like building up a culture of referral hiring and recruiting collaboration throughout your entire organization.
Disclaimer: Recruiting Daily was compensated by SmartRecruiters for this post. But their data and action items are actually pretty priceless, so in this case, the facts and opinions contained herein do, in fact, represent those of the publisher. Because we're all about building a winning referral culture, too.
---
---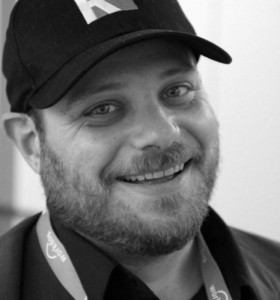 Matt serves as Chief Content Officer and Global Thought Leadership Head for Allegis Global Solutions and is a partner for RecruitingDaily the industry leading online publication for Recruiting and HR Tech. With a unique background that includes HR, blogging and social media, Matt Charney is a key influencer in recruiting and a self-described "kick-butt marketing and communications professional."
Recruit Smarter
Weekly news and industry insights delivered straight to your inbox.