Why are so many organizations, both in-house TA teams and agencies, continuously evaluating their ATS / CRM / whatever they use as a core system of record? Almost every day I hear someone in recruitment management saying, "I'd love to do more innovative things but we are evaluating our ATS / CRM and that's my main technology priority."
That's stopping them generating real wins.
Here are some of the things I think are important to consider here.
Almost everyone despises their primary candidate database. The reason for that is because it's not really intended to do anything except store information and enable workflow.
Most ATSs and CRMs have overlapping functionality. The ability to attach someone's candidate record to a vacancy and include notes on that record is available in most ATSs and CRMs. I've asked some of the world's leading experts why they were ever two separate categories of software within in-house recruitment and still have no credible answer. At least agencies don't tend to have two tiers on their system of record stack and now, thankfully, we're seeing the emergence of in-house tools like Greenhouse and Lever which can enable all the basic ATS/CRM tasks you need in one place.
Every organization is on a journey when it comes to recruitment. Some are at the beginning, trying to determine how best they should actually fill jobs. Some are in the improvement stage. Some are in transformation. Sadly, almost none (I estimate 5% of employers and 10% of agencies) are at the innovation stage, when everything they are now focused on is about generating competitive advantage and creating blue water between them and the competition.
Back to the ATS / CRM point. Yes, there are some ATSs and CRMs that are better than others but from my vantage point, this isn't really the area of recruitment tech in which transformation and innovation is happening. My advice is to stop procrastinating about your core system of record. The grass is only ever a tiny bit greener. Your core database might not be perfect but it doesn't really matter that much, to be frank. Get on with the process of bringing in technology which will genuinely make a difference; systems of engagement which will enable your recruiters to do more in less time.
OK, point made so now you've relieved yourself of the limiting belief that your ATS needs to be perfect now what do you do? First, start spending your thinking time reading up on the products which help you do more in less time. Here's my take on the quick wins. You can have all of this up and running in 12 months:
Media buying and placement products which determine where your candidates are online and then target adverts directly on their screen to bring them into your sphere or get them to apply for a job

Sourcing tools which scour your database as well as the public and non-public web to find people capable of doing the jobs you're recruiting for

Pipeline products which automatically serve candidates a personalized nurture experience and tell you precisely which are cold, warm and 'hire-ready' in real-time

Chatbots which can answer candidates' basic or awkward questions, so you don't have to; the truth is, people often want to talk to a chatbot ahead of talking to a human

Scheduling tools which manage your diary for you and stop you wasting time negotiating dates and times with candidates and hiring managers

Evaluation tools which assess candidates' abilities and tell you who's good and who's not so good
A lot of the above are machine learning-powered technologies. In effect, the products learn and get better with use. They all connect to your ATS for a seamless experience.
If you follow my advice above, as an employer, you will fill more jobs faster and as an agency, you will be more profitable by month 3.
---
Authors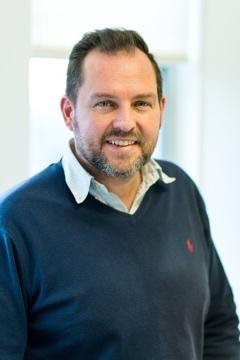 Adam Gordon is Co-Founder and CEO of #TalentLeadGen platform, Candidate.ID. Previously he was managing director of Social Media Search, in recruitment marketing at Havas, and in human resource services at PwC. He mostly splits his time between Glasgow and London. In his spare time, he plays squash, attends soft play with his kids and enjoys telling people why he thinks most employers are failing at recruitment.
Recruit Smarter
Weekly news and industry insights delivered straight to your inbox.