What Job Hunters Will Be Expecting From Your Company in 2021
While 2020 is finally in the rearview mirror (phew!), businesses continue to navigate the repercussions of the pandemic. This includes a dramatic shift in employee expectations, specifically when it comes to work-life balance and flexibility.
After almost a year of upheaval, where working conditions — and the world — changed dramatically, many people are entering the new year with new priorities. This will leave a lasting impact on the job market, as people seek out the roles and companies that have evolved in the wake of all of this change.
If you want to attract the best of the best, you'll need to meet those expectations. Here's how.
Remote work or (at the very least) hybrid work
As companies shifted to remote work during the pandemic, employees across the world got a taste of a fully remote workplace. Now they want more.
According to Slack's Remote Employee Experience index, 72% of knowledge workers now want a mix of in-office and remote work. Only 12% said they wanted to return to the office full-time. A PricewaterhouseCoopers study found that nearly a third of U.S. office workers never want to go back to the office.
There's been a clear shift in the desire for remote work opportunities, and this will be reflected in the job market. Candidates will seek out jobs that empower them to work where they choose. There are already entire job boards focused on remote work.
Many companies have already announced plans to move in that direction. Google, for example, shared that when it reopens its offices in the fall of 2021, the company is planning to test a flexible, hybrid work situation. Employees will be expected to spend three days per week in the office, which they say will lead to "greater productivity, collaboration, and well-being."
By allowing employees to work remotely, even just a few days per week, you increase your company's appeal on the hiring market — while supporting employee retention.
Schedule flexibility
Working from home wasn't the only shift we experienced as a result of COVID-19. As the where of our work changed, so did the when. Things like the lack of commute, parental responsibilities, and a lack of external commitments all impacted the hours employees have been working.
Some businesses empowered their teams to start and end days earlier or later, as long as they didn't miss meetings. Others empowered parents to squeeze in eight hours whenever it made sense to do so throughout the day.
No matter the approach, the increased schedule flexibility left a lasting impact. A survey by Adecco found that 75% of workers want to maintain schedule flexibility after the pandemic. And this desire isn't just coming from the bottom up. That same survey found 74% of executives believe it's time to revisit the work week's length.
Employees are starting to question the traditional 9 to 5 in favor of greater flexibility. They want to work different hours and even different days, building a schedule that better suits their lifestyle. And they'll actively seek out the companies that offer them that opportunity.
There are several ways you can meet those needs. You can create a daily two to three-hour period where everyone needs to be available for meetings or communication while allowing them to work their remaining hours whenever they choose.
You could introduce a weekend swap, so people are able to switch a weekday for a weekend day when required. Or you could empower employees to work only four days per week. At Unito, we did all three.
Take a look at your weekly schedule and consider how you can introduce greater flexibility, empowering employees to build their own work-life balance. This will become a huge selling point for job applicants.
Mental health benefits
For many, the past 12 months have been the most challenging of our lives, and they've taken an extreme toll on our mental health. The U.S. Center for Disease Control and Prevention surveyed over 5,000 adults and found symptoms of anxiety had tripled and symptoms of depression had quadrupled. Feelings of isolation, work and family-related stress, and grieving loved ones have put people through the wringer.
While a vaccine might spell the end of COVID, people will come through this experience with an increased focus on mental well-being. As a result, businesses can expect an increased demand for mental health benefits among candidates.
This might include access to therapists, allocated time off for mental health, or even access to apps or other technology that can be used for well-being. At Unito, in addition to mental health benefits coverage, we offer each employee a wellness fund of $1,000 per year. They can use it for anything that benefits their mental or physical well-being.  
Even if you can't immediately make a large investment in mental health technology or programs, simple recognition of mental health's importance can go a long way. Give time off when needed. Don't ask for details when someone needs a mental health break.
Provide resources where teams can get professional help. All of this will go a long way in showing potential candidates that their well-being matters to you.
A commitment to diversity and inclusion
Though COVID-19 is without a doubt the dominant storyline of 2020, the Black Lives Matter movement also made waves. After high-profile police shootings claimed several unarmed Black Americans' lives, racial inequality was once again put under the microscope. And inequalities within businesses are part of that discussion.
People of color still get paid less than their white counterparts in the same job with the same qualifications. Racial bias affects starting salaries and promotion opportunities, and roles more frequently occupied by Black Americans are widely undervalued.
Candidates with "black-sounding names" receive fewer callbacks than those with "white-sounding names." The list goes on.
This is no longer an issue that companies can remain neutral on. If your business isn't actively working towards improving diversity and inclusion, you are without a doubt missing out on awesome candidates. And if you don't adequately address issues of racial inequality, that reputation will follow your company.
Bring in professional trainers and make training sessions mandatory for staff. Provide resources. Hire someone to lead diversity and inclusion initiatives. Audit your hiring practices to see how you can eliminate opportunities for bias to leak in. And make all of these changes public, so candidates are aware of the steps you're taking.
Becoming the workplace candidates want
In 2020, businesses had to adapt on the fly to accommodate forced remote work. But now that the dust is starting to settle, you cannot return to the status quo. Employee expectations have changed forever. To succeed, you need to invest in all of your employees' well-being and become the company that job hunters are looking for.
Flexible schedules, hybrid work environments, mental health benefits, and diversity and inclusion aren't just recruitment tools. They also lead to greater employee happiness, which in turn drives productivity, motivation, and retention. That means you're not just making it easier to attract new talent; you're doing a better job of nurturing the talent you have.
The new year is the time for a change. But instead of just worrying about what's on the scale or in your savings account, take the opportunity to set the stage for a successful 2021. By addressing these developing candidate expectations, you can stay ahead of the curve, establish yourself as a progressive organization, and watch the resumes roll in.
---
Authors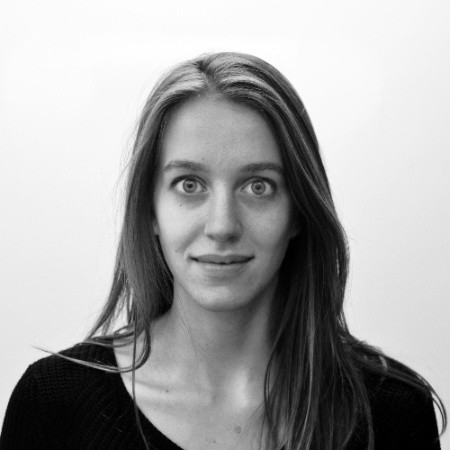 Sarah jumped straight into the startup and tech ecosystem after university and hasn't left. She started in venture capital investment, then moved on to business operations within startups, specializing in HR. She now leads Employee Success at Unito, a Montreal-based workflow management company.
Recruit Smarter
Weekly news and industry insights delivered straight to your inbox.