What Freelancers Want: How to Attract Freelance Talent
With many companies having laid off millions of people due to the pandemic the use of freelance talent is going to grow immensely in the next year. Platforms like Upwork have already reported huge increases in demand this year and that trend is unlikely to diminish.
So to attract these consultants let's take a look at what they want and how to work with them.
Finding Talent
Looking for potential freelance talent is more than just looking through an online profile. Companies need to look at more than just relevant experience and past projects, but also the traits that help teams succeed. Like communications, curiosity, and ability to learn.
As a freelancer myself, our cohort is easy to understand. We simply want the ability to showcase our skills by partnering with clients who make us an extended part of their team and help them solve problems.
Flexibility is the main reason why people choose to freelance. So companies should offer flexible hours and projects that align with their skills. Use freelancers to fill gaps not covered by your FTE's.
But don't micromanage your consultants. Give them a project and let them go.
Be clear about your specific goals for the project so they know exactly what you want. The last thing they want to hear on a kickoff call is an unprepared plan and confusion about the project. 
Look for freelancers who exhibit traits and characteristics such as:
According to the website Inc, the definition of that focus is "a true passion for building something great from nothing… willing to push . . . to the limits to achieve big goals." Most freelancers love the entrepreneurial aspect of their job and that drive and energy is easy to spot.
Businesses should search for individuals who are able to express their ideas and concerns to a variety of audiences such as project managers, CEOs, and other workers. Good freelance talent knows how to summarize their skillset and translate that to any audience.
Those freelancers who are constantly adapting by learning new strategies and improving their skills make an excellent choice. I look for people who are "constantly curious" and always learning. 
When vetting a freelancer, a good candidate will show interest and ask questions about the problems that the company is dealing with, and they will want to know the specifics. They should speak the language of your industry and be knowledgeable of the trends taking place in it.
Also, look at how they market themselves. Is their website nice? Do they have a podcast? What do they post on social media? There are clues here to help you evaluate them. 
Businesses should keep the following things in mind when it comes to attracting freelancers:
Provide the right milestones and definitive details for the project including all deliverables.
Write an accurate project description.
Set specific milestones and requirements for the project. Outline the deliverables you expect to have at the end of the project.
Give a good example of what the finished product should look like. This is especially helpful for design-related engagements.
Onboard the freelancer correctly by including them early and often with your project team. Make them as much a part of the team as you can so they know all the stakeholders and so they can gain a deeper understanding of your needs.
Leverage tools like Zoom, Slack, and texting to seamlessly keep your freelancer in the loop. I love to use Slack to communicate with my clients. It makes it much easier to not only chat but share files and links.
What Freelancers Want
Freelancers want to work with businesses that know precisely what they need (and are not afraid to admit that they do). Businesses and HR departments must change their ways to connect with the talent on these new terms and change their old ways of recruiting compared to hiring full-timers.
There is so much freelance talent on the market right now that your company could be leveraging to increase sales, generate more leads, or fix a broken process. My favorite tools for connecting with them include Upwork, Freelancer, Communo & Fiverr.
In fact, we are starting to see a "nichification" of the gig economy with industry-specific sites popping up such as MarketerHire (marketing), HR Lancers (HR & recruiting), and Biteline (dental hygienists).
I am predicting nearly every industry will eventually have their own freelance marketplaces to help companies adapt to the new way of work.
---
Authors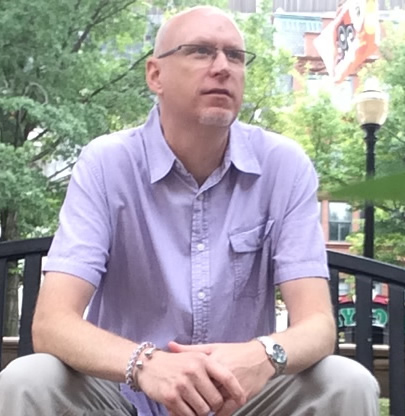 Considered the "mad scientist of online recruiting", Chris has been experimenting with recruiting technology since 1999. As the founder of RecTech Media, his job is to inform and educate the modern recruiter.
Recruit Smarter
Weekly news and industry insights delivered straight to your inbox.