How to Improve Your Veteran Recruiting Efforts
Believe it or not, we're well into Q4 2020. What a year this has been. I hope everyone is staying safe and healthy during these (dare I say it?) unprecedented times. From this point forward, this will be a COVID-free zone. I know we can all use a little break from that topic! Today, November 11th is Veterans Day.
In addition to honoring your Veteran employees, now is a great time to analyze your current Veteran recruiting efforts and start planning for next year. If you're not an Affirmative Action employer, you may be unfamiliar with the Vietnam Era Veterans' Readjustment Assistance Act (VEVRAA), a federal law that prohibits discrimination in employment against Veterans.
VEVRAA does the math for us every year – what a beautiful thing – and establishes a hiring benchmark goal based on the Veterans in the civilian labor force. The most recently established hiring benchmark goal set for Veterans was 5.7%. If you were unsure of what you should be aiming for with Veteran hiring, now you have your answer!
If you are an Affirmative Action employer, it's important to remember that this is a GOAL, not a quota. You will not be monetarily penalized for not meeting this goal. Of course, everyone is more than welcome to shoot for the stars if you're an overachiever like me!
How do you find Veteran Applicants?
Now that we know what we should be aiming for, how do we generate more Veteran applicants? Great question. There are plenty of vendors and sourcing options, but I won't get into that here.
If you haven't made local connections with Local Veterans' Employment Representatives (LVERs) and Disabled Veterans' Outreach Program (DVOPs), that's a great place to start. These individuals are specialists who have dedicated their careers to supporting Veterans transitioning into and growing within the workforce after their service.
You can find plenty of free resources for developing your Veteran recruiting strategy along with ways to find LVERs and DVOPs in your area here.
Achieve your Diversity Goals
Outside of obvious reasons to hire Veterans, improving your Veteran hiring can actually improve your diversity hiring. Say what?! If you want to do a little light reading (that's sarcasm – it's 110 pages), you can check out this Minority Veterans Report. I've pulled some highlights from the report for you to save you some time.
If you need to build a business case for additional Veteran hiring resources, bringing attention to the intersectionality of Veteran goals + Diversity goals should ring clear to your executive team.
To emphasize, diversity extends beyond race and gender. Hiring Veterans can also help achieve your diversity goals related to age, disability status, and more.
5 million Veterans in the United States and Puerto Rico were minorities. Minorities represented about 22.6 percent of the total Veteran population in 2014.
In 2014, 52.0 percent of minority Veterans were Black non-Hispanic, compared with 32.0 percent of non-Veteran minorities.
The median age of minority Veterans in 2014 was 55, compared with 39 for non-Veteran minorities.
Translate Skillset
One of the biggest sticking points for a recruiter or hiring manager can be trying to translate military experience to the experience we're looking for in an applicant. There's no need to get into the weeds trying to determine what type of military experience equates to a 3-5 year requirement on a specific job description. Instead, I've found it helpful to focus more on the soft skills that a Veteran developed during their service.
If you reflect upon the challenges our Veterans face during their time in service and the different types of skills they had to learn and develop to overcome those challenges, it's easy to recognize how skills like adaptability, dependability, problem-solving, leadership, and more translate to almost any civilian career.
With this in mind, here's a great (short) Youtube video if you need a little more inspiration!
Closing
Finally, I'll leave you with this. Regardless of your views on the military, hiring Vets is the right thing to do.
They put their lives on the line for our country. We need to support them to succeed in their next chapter of life. I'm sure you've all seen a ton of your friends on social media participating in the 22 Pushup Challenge to raise awareness about Veteran suicide rates.
In fact, providing stable employment opportunities to our Veterans is a great way to bring some stability to their lives after their service. The Unemployment Rate for Veterans has been on a downward trend, so we're all headed in the right direction.
Happy Recruiting!
---
Authors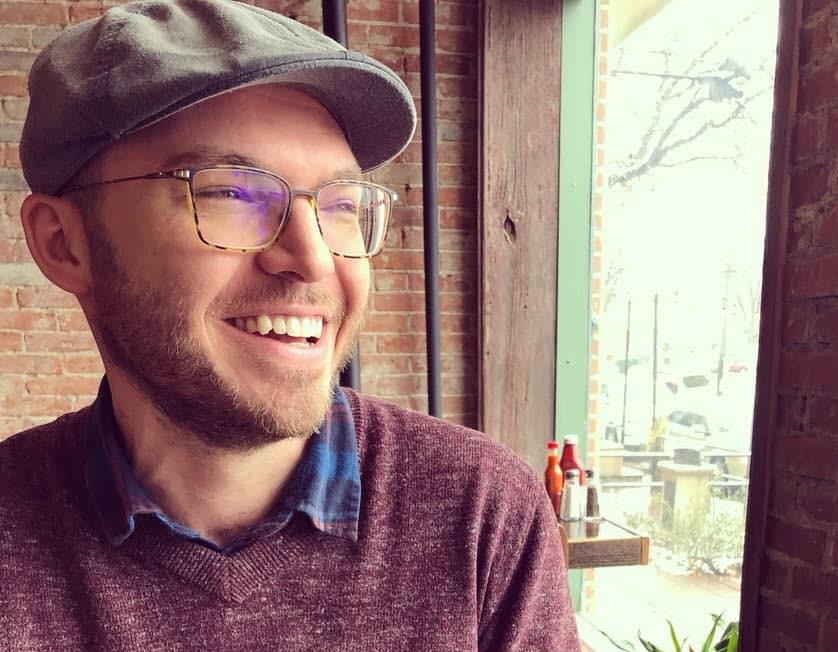 MBA, PHR. Self-proclaimed HR Nerd passionate about elevating people. Derek has experience in Recruiting & Brand Management, Workforce Development, Employee Relations, and Human Resources Information Systems (HRIS) possessing exceptional analytical, problem solving, interpersonal, and management communication skills.
Recruit Smarter
Weekly news and industry insights delivered straight to your inbox.