As a recruiter, you know there are many responsibilities to juggle, and the old adage "work smarter, not harder" couldn't be more applicable. Let's talk about automation in sourcing.
The use of artificial intelligence is no stranger to any of us and fortunately, its time-saving capabilities have expanded into the recruiting industry.
Whether you've been struggling with finding top-notch candidates from the beginning or are finding it difficult to keep their attention long enough to hire them, AI can help. 
The following is a list of sourcing automation tools that will help you optimize your hiring funnel at every touchpoint.
DNNae
Although DNNae might be the "new kid on the block," it can be an invaluable sourcing automation tool for recruiters. It works in conjunction with LinkedIn and has the ability to review thousands of job descriptions in record time.
Its advanced technology can read and comprehend job descriptions and candidate profiles, as well as rank title matches, and score all aspects including skills, education, and experience.
The software can also be programmed to automatically send connection requests to the most qualified candidates on LinkedIn. Creating customized messages is fairly simple and can be personalized and include a CTA in a way that entices candidates to connect with you, the recruiter.
The premium plan offers unlimited score prospects along with other features which include unlimited messaging, scheduled meetings, and more robust reporting.  
However, the free version of DNNae allows you to send up to 10 messages daily and score as many as 1000 prospects each month, thus growing your prospect list, increasing productivity, and growing your sourcing funnel.
Hireflow
Launched in 2019, hireflow.ai makes finding potential leads simpler than ever. This all-in-one sourcing automation tool not only locates qualified candidates quickly; it will create an outreach email as well.
The Chrome Extension easily integrates with LinkedIn and various other CRM platforms and applicant tracking systems. The AI technology continually improves, which translates to you finding top talent that is often difficult with traditional search modes.
Additionally, the reporting features include critical data analysis that gives you a clear picture of candidate response rates, the most responsive hours of the day, and shows you which outreach strategies work best.
With Hireflow, your daily sourcing task can be completed within 10 minutes, giving you more time to focus on other assignments.
There are currently 3 plans available, including a free version that allows a maximum of 50 outreach emails each month with 1 automated follow-up and three active campaigns.
Seamless
Seamless.ai focuses on finding and generating leads based on a specific audience. While many features are geared towards sales prospects, these tools are just as useful in the recruiting industry.
For instance, the Chrome Extension makes it possible to build your lists, find B2B contacts, and expand your lead pipeline endlessly. Further, the "real-time search AI" produces results with up to 95% accuracy.
In summary, with Seamless, you can procure thousands of relevant contact information for other businesses, as well as candidates without ever needing to actively search websites again.
Once you set up your preferences, the AI technology does the rest whether you want to focus on a specific talent pool or centralize your search to particular platforms including Slack, Salesforce, or LinkedIn. Many of the most prestigious companies use Seamless to fill their pipelines.
Don't let budget deter you from checking it out, as they offer both a free and paid version.  
Eightfold
Although eightfold.ai is designed for larger companies with 1,000 or more employees, its features make it a worthwhile consideration. Since its establishment in 2016, it has become a popular talent intelligence platform for well-known companies such as Micron, Nutanix, Hulu, and Conagra.
This is because eightfold's features focus not only on finding the best talent out there but its platform also makes it easy to create employee development plans, assess competency and performance, customize advancement planning, and track longevity.
All of which are important for reducing turnover and keeping staff members engaged and motivated.
Loxo
Loxo.co is recognized as a "talent intelligence platform" and in 2020 was recognized as a top performer around the world. This is due to its exceptional programming and array of features.
Such features include CRM, job postings, appointment scheduling, automated resume parsing, candidate sourcing across multiple platforms, and is compatible in 22+ languages. The Loxo platform gives you the ability to centralize all recruiting tasks in one place.
Gain access to a database of over 530 million people worldwide, all with current contact info and talent details. Create campaigns and schedule automated follow-up responses through LinkedIn, email, SMS or via phone promos.
You can request a demo and opt for either the free or paid version depending on your recruiting needs. In regards to an all-in-one solution, Loxo features can't be beaten.
---
Authors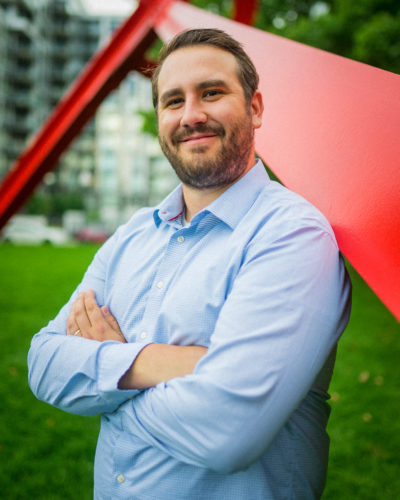 Jonathan Kidder, AKA the "WizardSourcer," is a top-ranked technical talent sourcing recruiter, staffing expert, and corporate trainer who assists organizations of all sizes in identifying and attracting top talent. A wizard at harnessing the power of social networking, Boolean strings, search aggregators, deep web searching, scrapers, and other advanced technology tricks and tools. In 2015, he founded a recruiting blog called WizardSourcer.com, which has become one of the leading knowledge resources for recruiters online. He is the author of the book Top Talent Sourcing Tools for Recruiters which is available on Amazon.
Recruit Smarter
Weekly news and industry insights delivered straight to your inbox.