Automation: What It Is, What It Isn't, and Why You Can't Afford to Ignore it
We've seen the risks become crystal-clear with a global lockdown posed by an unprecedented pandemic, and the meteoric rise of remote work. Firms that fail to leverage the power of automation risk falling behind the competition.
It's like watching a train wreck in slow motion. Companies that use flawed arguments to push off adoption of the technology that will improve efficiency, open new markets, and boost client satisfaction are jeopardizing their competitive edge.
That being said, embracing automation can be daunting, and at times confusing. Let's walk through what it is, and what it can and cannot do for your business.
What is automation?
Historically, the recruitment industry hasn't always been known for embracing technology, but that is changing fast for most firms.
Automation—the integration of innovative technology into all areas of the business for the purposes of improving operations, executing tasks, increasing efficiency, and streamlining processes to deliver more value to clients and candidates—has emerged as a widely embraced strategy to drive forward-looking profitability.
Why do I need it?
One of the most common arguments of those unwilling to embrace automation is "recruiting technology tools would distract from customer intimacy…we're a boutique firm and pride ourselves on customer engagement."
This is flawed logic. Automation streamlines operations to the point that there's more time than ever before to interact with clients. Today's sophisticated tools deliver relevant, contextual messages. The other most common reason for not acting on automation is cost, but the effective deployment of automation pays for itself!
The results are clear. Embracing automation in staffing is both a positive development and an essential one. Recruiters are continually faced with the pressure to perform.
Leaders are measuring their teams through KPIs including time to submit, time to interview and time to fill.
Speed and quality of hire are very important and both can be significantly improved through automation without adding headcount. The end goal is to increase placements without increasing the size of the team- scale the business.
Desired growth will push progressive companies to explore the range of solutions available to accelerate everything. Including service level, customer satisfaction, and employee morale and retention.
How does this help make a recruiter's job easier?
Recruiting organizations that are successful over the long haul maintain relationships with clients and candidates. Automation tools use a series of actions – almost like a flow chart – augmented by artificial intelligence to engage the client base and candidate base.
Programmed actions and artificial intelligence may sound intimidating. But, really, we're talking about using clicks not code when it comes to setting up an automation flow.
The power lies in its simplicity. Artificial intelligence comes into play, for example, by matching resume data, credentials, education, prior work experience, and keywords including skills to quickly identify optimal candidates for open jobs.
When automation tools are put into practice and woven into the operational fabric of recruiting firms, the impact can be profound.
Imagine the following scenario: a candidate starts work for your firm and you send out a day one personalized text message welcoming the employee to his/her new assignment and confirm that everything is going smoothly.
Perfectly timed and personalized content has shown to improve loyalty among contractors. Moreover, when it comes to retaining the candidates you are managing, an automation engine has the capability to line up the next assignment just as the current job is winding down.
Redeploying candidates saves time, money, and improves efficiency as one assignment rolls to the next seamlessly.
How can automation make recruiters more effective and more human?
It might seem counterintuitive, but relying on technology to automate a base layer of mundane tasks frees up time, resources, and energy for recruiters to focus on what they do best – creating trust, building rapport, and finding the perfect match.
On average, it takes six to eight touches to build enough rapport with a new client to win an order.
Let's face it, most recruiters/salespeople lack the bandwidth to connect with clients and new prospects in a consistent and professional manner week in and week out.  Automation tools allow prospective clients to be "added" to an automation stream.
From there, the solution takes over. Newsletters, invitations to webinars, relevant content, check-in emails can all be delivered in a highly personalized way informed by artificial intelligence. The outreach frequency is optimized and the net result is clients coming to you – the firm that's always top of mind – when they are primed to act.
Recruiting teams can stay focused on placements and billings while old clients are kept warm and new clients absorb targeted, relevant content.
Don't get left behind
Automation in the recruiting industry is not reserved for a select few deep-pocketed giants of the industry. Every firm can take steps to implement proven solutions to dramatically improve the bottom line. With low technology risk, manageable expense profiles, and user-friendly interfaces that can be mastered with basic training.
Most importantly, don't sell yourself short. As a recruiting and staffing professional, you understand the needs of the business so don't get left behind. While you debate whether now is the time to invest in automating non-value-adding processes, your closest competitor will have probably already made the leap.
The recruiting industry has reached an inflection point where there will be winners and losers. Winning firms with the brightest future will be those that unabashedly welcome automation as a primary vehicle to grow the business.
---
Authors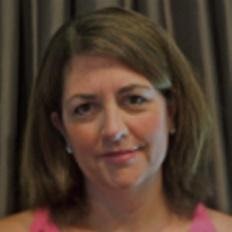 Mary Kai has extensive experience in both staffing and executive search.  Mary Kai began her career in the staffing industry working for TRC Staffing Services, Pro Staff Personnel and then PIC Marubeni Group providing skilled professionals to independent power producers and utilities worldwide.  Mary Kai transitioned from staffing domestic and international large-scale projects to retained executive search while serving as Director at Wyndham Mills International (the retained executive search division of PIC Marubeni prior to spinoff). During her tenure, Mary Kai cultivated and managed a portfolio of retained searches for key accounts worldwide and traveled extensively to manage client partnerships, provide consulting services and implement human capital acquisition strategies. Mary Kai has placed executives and senior managers for leading non-regulated and regulated energy companies with a focus on power generation, strategy, commercial marketing & trading and financial services.  Inc. 500 recognized WMI as one of the fastest growing private companies while Mary Kai was a member of the leadership team.  Mary Kai joined Corps Team, a talent advisory, search and staffing firm with franchise locations nationwide, in 2011 to oversee Operations, Sales and Strategy.   Mary Kai holds a BA from Elon University, Paralegal Certificate-Contract Law from the National Center for Paralegal Training and recently completed Human Resource and Organizational Management Professional Development Coursework from Harvard University, Extension School.   Mary Kai is a Certified Staffing Professional (CSP) through the American Staffing Association and served on the ASA Search and Placement Council from January 2017-April 2018.
Recruit Smarter
Weekly news and industry insights delivered straight to your inbox.