The Importance of Nurturing Internal Talent Pipelines
As we all know, we're living in extremely unusual circumstances. With many people affected in health, economic or other terms by COVID-19. We've never been in the scenario where everyone (this is from the UK context so may not completely apply to your country) needs to work from home unless they're providing a vital service.
We've never had to adapt the way we work en masse so fundamentally. Many of us have had to learn technology we didn't think we'd ever have to use. Families have developed different ways of living together. We've had to learn, innovate, and create solutions.
Spirit and community have blossomed despite social exclusion. Heroes have emerged, swimming against the tide.
In commerce, the show must go on and from the HR perspective, we need to think in a different way. This is not BAU for any of us. Keeping in touch with your teams and inspiring them to achieve great results has never been more vital.
Our offices are empty and our people are 'displaced.' Working individually from spare bedrooms and kitchen tables. Many people have been Furloughed. And of course, very sadly, many others have been made redundant.
Relationship Building
Now here is a proactive consideration. IBM's HR chief said it is an excellent time to poach rivals' employees. They are in the process of building better relationships with their competitors' employees than they have with their own employers. Your employees are being courted by the competition today. So, it is vital you keep in contact with them.
If you are feeling opportunistic, you might want to go ahead, map the competition. Then reach out to individuals to create acknowledgment, and start relationships. Ask them about their career aspirations. Find out what they're working on and what they want to be working on. Ask them if they feel they have been achieving their potential.
Companies I know are doing this all day today, tomorrow, and every day for the next few months.
This is the view from one side of the table. On the other, your organization's been scaled down temporarily and rather than focusing on picking off the prime meat from your competitors. The focus should be on nurturing internal talent pipelines, the people doing what they can to help businesses succeed, those furloughed workers, contractors, and freelancers. These are the people who have enabled organizations to get where they are, and the people needed in the future.
Move to Internal Mobility
And as we move through the stages of the COVID-19 crisis, talent acquisition & HR priorities have broadly switched from recruitment to internal mobility. When re-hiring does start there will be a need to support the business divisions in matching the best talent to available roles, as quickly as possible, at the lowest possible cost and with fewer people. Top priorities will include:
Matching skills to roles available at the end of the furlough period

Inspiring internal talent to return to the business

Identifying and managing 'flight risk' while employees work remotely

Scaling re-hiring with reduced TA/HR headcount
Automating this program as much as possible is the key to success. Organizations need to:
Make use of a system of engagement to segment the different stakeholder groups, according to their employment relationships within the business.

Create a communication plan which includes regular distribution and a standard format, so people begin to expect it and it becomes familiar and reassuring.

Include honest messages from leadership plus uplifting features about people in the business in multiple formats – the written word, video, and images.

Create a content calendar and share the work among the team or appoint 1-2 people to completely focus on this.

Invite furloughed workers plus contingent workforce to build their own profile pages, tagging all their relevant skills to that the HR and TA teams are able to make the best sense of the population and place them back into the most suitable roles for them and the organization as quickly as possible.

Create automatic workflows to give everyone the very best experience.
Many of these people will not immediately return to the same organization but if executed in an elegant way, enough goodwill should have been created to keep in touch with future opportunities. 
In the Coming Months
Employers may well be swimming in COVID-19-related issues but if they can possibly get the time from somewhere, they do need to focus on nurturing their internal talent pipelines and generating skills matrices. This will make their jobs in HR and talent acquisition considerably easier in the coming months. It will enable them to retain as many good people as possible and generate a competitive advantage for their organizations.
Take a look at Talent.ID from Candidate.ID for more information on managing your internal talent pipelines.
---
Authors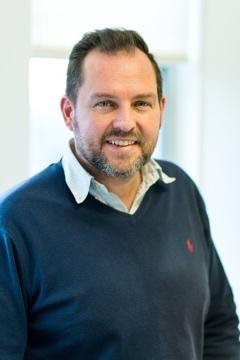 Adam Gordon is Co-Founder and CEO of #TalentLeadGen platform, Candidate.ID. Previously he was managing director of Social Media Search, in recruitment marketing at Havas, and in human resource services at PwC. He mostly splits his time between Glasgow and London. In his spare time, he plays squash, attends soft play with his kids and enjoys telling people why he thinks most employers are failing at recruitment.
Recruit Smarter
Weekly news and industry insights delivered straight to your inbox.